I finished up some crochet projects so there is a little less yarn shoved in my craftroom.
Baby sandles from some leftovers, it didn't use quite as much as I was hoping so I still have some of the green left. The pink was passed onto me in a swap I think and I have some project ideas for what is left.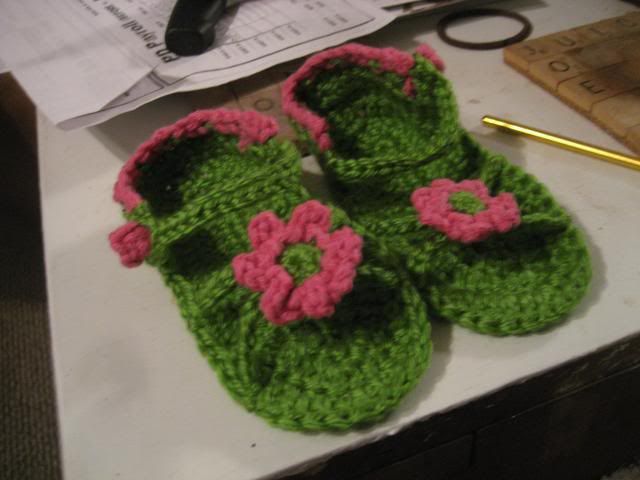 Baby ripple blanket. This pattern is incredible simple yet I still managed to mess it up, I started skipping one stitch instead of two in the valleys which caused the sides of the peaks to be different sizes and not lay quite flat. That's what happens when the show I am watching is too interesting, lol. I realized what was happening but didn't want to rip it out so I just started skipping two stiches again, since the different sizes happen uniformly I decided it can just be a happy accident. Used up two skeins of Bernat baby coordinate.