I got 3 more!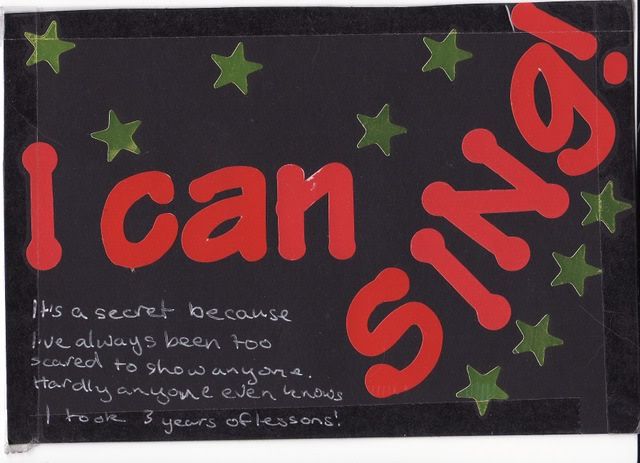 The silver writing says "It's a secret because I've always been too scared to show anyone. Hardly any one even knows. I took 3 years of lessons!"
I wish I had this secret! I've always wish I could sing well but I'm limited to singing in my car and at home. Oh and at work but we're all goof balls so it doesn't matter. I say go sing your heart out to everyone you meet! Maybe there is a karaoke place near you you can try out.
On the back: "It's so gross!"
Gross indeed! I hate the smell of smoke and have never had the misfortune of kissing anyone who smoked but I'm imagining it's yucky. Maybe you can get him to quit?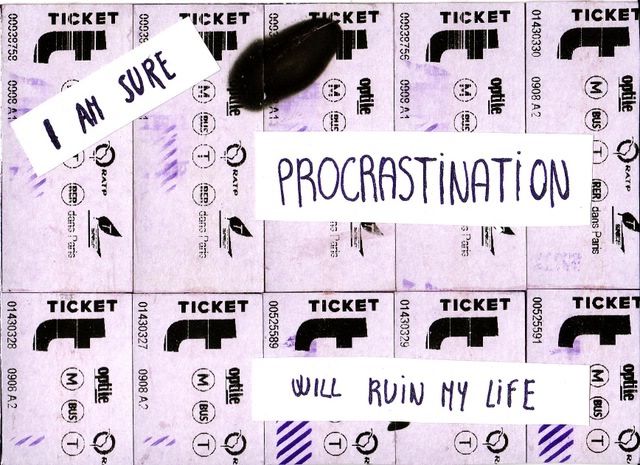 I hope it doesn't. I use to be a really bad procrastinator but I've gotten tons better. Mostly just with school work and crafting though but better then nothing. Hopefully you will be able to overcome procrastinating the big important things in your life.
Sims
This cracked me up! When I played Sims all the time if my Sims annoyed me I'd kill them off, lol. My Hubby told me I had a god complex
Wish you had a disability
I did this too, well similar to it. Like I wished I had to wear glasses. My parents would tell me if I wore their glasses for dress up that it would ruin my eyes so I'd sneak around and try them on as much as possible.
Avoiding wedding planning
I hated wedding planning so I don't blame you at all. I got really into planning my wedding for like two months then got bored with it so didn't plan anything else for like 6 months.
*I made sure to use spell check for you all