First off, yay for more boobies, gozer!!!
I received a card today! No boobies, but full of awesome-y nerdy goodness from zkatom!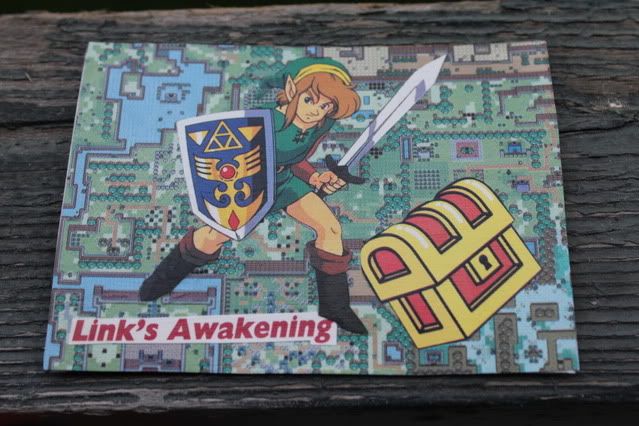 Its Link from Zelda! She said she got an old game guide at a library book sale and used it to make this card. How cool! Thanks for the wonderful card!