I was determined to make my Hair Accessories Swap partner a headband of some sort, and decided to take a step out of my comfort zone and try my hand at sewing. I have a sewing machine that I like to fight with, only because we don't know each other well. I found a wonderful tutorial online on how to make Sweaty Band headbands. They are wonderfully easy to make. You need wide ribbon (mine was 1 1/2"), velvet ribbon, and elastic. That's it! Bam, boom, and you have a headband that stays in place!
Here is the tutorial:
http://holy-craft.blogspot.com/2011/07/sweaty-bands-knock-off-revisted.html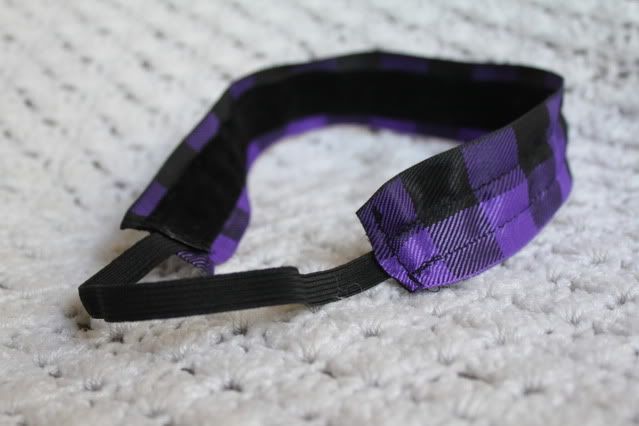 Here's what mine turned out to be. I see a future filled with these wonderful "stay in place" headbands, since they were so easy to make!