I received from Oodelally! They are her first ATCs and, as you will soon see, they are pretty amazing, especially for firsts! I'm quite the lucky lady to get her firsts!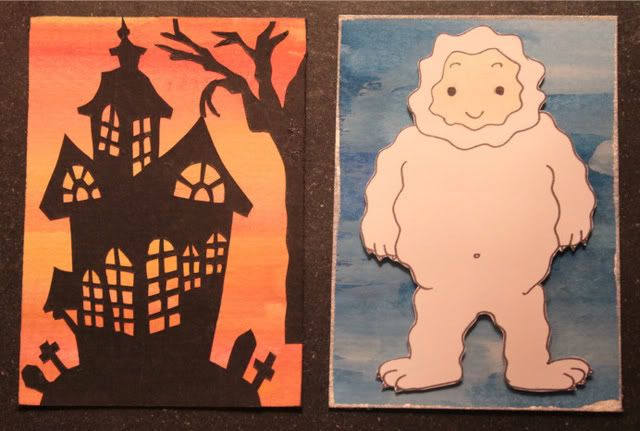 She claimed me for my halloween theme and for my mythical creatures theme. The haunted house is cut out of paper and the background is watercolor! I can't believe she cut it out, such detail! Look at all those little windows! So cool!! And the yeti is such a cutie!!!
Thank you, Oodelally! They are awesome!!!