For the Mini 13 Days of Halloween swap, I was determined to make my partner a Headless Horseman plushie. How, I was unsure of, but I was determined to struggle through. And struggle I did! Here is what my partner ended up with: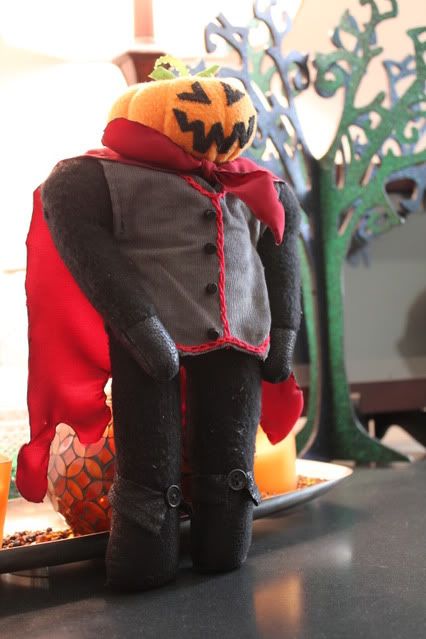 I've never made a stuffie so complicated and detailed before! I'm not great at sewing or following directions when it comes to a pattern, so he is all of my own design. His main body is made of fleece, because I wanted him to be not only terrifying, but terrifyingly snuggly! His gloves and boots are a fake leathery material, and his vest a thin corduroy. His cape is a silky polyester.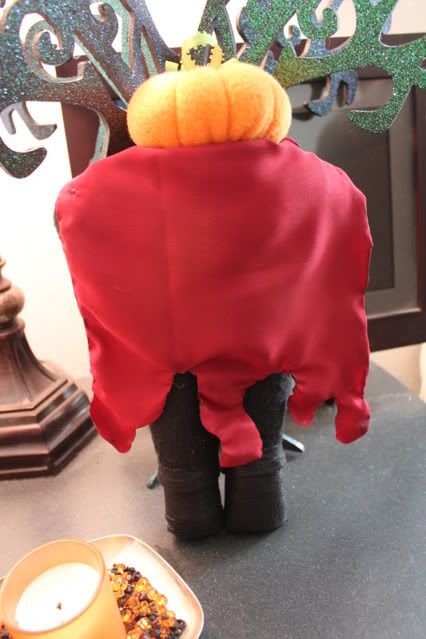 Here is the back of him. I cut out the cape and then used a flame to singe the edges to make it look ragged.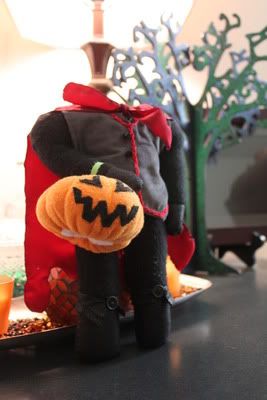 And of course he wouldn't be called a headless horseman if his head didn't come off. His head is attached with velcro.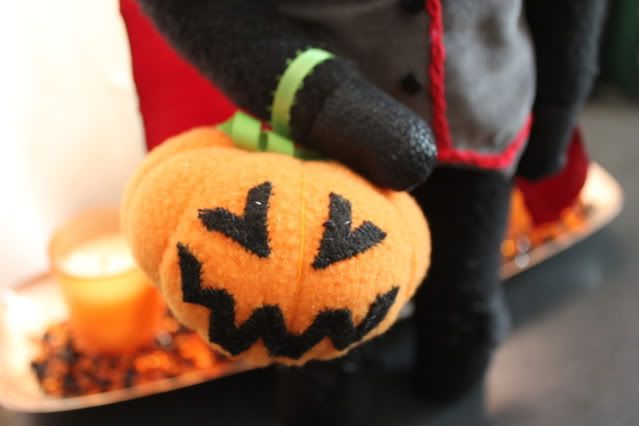 Here's a closer look at his head!
Thanks for looking!