A mommy friend and I were doing a meet-up and decided to swap homemade gifts for our toddlers who are only 3 days apart in age. I decided to do what I'm good at, and painted her some shoes. Violet loves Doc McStuffins, and more specifically Lambie. She has a Lambie stuffed animal that she carries around with her everywhere.
This time I did something a little different and did glitter on the shoes. For the glitter I did a base coat of the magenta pink color fabric paint so the mod podge and glitter would stick better to the canvas shoe. Then, it was a few layers of glitter and mod podge ending with glitter ontop so they would be super glittery. The rest of the shoes were painted with Tulip soft fabric paint. I was pretty excited that I found the exact color of glitter I wanted at Hobby Lobby. Woot!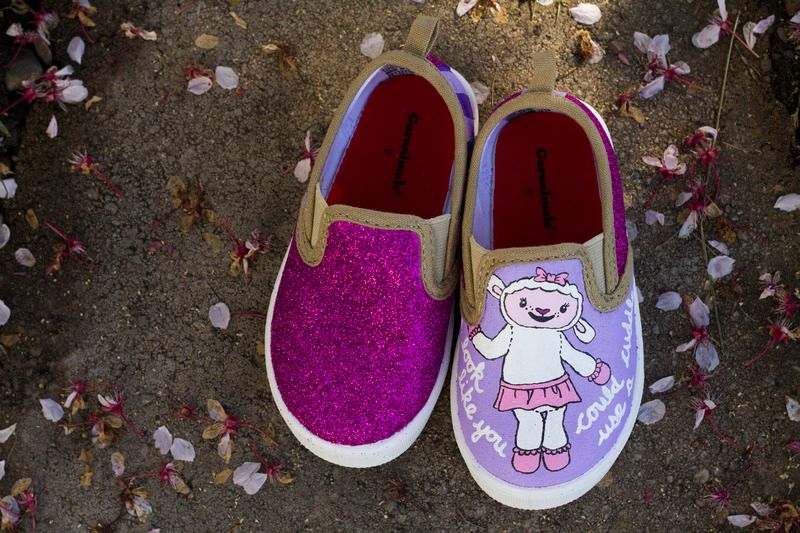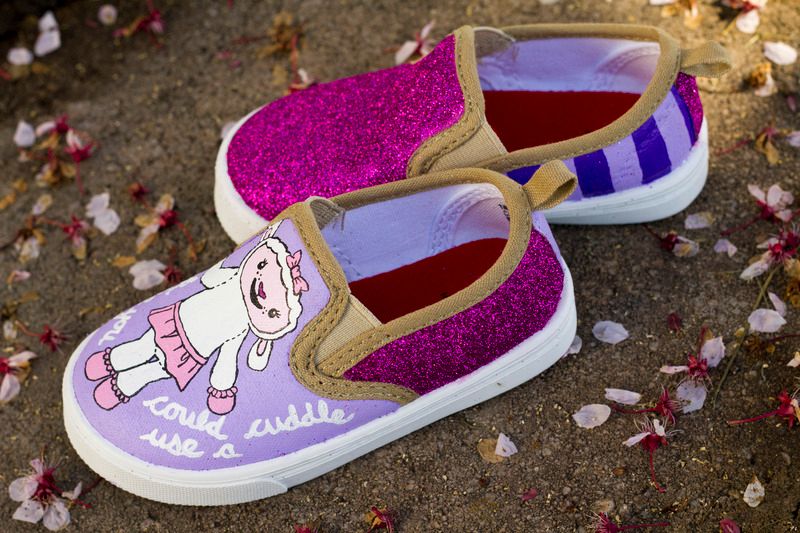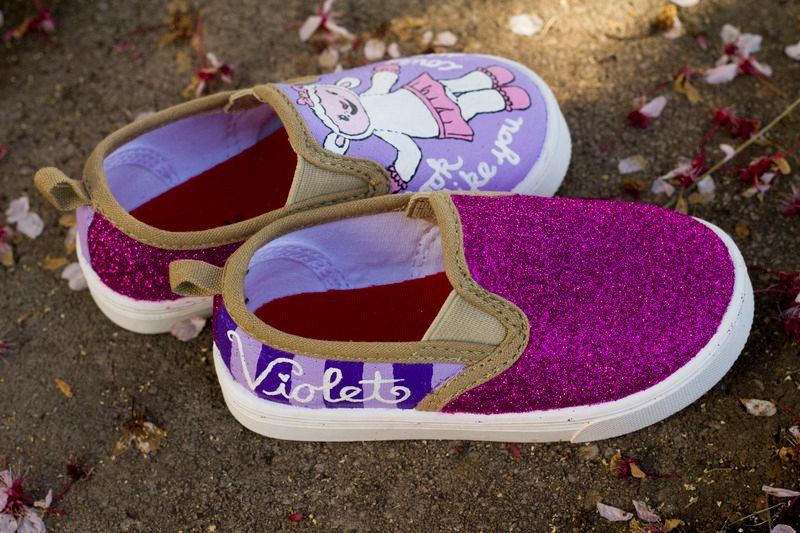 I want to glitter up more shoes, it was so fun! Thanks for looking!