Hey. This is Jana. Since this claim was for my sister I'm passing the computer over to her to write about the beautiful journal and treasure box she received. -Jana
Calluna was nice enough to personally deliver my lovely journal to a nearby Coffee Bean. It's a beautiful deep blue color and contains plain to write on interspersed with watercolor paper with paintings on them. She also included a little treasure box, filled with cards with writing prompts on them (for example, 'Write about two people discovering they have the same 1-of-a-kind object).
Here are some pictures....
Front cover: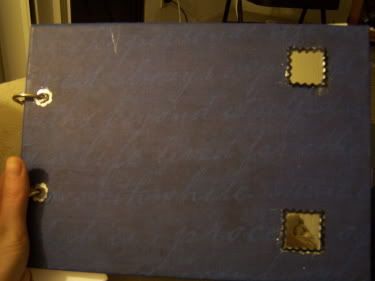 Here's one of the watercolor painting pages:
Here's the little treasure box: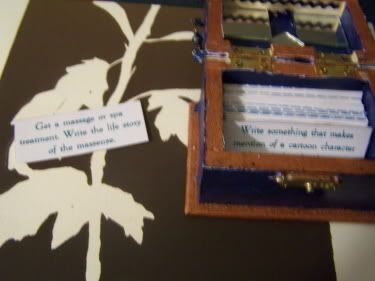 Thanks again to Calluna. I absolutely love it!
Julie