I received my package from sweetyetevil! Everything is so amazing and suits my tastes perfectly!
All of it together
The first of two fabric pumpkins. I love this fabric, it's glittery! And the button stem is too cute!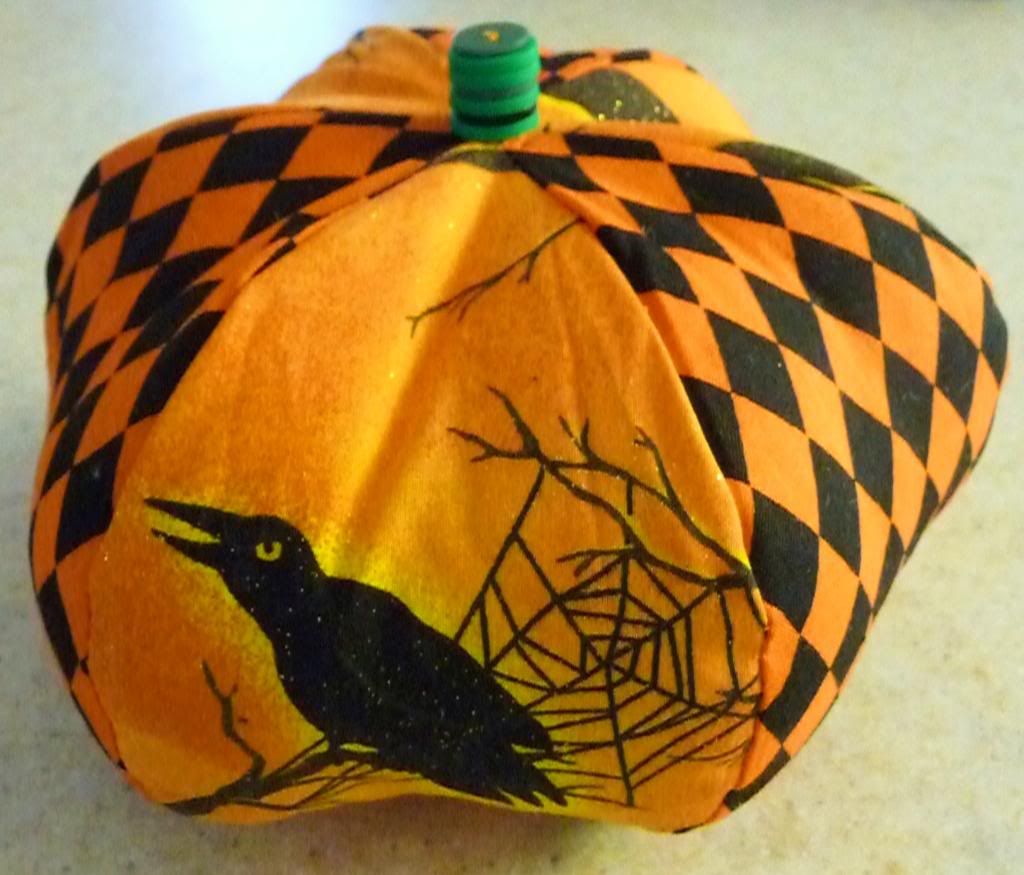 I love this fabric too. Little vintage children dressed up for Trick-or-treat! How fun!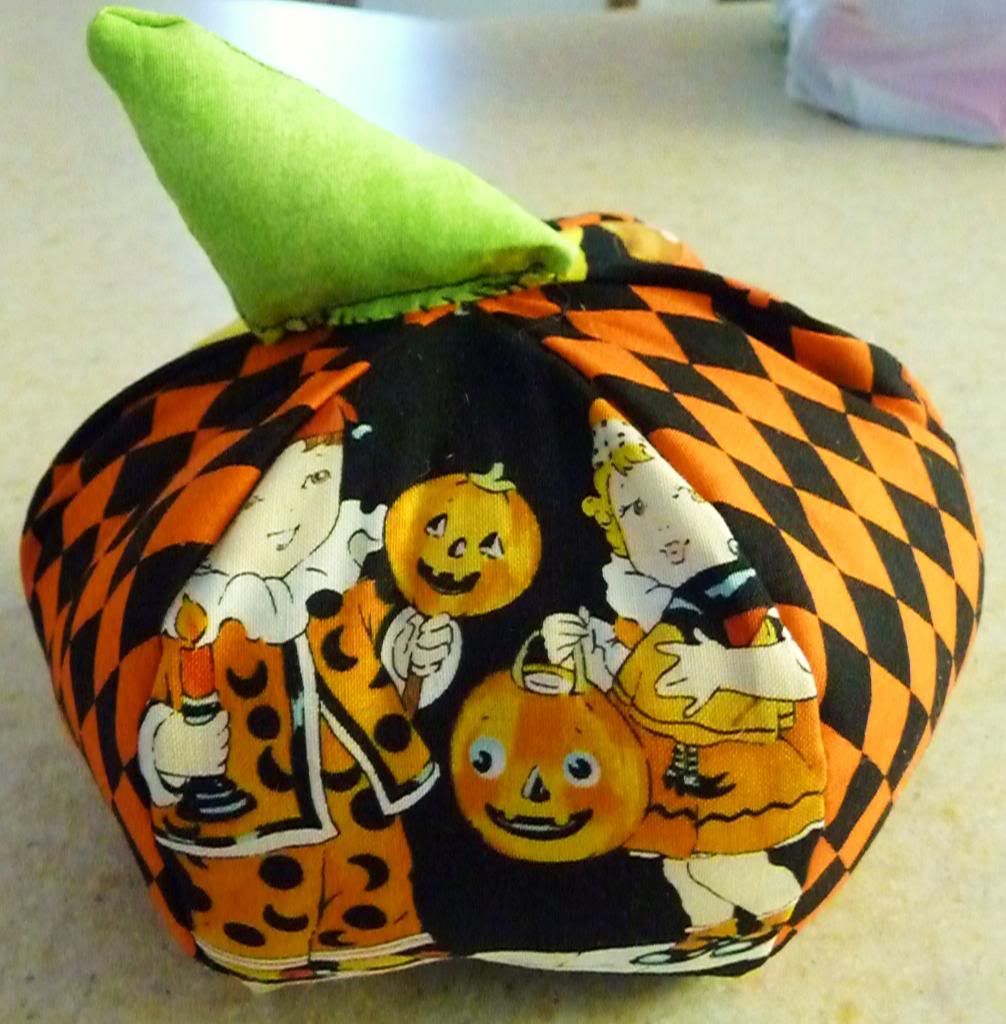 This charm bracelet is awesome! If it wasn't already mine I'd wist it!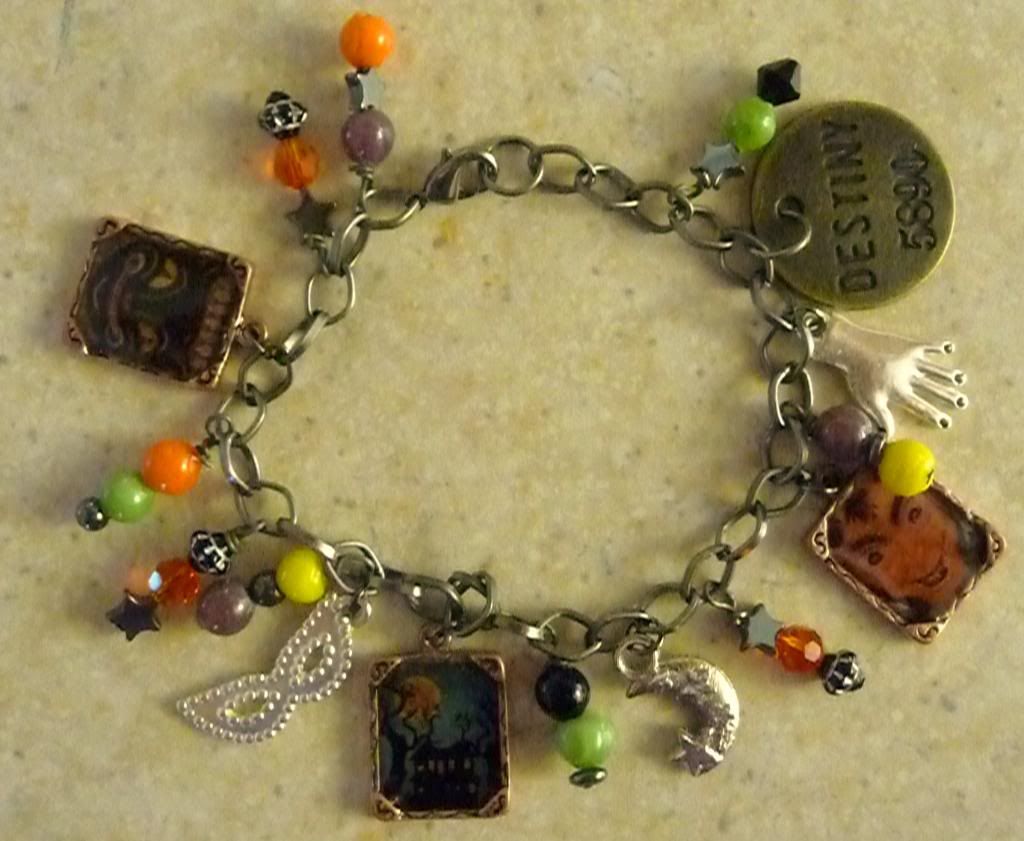 action shot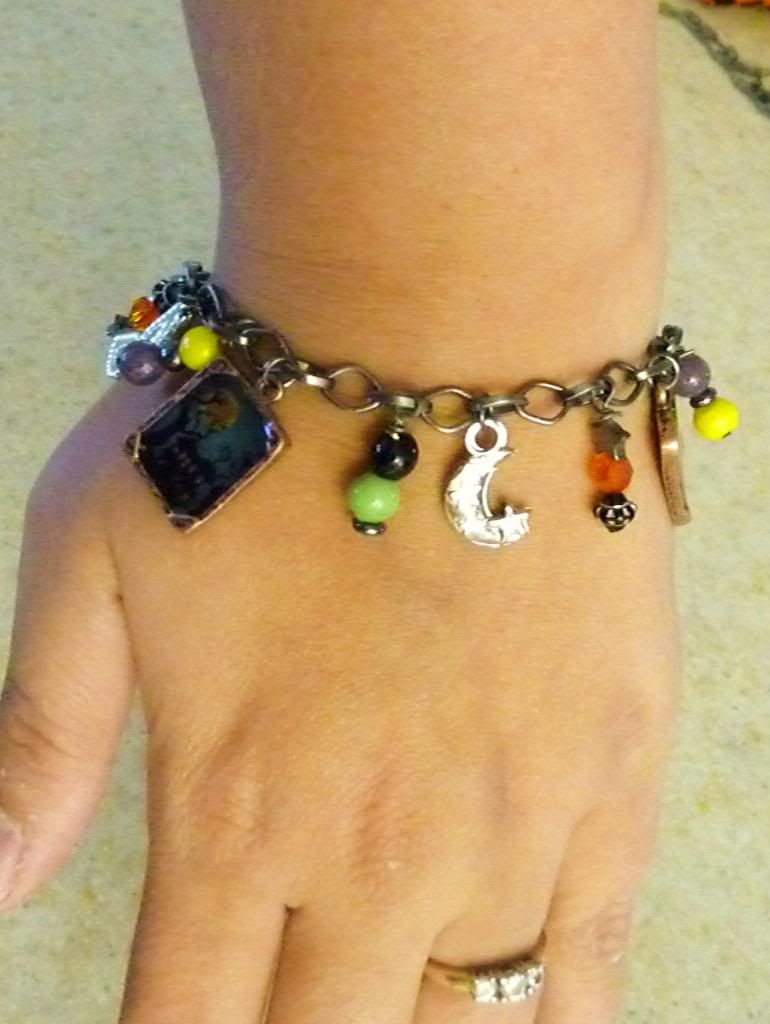 Black cat necklace. This is so well made (as is everything else). I put it on right away!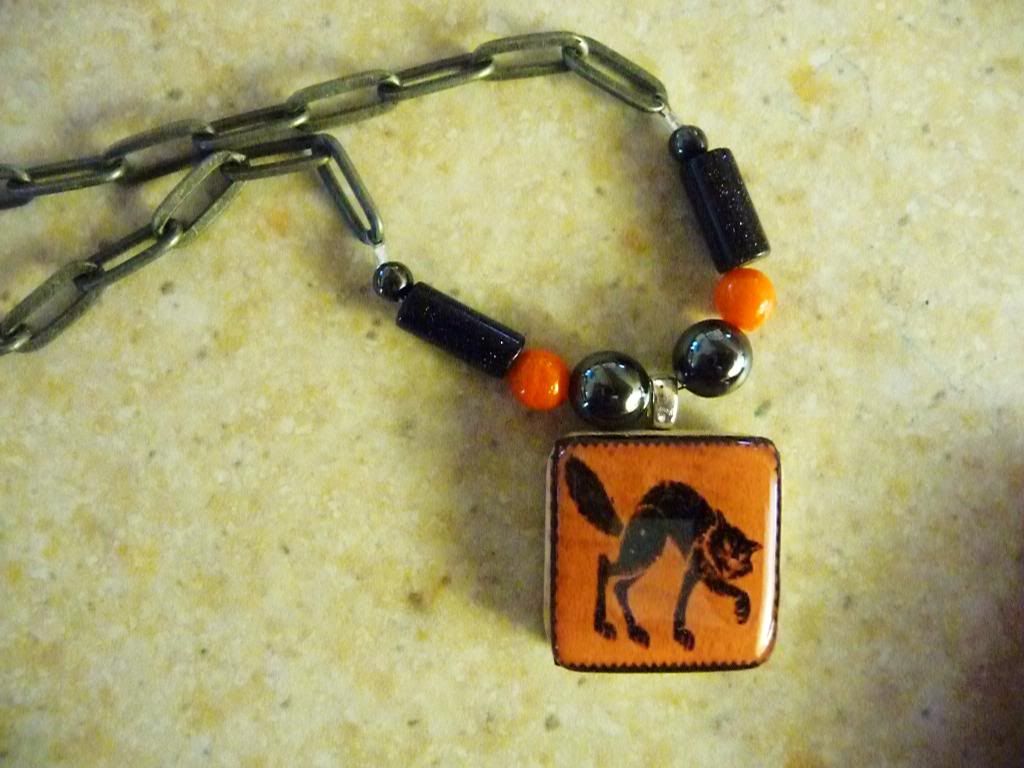 A cute little bag. So nicely made and I love this fabric too!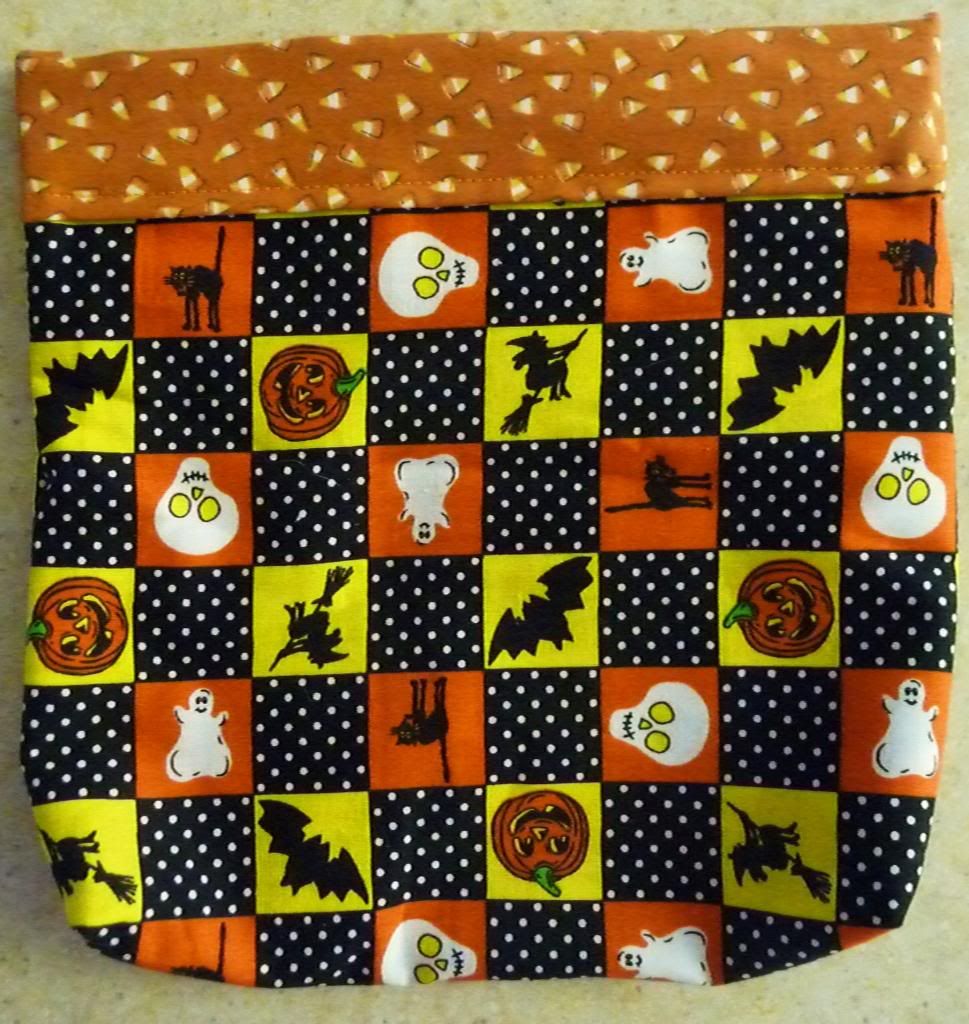 And last but not least a coffin lollipop complete with a little body in it.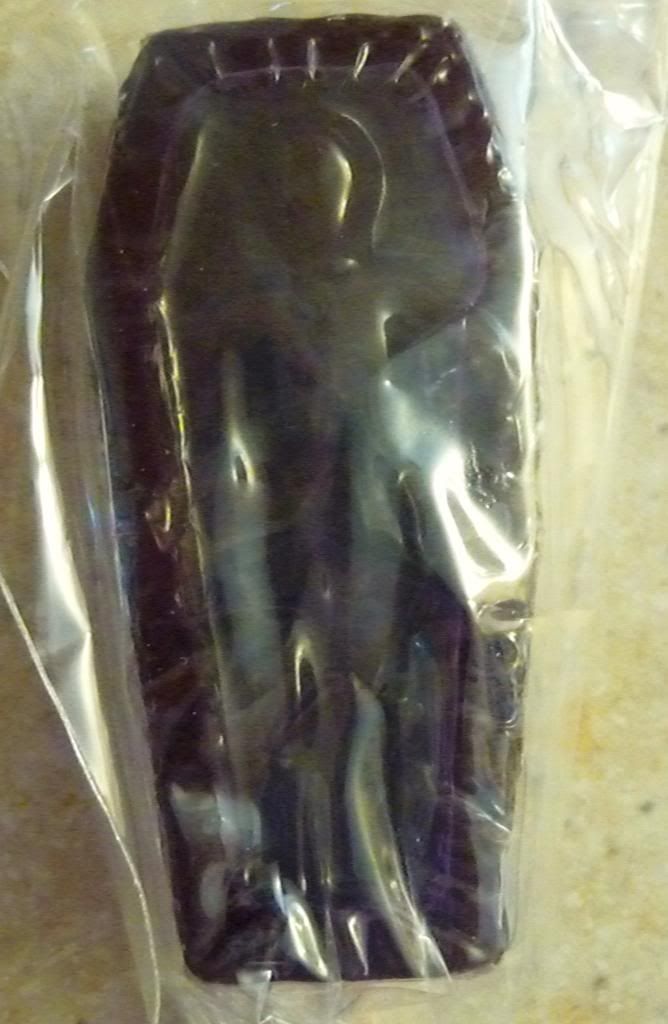 Thank you so much sweetyetevil! You really outdid yourself and I absolutely love everything! Thanks for being such an awesome partner! You rock!