okay, so i might be getting carried away with posting now that i finally got around to getting a photobucket account! but i've been dying to post since i see other people's cool purses every day. these are some things i made for xmas gifts.
i made my fiance's grandma a clutch and some organizer bags out of gambling fabric, since she loves going to vegas.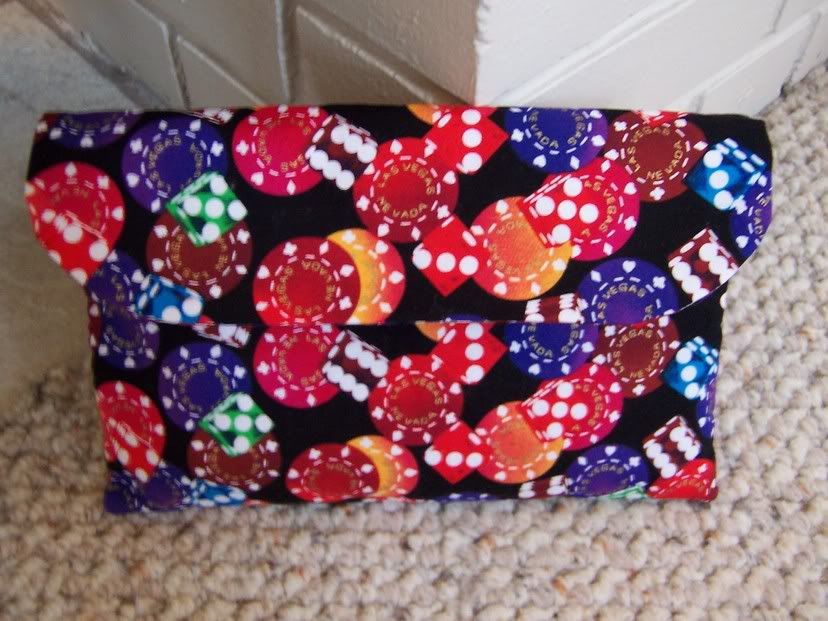 it has a red velvet lining.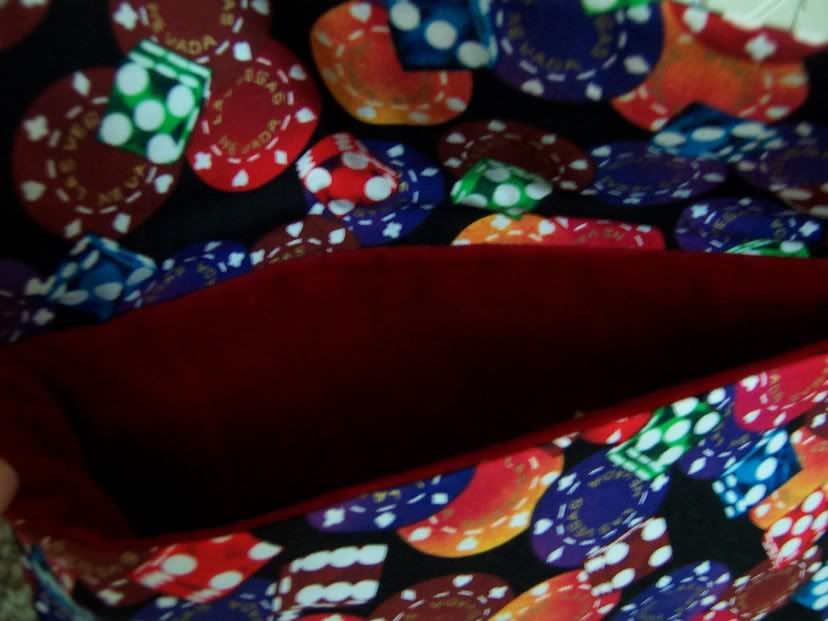 the picture's not very good of the drawstring bags i made to go with the clutch.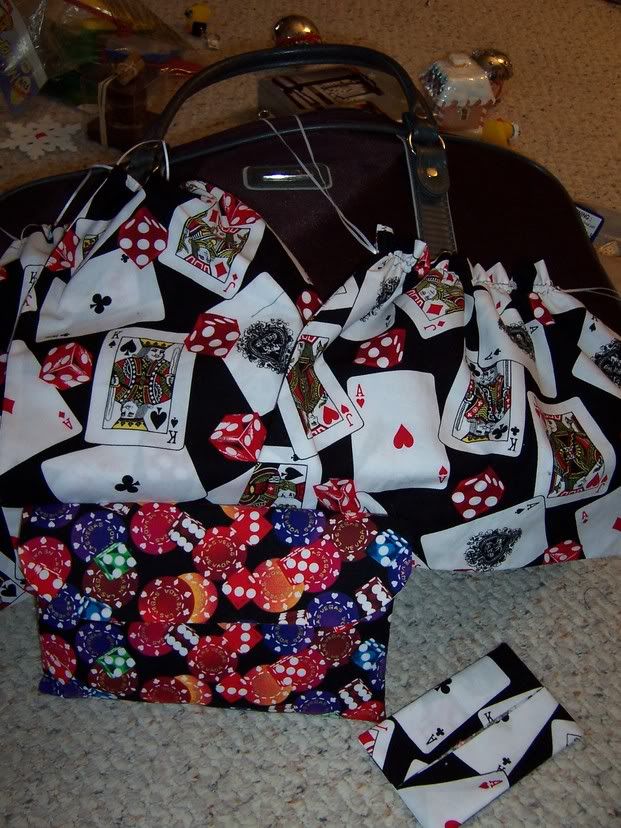 my mom started golfing a while ago, so i made her this jordy-bottom tote with green golf-pattern lining and some antique buttons i got at the thrift store.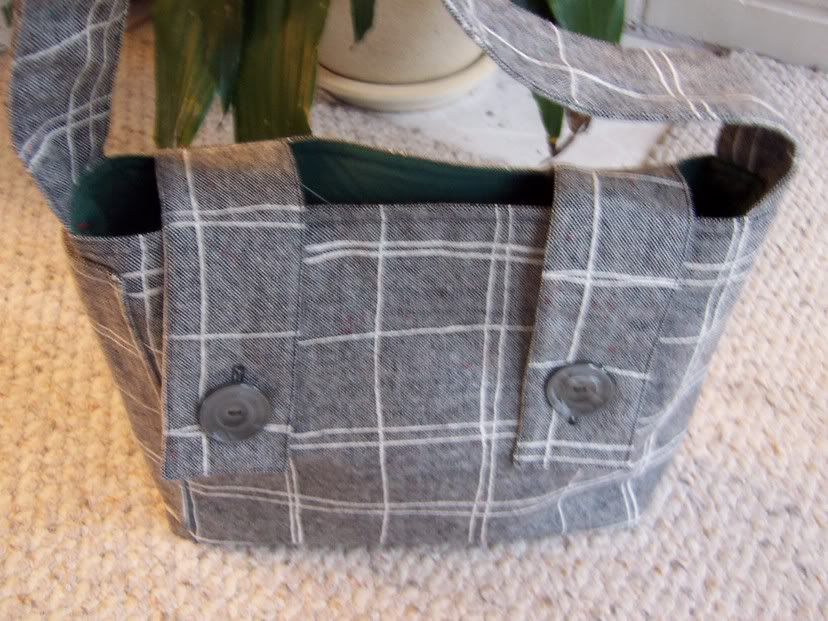 i was afraid to ask her at xmas if she's still into golf!
out of the rest of the lining fabric, i made some shoe bags, a kleenex holder, and this little "wristlet" (Simplicity 5184).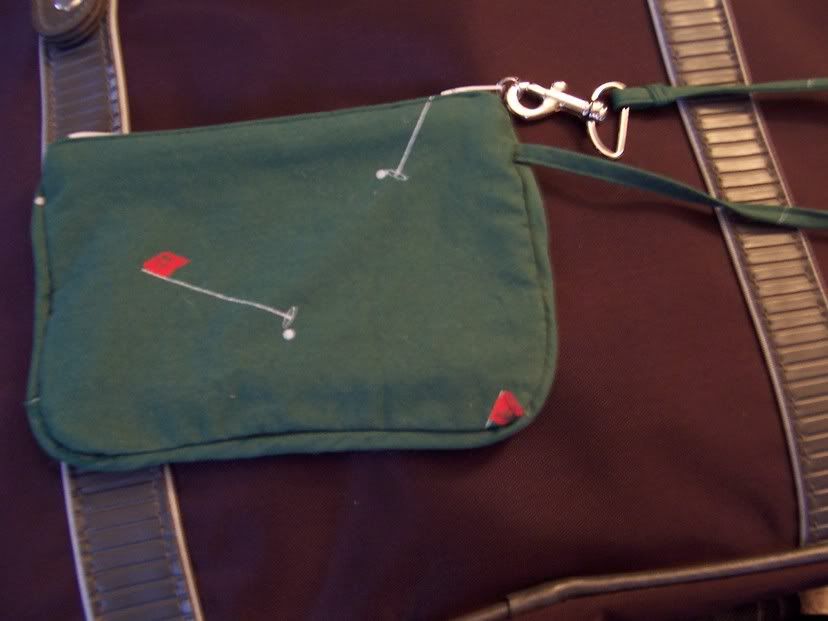 the piping was a bit of a pain...but would be easier with bought piping i think.