I was so psyched to see Le Tigre here in Australia I had to make a shirt, but my computer was in computer hospital so I couldn't print out stuff to do a stencil. So I took the easy option and embroidered it. Next to it is another singlet I made. I actually cut the stencil to make a shirt for a friend's 21st, but I loved it so much I had to make one for myself. Next I'm making one that says "Foucault is my copilot."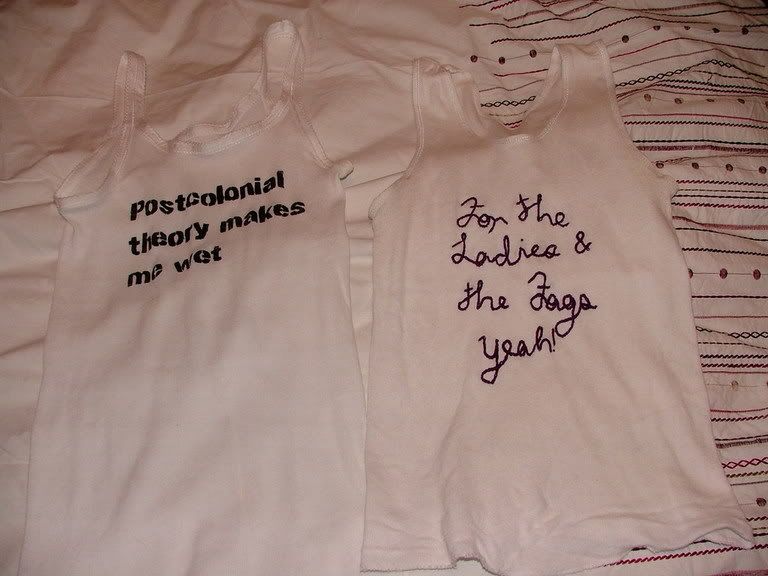 Details of the stitching...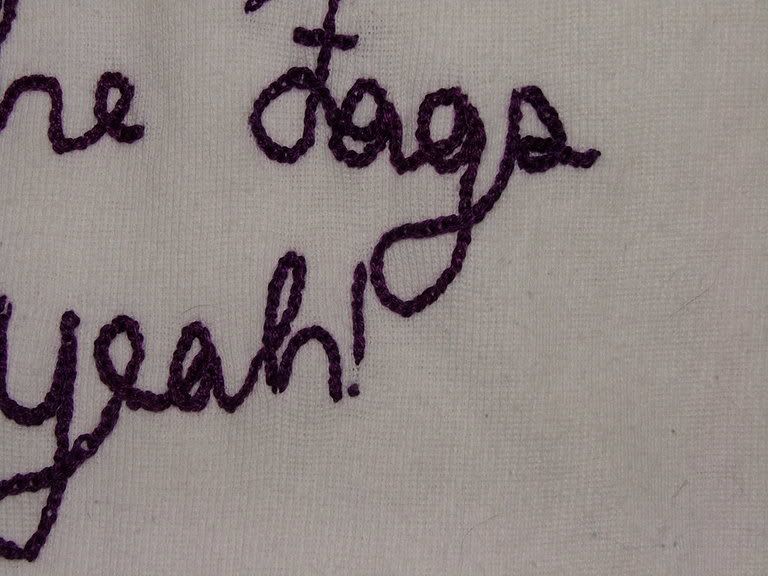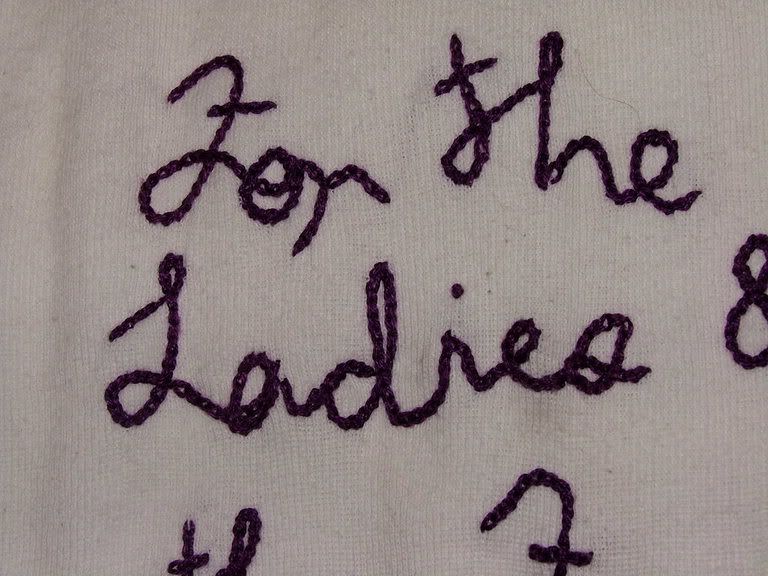 I basically freehanded this. I wrote the slogan in ye olde cursive and kept glancing at it while I stitched. Transferring designs is still slightly beyond me, which is a shame because I want to embroider another singlet for a friend's birthday. Bonds singlets are teh rad. Companies like One Teaspoon sell dyed, screenprinted singlets at hugely inflated prices, which kind of angers me because you can buy packs of two plain kids singlets for, like, $5 and play with them to your heart's content. Anyway, they dye beautifully, and stencilling on them has a wonderful raw feel.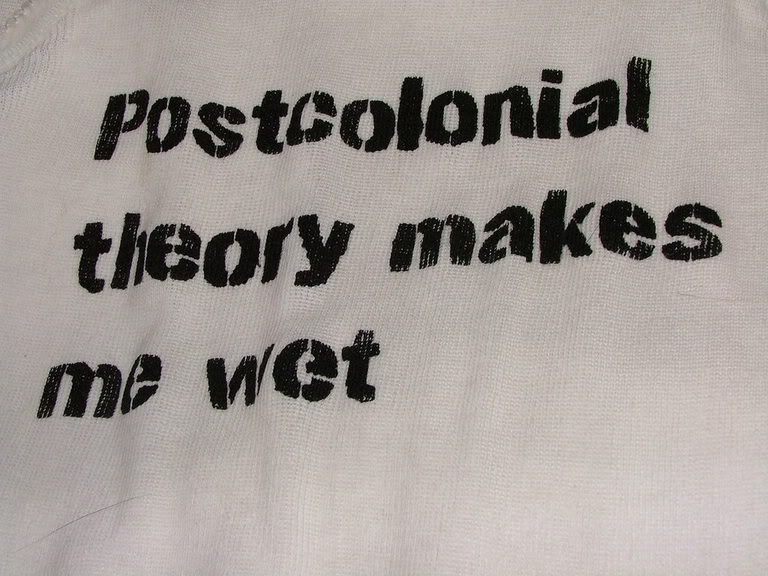 See? (actually, this stencil was a pain in the arse. I hadn't cut a stencil in the longest time and had the smart idea of trying to cut it out of acetate which SUCKS). A hint for Australian readers - don't buy adult women's singlets. They're very long and sit a little funny. I'm a size 8-10 in adult sizes, which, conveniently, translates to around a size 10 in the kid's singlets. Don't buy child sizes in the wifebeater style singlets - they'll sit around your ribs and the armholes are always teeny. Buy the very smallest sizes you can find in the mens. Also, boys' school shirts are fantastic when you have a big collection of thrift store ties you want to tool around in. I find a size 8-10 in the boys shirts work well.
Anyway, I hope this helps someone.