I am 29 years old and I have a sudden obsession with Legos. I don't know why, it just came over me one day. I never had Legos when I was a kid, and I've been bitter about it ever since.
so, I went a little crazy and bought a bunch of mini figs and Lego parts, and with some of them I made jewelry!
first up, grey Lego studs! I bought these earrings in red, white and black from Etsy, but it wasn't until recently that I became so obsessed with Legos that I decided to make my own.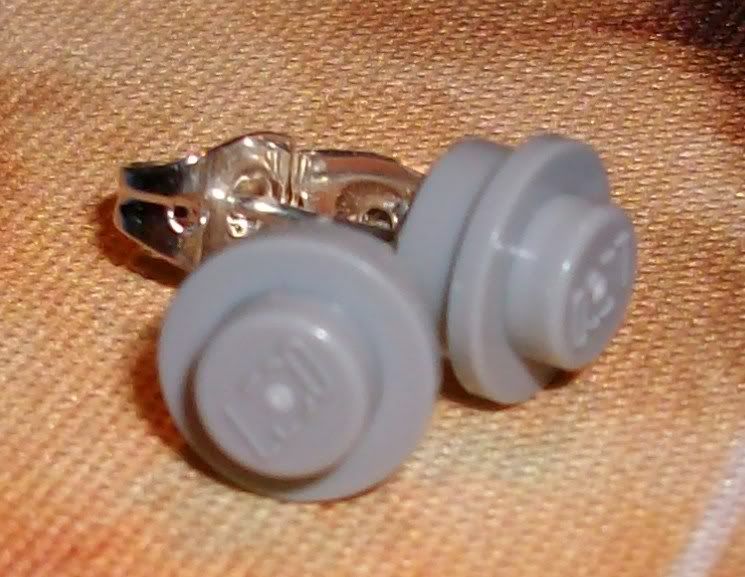 then, I had been wanting Batman jewelry to go with my awesome Batman t-shirt. in the last earring swap, I did get Batman logo earrings, but I still had no necklace. so here it is:
just thought I had to share. you like?