OMG!!!!!!!! I got the most amazing package today! I got home from out of town to see a package sticking out of the newspaper box. I was so excited, the car wasn't fully stopped when I hopped out. wait till you see what SilverWing gave me!!!
2. I love video games - Kingdom Hearts series
36. I collect shot glasses
Kingdom Hearts shot glasses!!!!!!!!!!!! the one on the left is the Heartless symbol from Kingdom Hearts, the one on the left is the Nobody symbol from Kingdom Hearts 2.
6. I want to visit Japan
39. I love Hello Kitty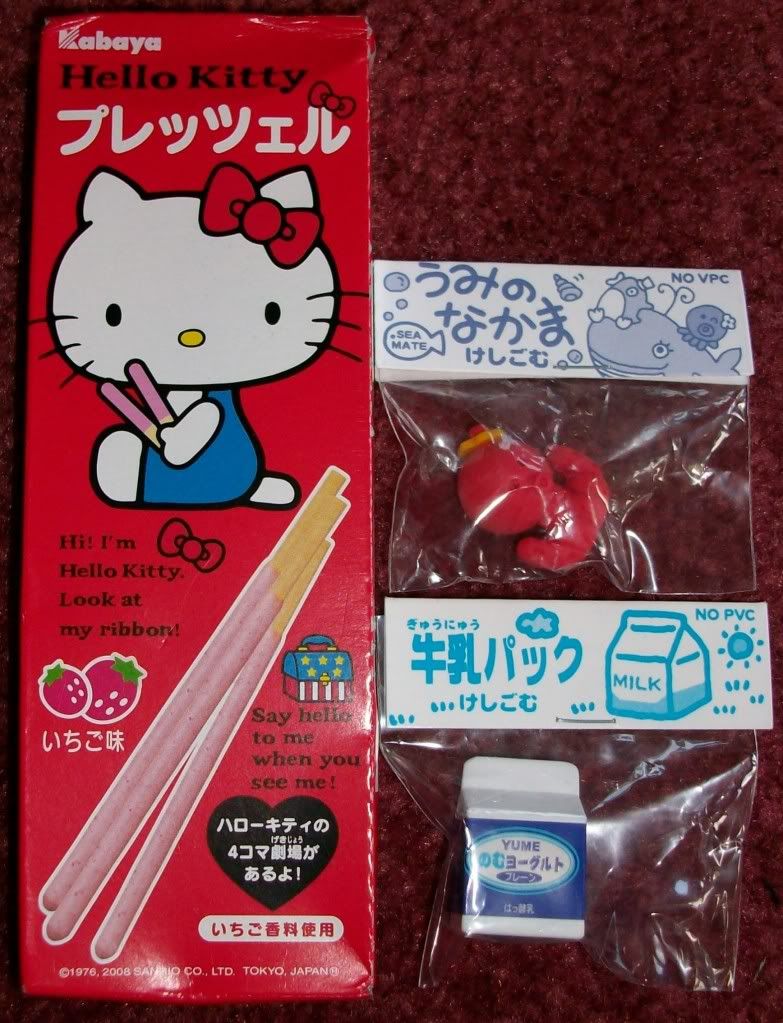 a little bit of Japan was given to me! Hello Kitty pocky and 2 little Japanese erasers. aren't they adorable??? I especially love the little milk carton.
4. I love sushi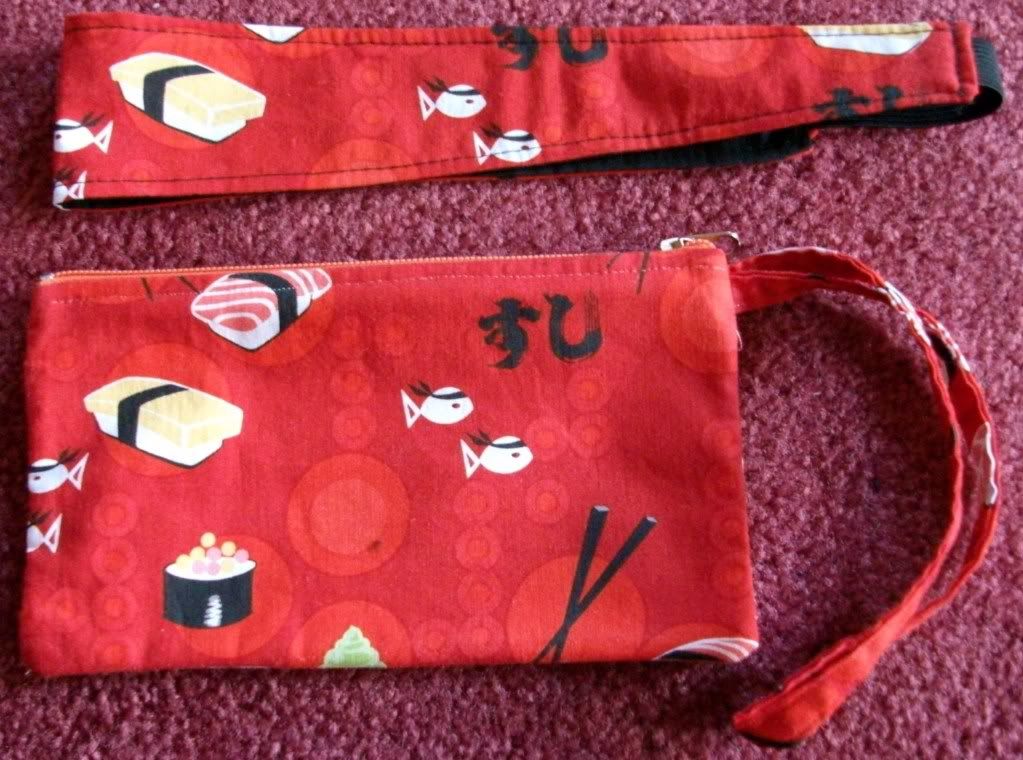 a sushi wristlet and headband. I love this fabric! it's fantastic!!!
1. I have 8 tattoos
18. I love black and red
91. ...a single tattoo of a butterfly...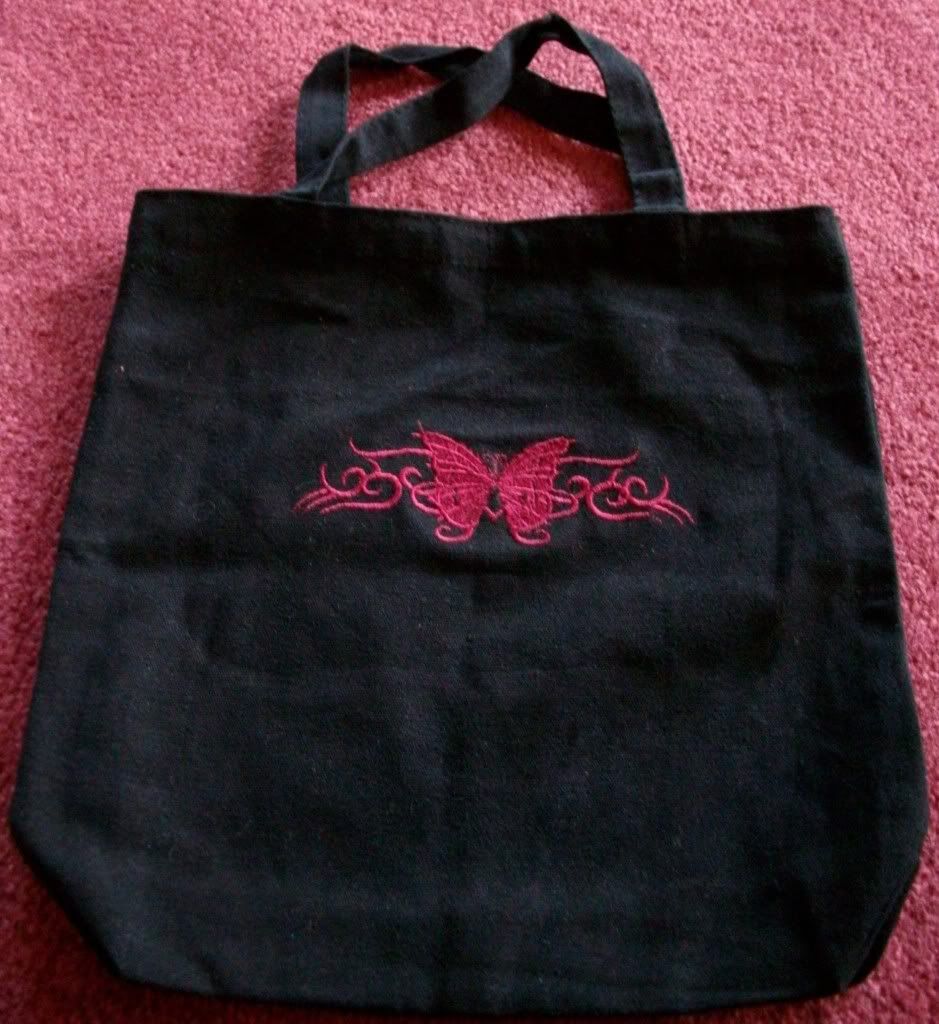 a fabulous black tote bag (blag is a word? I accidentally typed that instead of black and Fire Fox didn't do anything about it. hmm...) with a red butterfly tattoo. love this!
15. I collect chopsticks
yay! one can never have too many chopsticks!
14. I love earrings
18. I love black and red
32. I have a thing for keys
so pretty. I can't wait to wear them!
11. I consider myself goth

from my wist, a fancy black lace choker. I need to get myself back into those Hot Topic corsets of mine. this would totally go with 2 that I have.
32. I have a thing for keys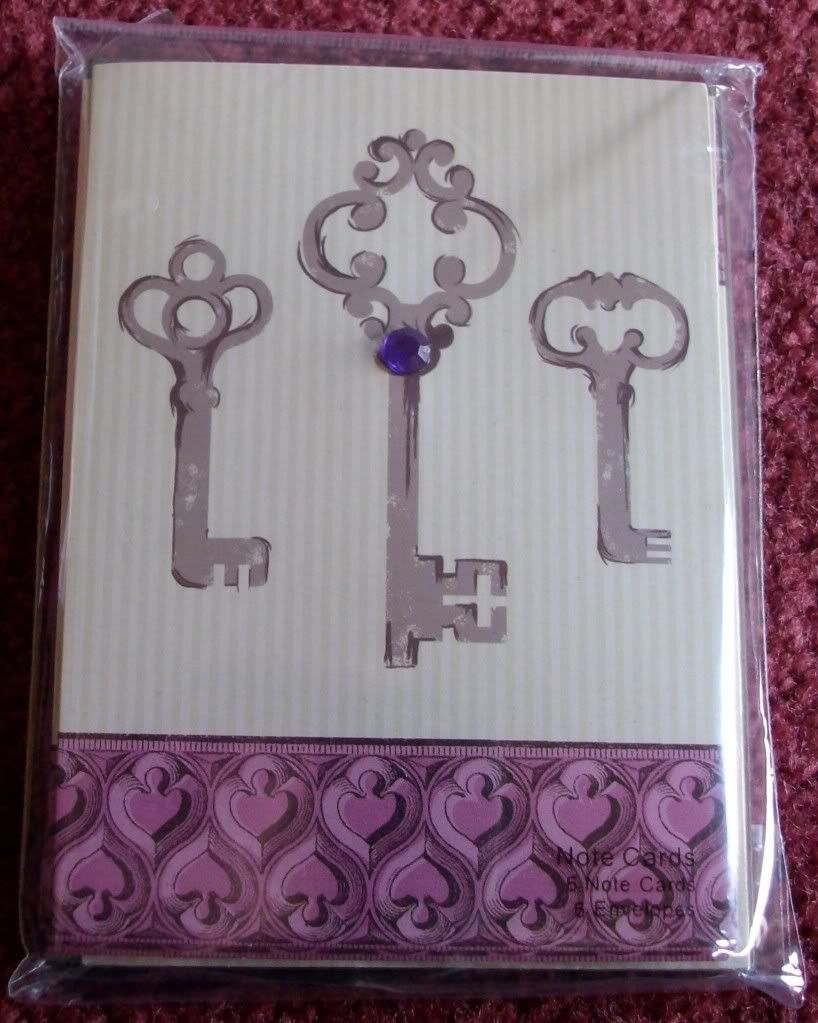 key note cards. I've never been able to find cool stuff like this. that's one reason why I love doing these swaps.
8. I love crows
45. I love/collect shoes
I saved the best for last. these are AMAZING! I love them! they are sooooooo cool! just the branches alone amaze me. I've never been able to make such neat looking branches. and the crows themselves...LOVE!!!!!!!
I love everything in my package. thank you SOOOOOOOOO much SilverWing!!!!! you rock!!!