I received from Tinkstar390 last week but ya know the drill..dead camera..kid took the camera..blah blah blah
anywho..here it be!! my loot!!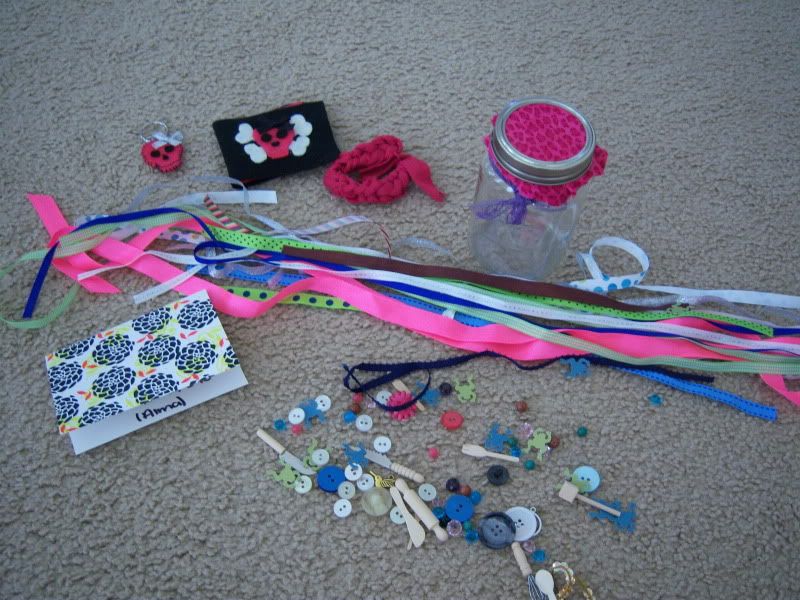 upclose of the loot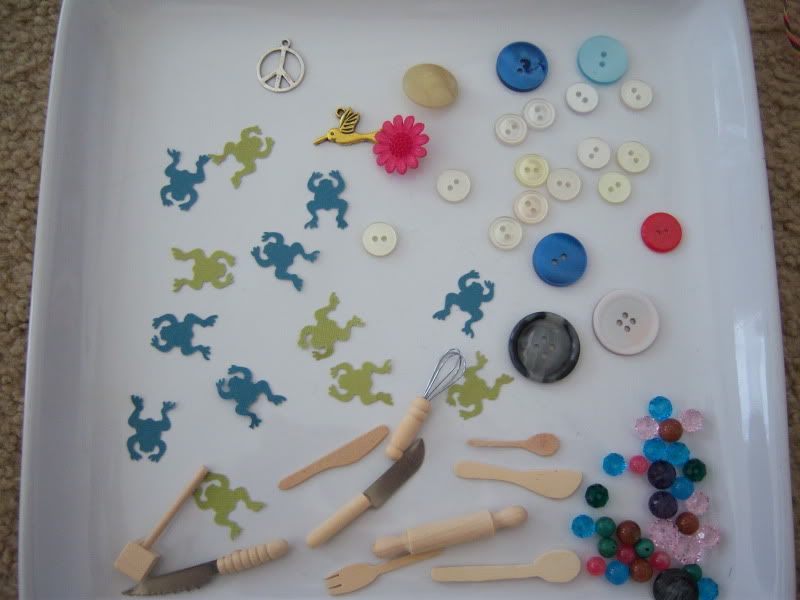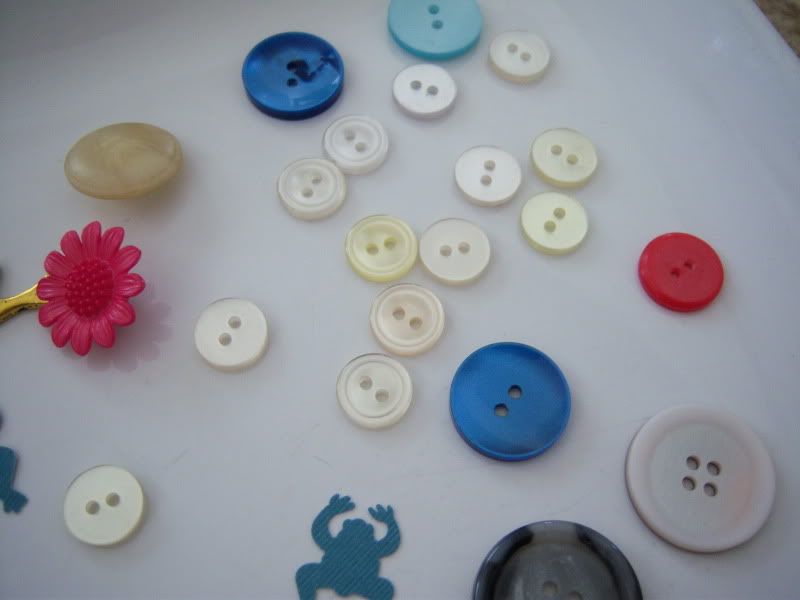 the crafted loot!!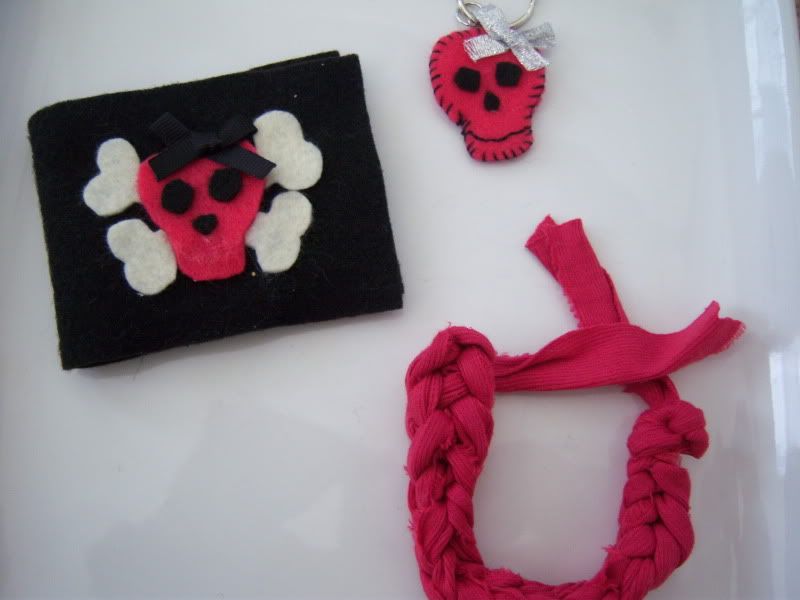 there were also ribbon pieces but they got organized into my ribbon bin before I got my camera ready to take pics
thank you soo much Tink ..me likey!