Here's the lovely package I got from flyeraven in the mail yesterday!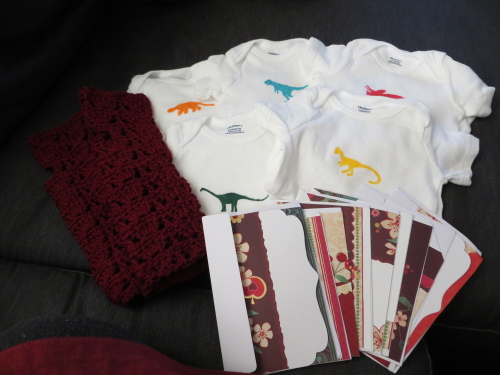 Close-ups: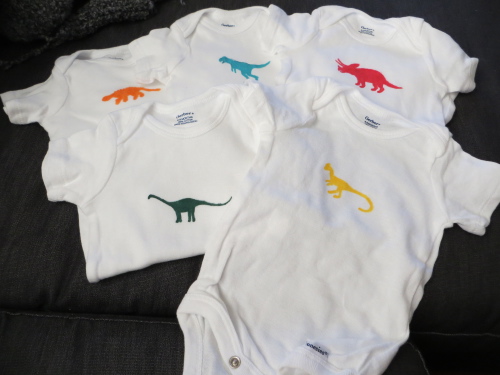 A set of cute onesies with dinosaurs, to add to the small but growing stack of baby clothes I'm... about to need in a couple months.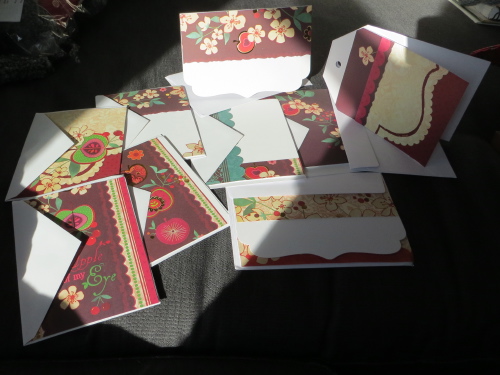 A huge set of hand-made greeting cards. Now I'd better go write to people!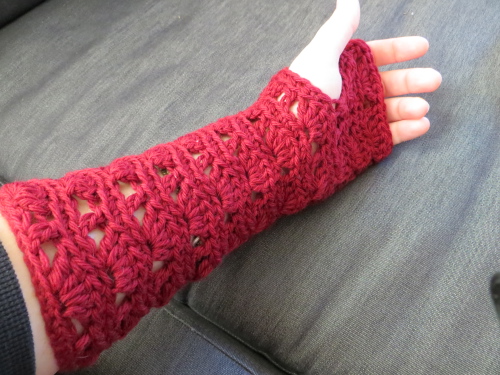 And an action shot of one of the two fingerless gloves (because it's very difficult to take pictures of both your hands at once.) I was wearing both of them, really.
Thanks so much, flyeraven!