I'm so completely proud of this.
I've wanted to make a Weasley clock for a while, ever since I found out you could buy the movie versions online.. but I didn't want to pay that much and I found them to be kind of ugly. So I made my own!
full view:
close-ups:
sorry the next is upside-down I forgot to flip the photo..
and a weird side-view to show how the hands stick off..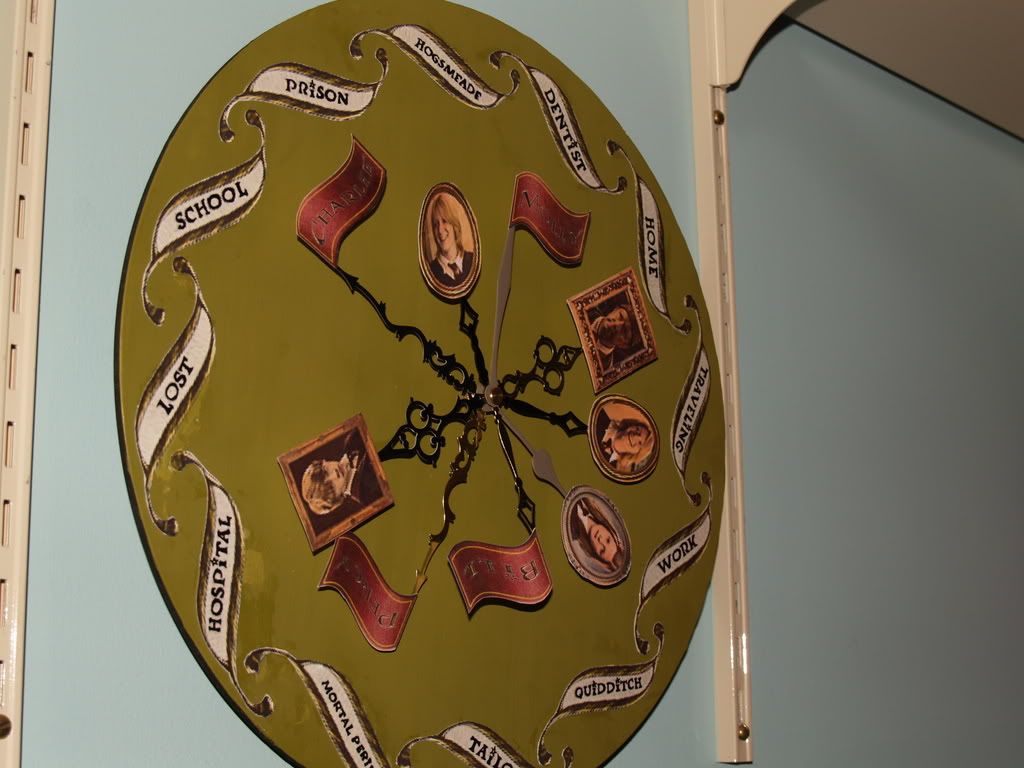 I made the flags, portraits, and location labels in Photoshop Elements 4.0 (if you've never used a version that crappy you have no idea what I went through) and I mod podged them to a clock I had got at Michael's for $10 and painted green. The hands were purchased at my good old family-owned craft store (the big ones didn't have them) for about $1.60 a pair. It's a bit hard to read the flags and see the portraits because of the glare but in real life it looks fine. So all in all I came in under what I would have paid for the official version and I think mine is cuter too.