Hi all!
My aunt gave me a great idea - to make small zipper pouches that can be used as gift card holders! So far, I have made them out of party hat fabric (for any celebratory occasion) and thank you fabric. I have a ton of others in the works, though, since people like all sorts of different things . . .
So here are the party hats: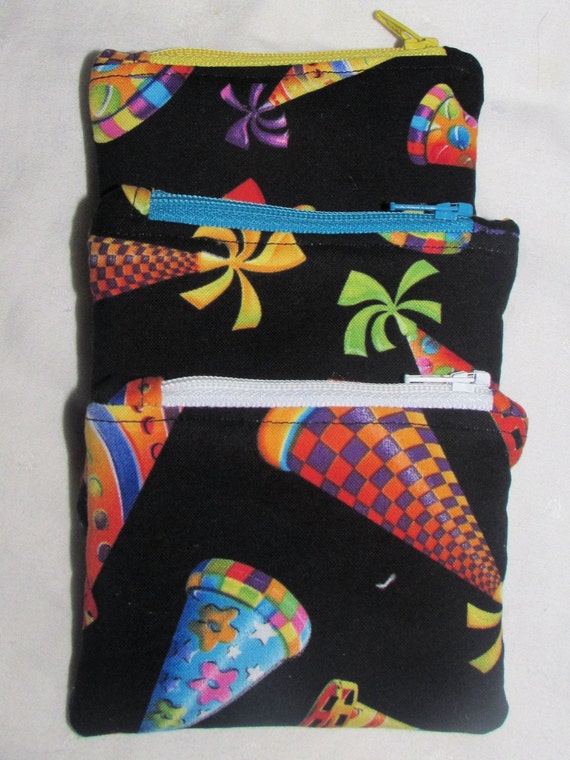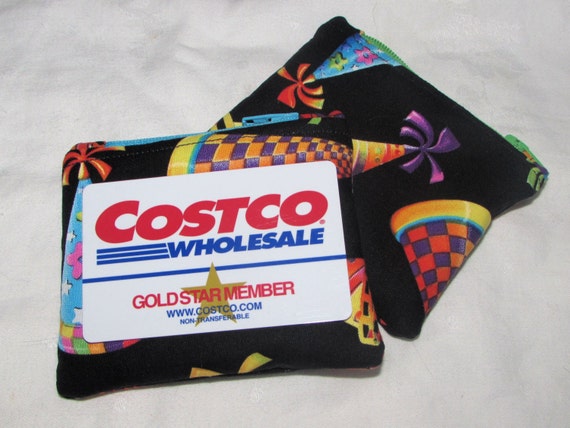 And the thank you ones: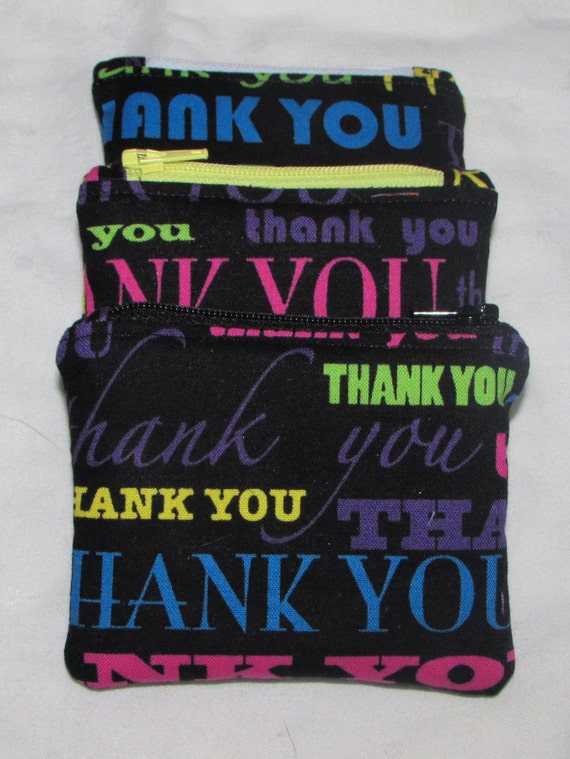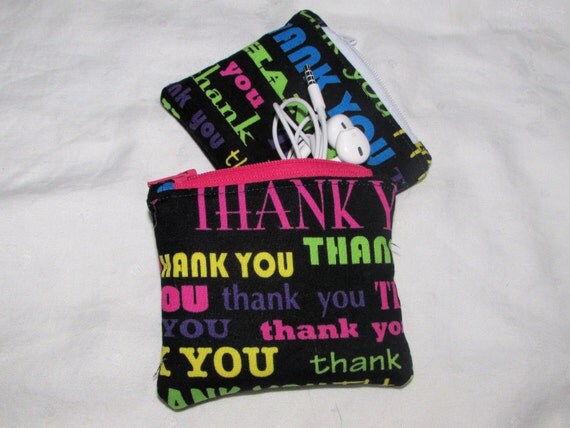 And a group shot for fun: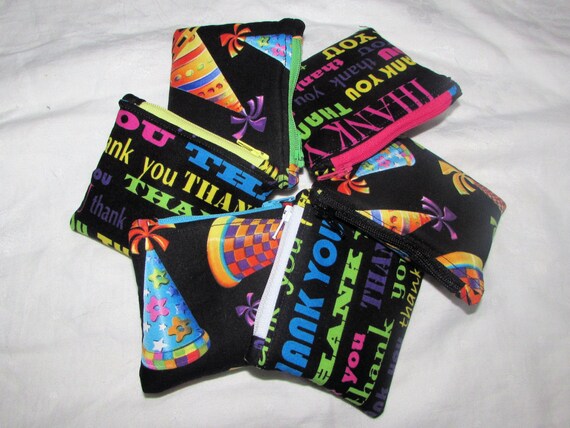 I am going to use a couple for my kids' teachers at the end of the year - I am giving gift cards, but I like to give something handmade as well!
Thanks for looking!