I received from PatriaE a few days ago, but have been unable to post pictures because my father has been in the hospital. He's doing much better, and since I have the time now I decided to go ahead and post what I got.
She sent me this lovely birthday card-
-and this awesome purple felt ipod cozy that I can wear around my neck!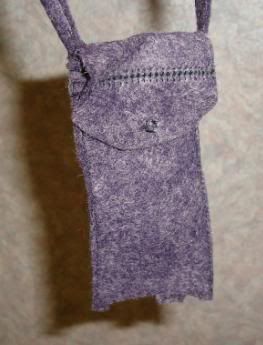 Thank you, PatriaE! I love it. :3