ok, today I dropped the latest batch of dolls, clothes and bags off, ready to to be sent.
The ladies and I have been working up a storm,
Hope you like the results!
here we are all standing in a row dressed in our best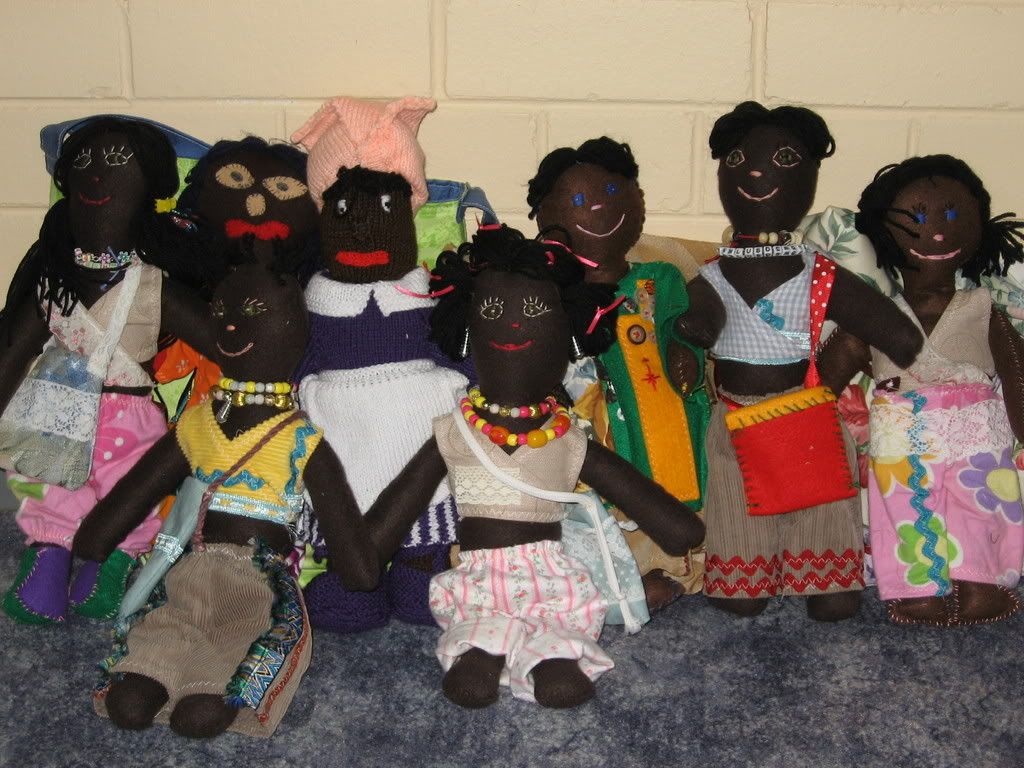 Heres a bit of everything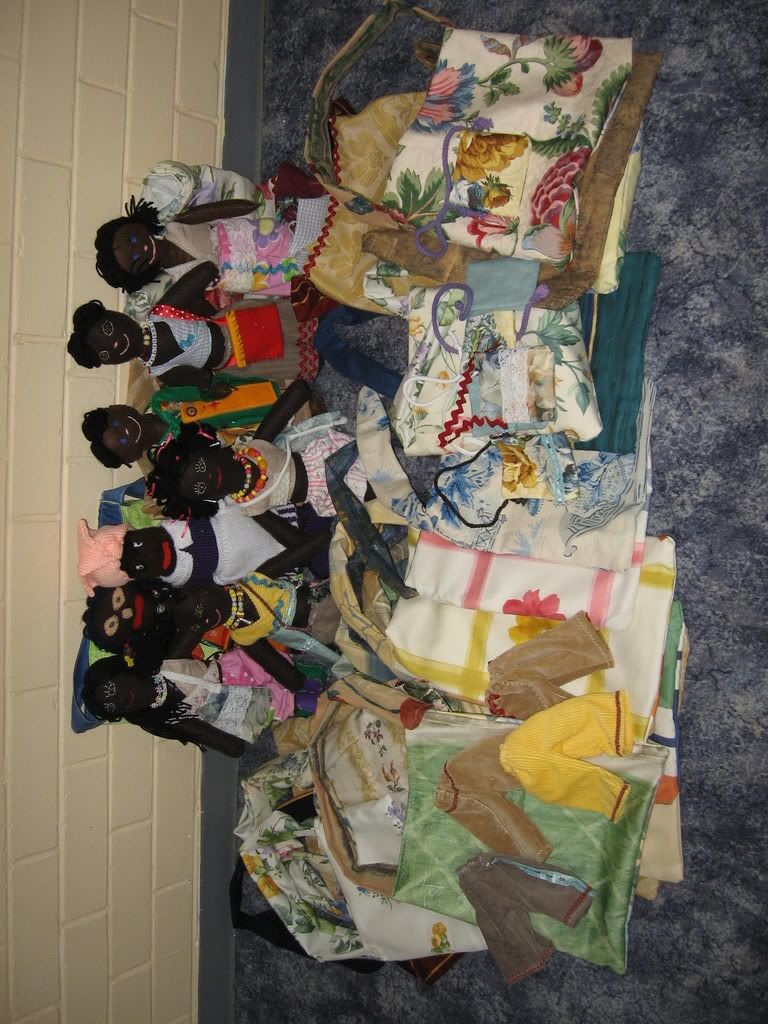 We are hoping to find a link to the clothes pattern., and when I get a moment I will get to that tute.
(ps We didnt photograph absolutely everything but it gives you an idea of what we have been doing)
take care,
S