This is essentially the same style bag I posted about
here
, except it's a bit larger and obviously I used different fabric! I'm calling this one Prototype II.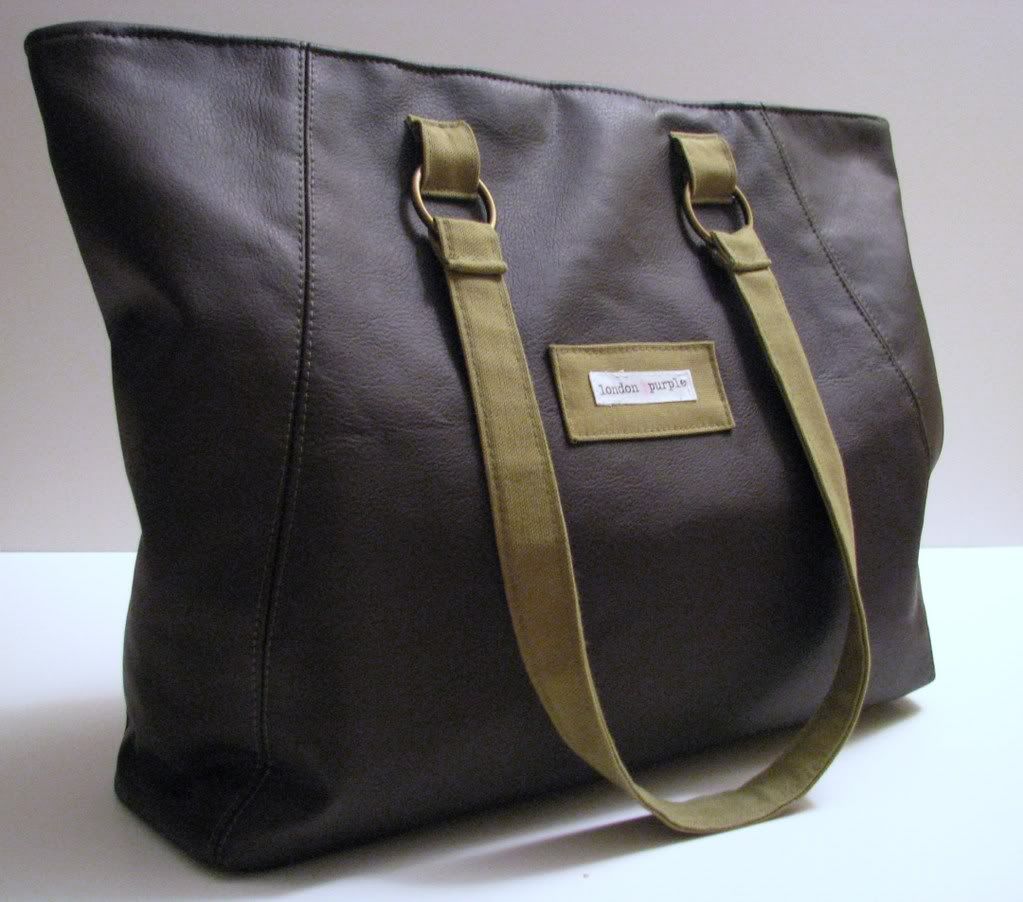 I used the softest, most real looking imitation leather I've ever seen. It feels like a bag you would buy at the store. Too bad I only bought a remnant, now I must hunt for more! It's a great color too, not sure if the pictures come across accurately but it's a really nice chocolately brown color. I accented it with apple green cotton duck and antique bronze hardware. Here's a shot with the flash. It's not shiny fabric but it's still very hard to photograph! Especially at night with a crappy camera.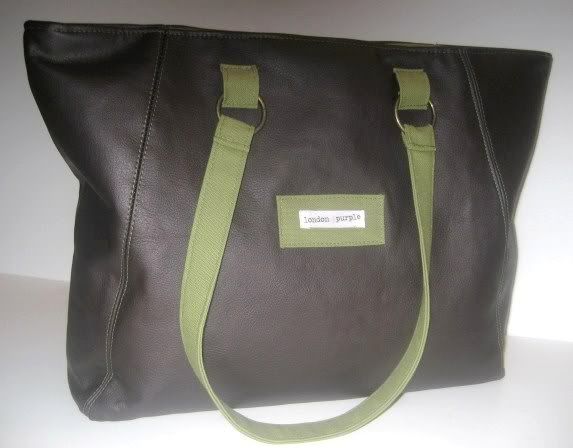 Close up of some of the detail. I used green topstitching to match the green duck cloth. I LOVE it!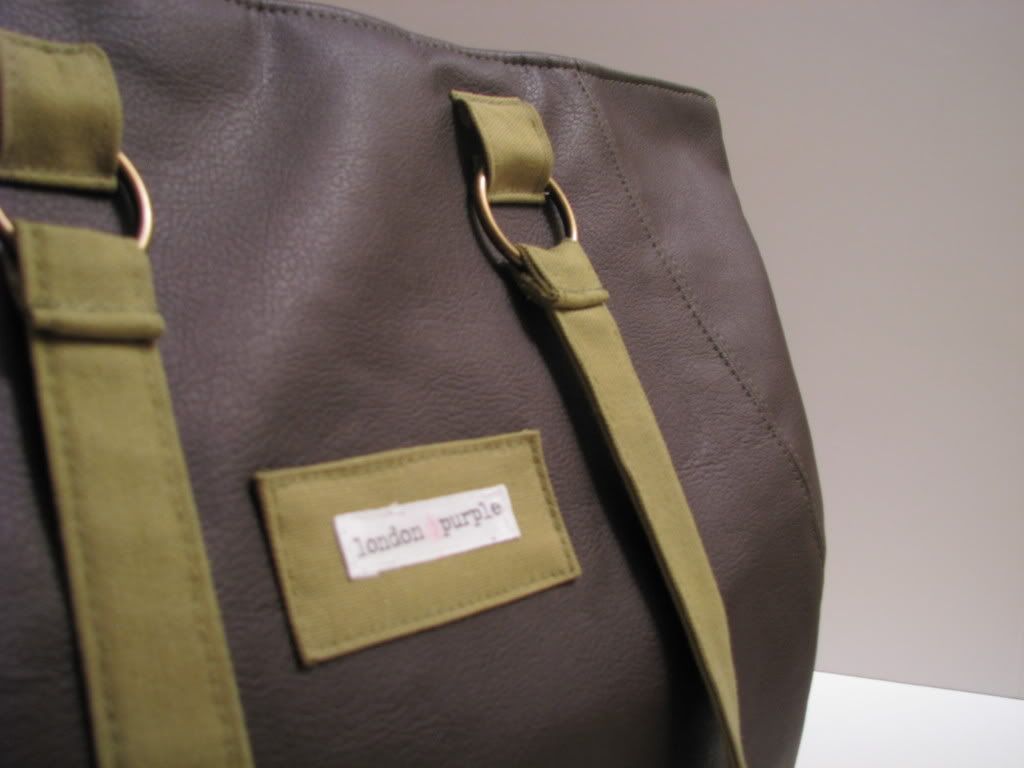 This bag is zippered just like the other. I used a heavy jacket zipper. I love how the bottom is square and deep but the top is pulled flat because of the zipper.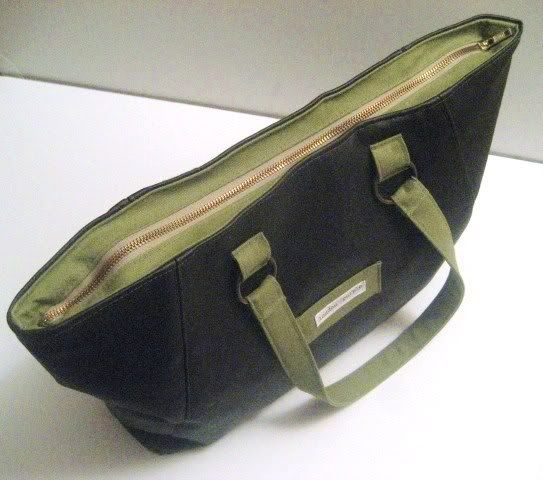 The lining is Amy Butler's Wallflower in Green. The light green parts match the other green accents perfectly. I love surprise linings.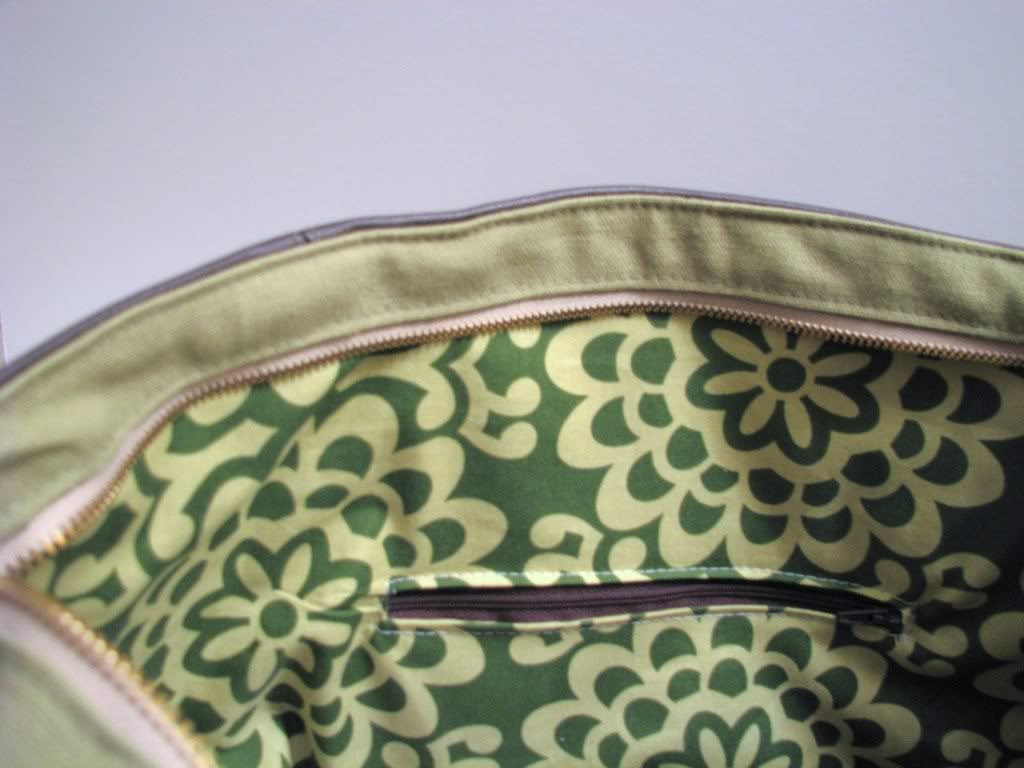 Just a size reference. You have no idea how hard it was to get this picture! Sorry about the yuckiness of my bathroom mirror.
And finally to show the size in comparison to the original bag.
Old bag measurements: 15" wide at top, 12" wide at bottom, 4" deep, 10" high
New bag measurements: 18" wide at top, 15" wide at bottom, 4" deep, 12.5" high
Also this one is a bit slouchier than the other one because I was afraid to use fusible fleece on the vinyl. The less ironing on it the better. It's thick fabric but still kind of floppy. I think I like it this way though.
What do you think? Is it better than the original?