First of all: What a nice packages everyone received!! I received today from our wonderfull organizer; danni.yelly!
OK. I want to tell you, my eyes are still popping in and out of my head like this
Everything together: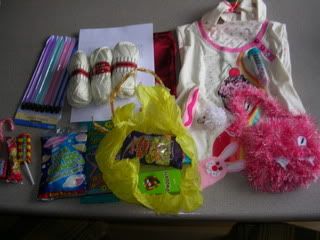 A way to cool cupcake t-shirt bag: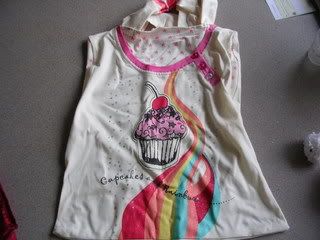 Monster friends bag
(aren't they cute??)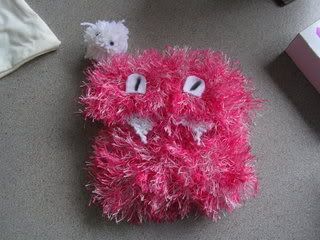 Felt fingerpuppet bunny & felt food (i keep saying how cute all the stuff is)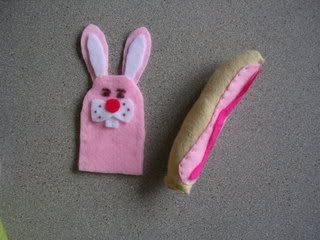 Really cool candycoloured beads: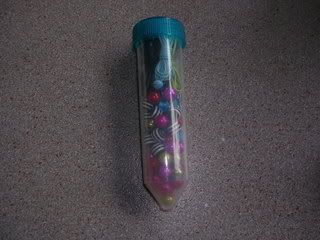 A set of how to knit (because i can't, but want to learn it! I looked for something that Danielle could learn too, but everything crafty was in dutch, so unless she wanted to take some dutch lessons for it i couldn't offer her something like this)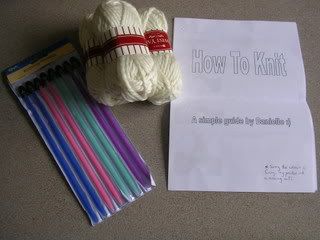 And, prepare for the dentist: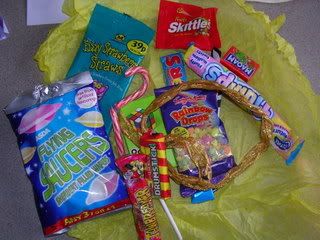 An enormous pile of sweets!!
Man, i'm spoiled again!