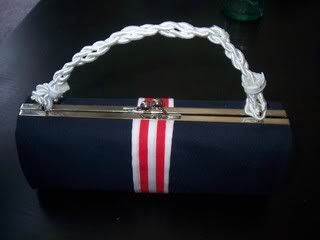 So, I'm making a dress from a vintage 50's reproduction pattern for our anniversary cruise - it's going to be slightly nautical in navy with white accents and a red and white striped lining through the whole thing. I have the perfect shoes, and even got some vintage white gloves! Only one problem - I needed a purse!
I ransacked my closet and the closest thing I found is this one:
But, of course, it doesn't match at all!
So, I used some of my scrap fabric left over from the dress and made it into this: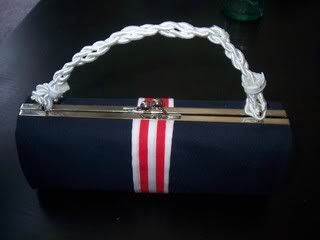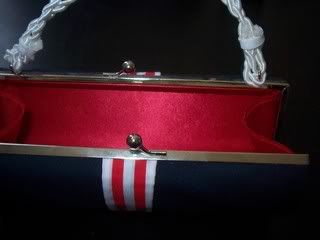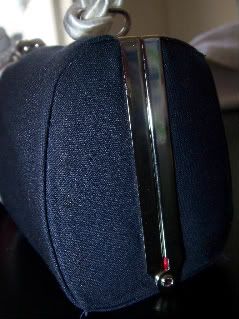 I'm trying to find some anchor buttons or something to add a little flair to the dress, so if I find some, I might put one on the purse too.
When I'm finished with everything and I'm home from the cruise, I'll be sure to post some pictures of the whole outfit! ;)
That is a fantastic bag! I like both the before and the after. I'm sure you'll get lots of enjoyment out of it and I'm looking forward to seeing the whole outfit.
I dig it! Would love to have it, it would be perfect with my new betty page captain dress ;)