---
Title: Japanese fabric pillows
Post by: purpleone on August 04, 2008 01:09:11 PM
---
Just finished these for my other half who has a vintage Vespa scooter. The fabric's half linen, half cotton and was lovely to work with!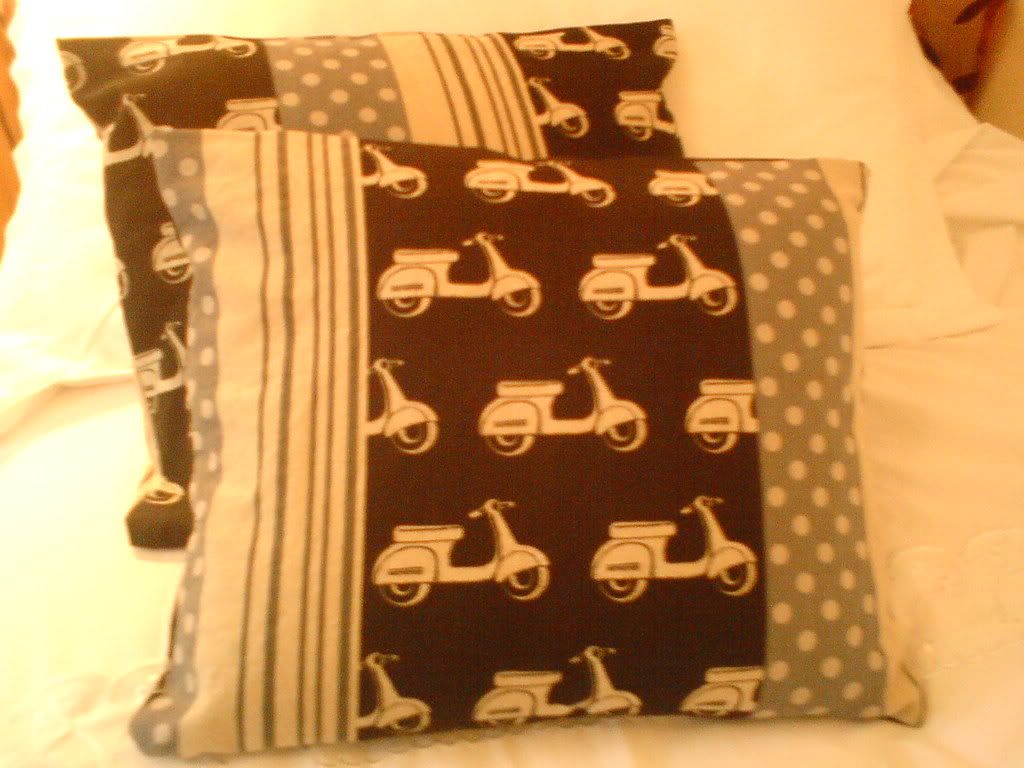 ---
Title: Re: Japanese fabric pillows
Post by: GatsbyGirl on August 04, 2008 01:23:12 PM
---
That's so funny. I JUST made two pillows with this fabric yesterday for my Vespa-riding husband. I saw this and had one of those weird out-of-body moments when I see someone in a VW Bug convertible and I think, "Hey, they're driving MY car."

Good job.
---
Title: Re: Japanese fabric pillows
Post by: purpleone on August 04, 2008 01:47:43 PM
---
Ahh spooky! I'd love to see yours :)
---
Title: Re: Japanese fabric pillows
Post by: GatsbyGirl on August 04, 2008 04:29:56 PM
---
Here you go. Hope your's likes them as much as mine does:

https://www.craftster.org/forum/index.php?topic=261256.0