Hi, can anyone help me find a dress pattern for this fabric i have.
Here's a pic (this is a closeup):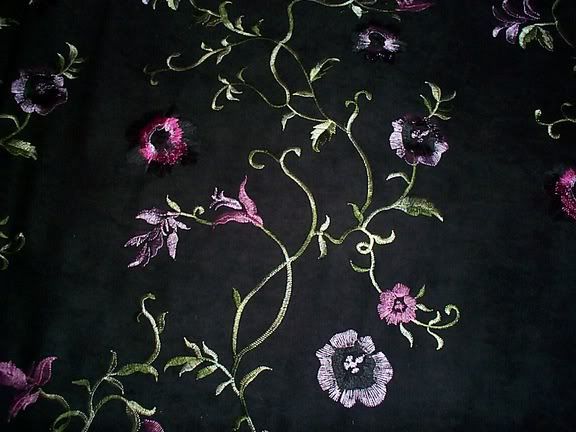 Here's a pic (the long way):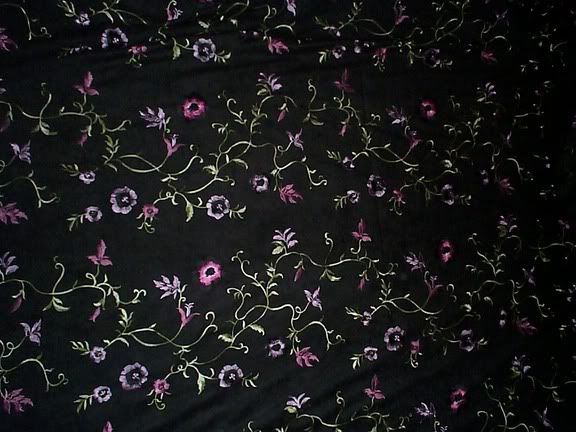 The material is a black moleskin with embroidered flowers in rows. I fell in love w/ this fabric, and only at $3 a yard in the clearance racks at Joann's. But i need help finding a dress pattern. I have 3 yards of this fabric.
I'd be interested in vintage patterns also, i love this: http://store.sewingtoday.com/cgi-bin/voguepatterns/shop.cgi?s.item.V7571=x&TI=20003&pageNum=6
Need help!!!