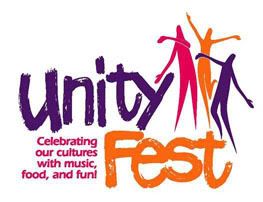 Saturday, November 3, 2007
From 11 to 5 at UC Merced
Food, art and craft vendors as well as nonprofit organizations and student groups!
(5200 N. Lake Road, by Yosemite Lake)
FREE ENTRANCE - FREE PARKING
Widely recognized for its leadership in services to our diverse ethnic and cultural groups in Merced County and the Central Valley, Healthy House is collaborating with the Community Partnership Alliance and the UC Merced Office of Student Life to co-sponsor UnityFest. This first of a kind, university-community festival aims to raise awareness of and celebrate the wonderfully diverse cultures of our community through a full day of performances, cultural cuisine, music, educational discussion and presentations, and kid-friendly activities. UnityFest aims to have something for everyone. Along with multicultural festivities and fun, UnityFest aims to draw over 2,000 people to the UC Merced campus, many of whom will be visiting the campus for the first time. The event will be free to the public, will have free parking, and free transportation from downtown Merced to the university campus. The Community Partnership Alliance will involve over 50 nonprofit community agencies with information booths to UnityFest, UC Mercedís Office of Student Life is engaging dozens of student clubs, faculty and staff in the event. Business and civic sponsorship for UnityFest will fund and support cultural and language services in Merced County.
Contact: Healthy House
Mike Baldwin : 209-724-0102
[email protected]