Challenge #18 Winner
Craft Challenge #18 – Felt Inanimate Objects – has just ended and as you'd expect from Craftster, the entries were jaw dropping!
You can see all the entries here:

The winning entry was gerrijo's felt Japanese Bento Box!
Other big vote-getters were…
3… 2… 1… Blast off!! Scale Felt Model of the Space Shuttle by gschnebly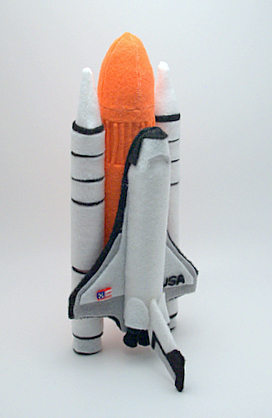 How to make a delicious smoothie (using a felt blender!) by blueblythe

Quad grande two pump vanilla two pump hazelnut soy extra extra foamy latte by Pink Hickey

And here's another entry that I personally loved…
Excuse me, do you have the time? A Cuckoo Clock by Shiner

Congrats to everyone for the wonders you pulled off with felt!
And congrats to gerrijo who won first prize… Some Craftster swag!