I received a awesome package from jnny_heck on Saturday!
First a shrine that my boyfriend and I both like a lot! It is centered around my baking skillz and it is complete with a skele-kitty like my Mar - bonus Santa Mu!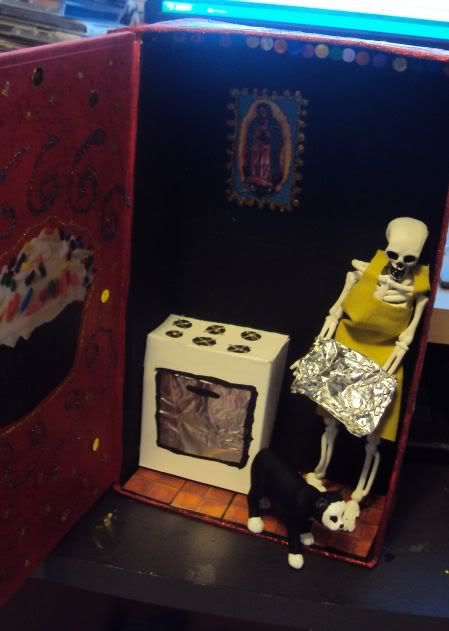 Closeup of the inside: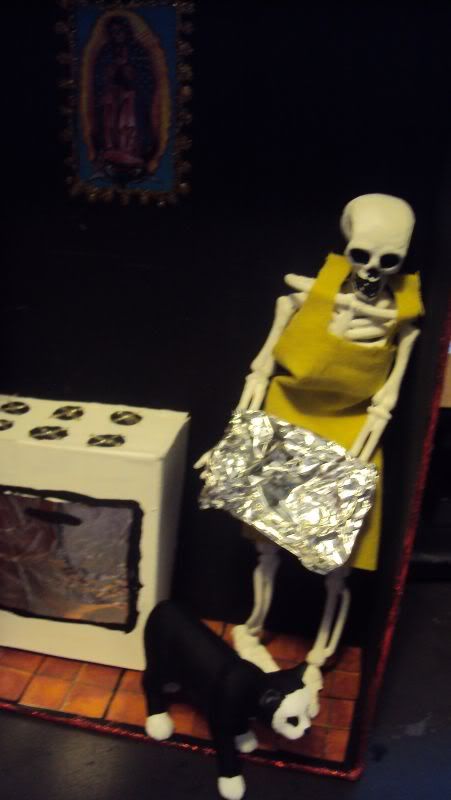 Outside decorations:
Also she made me a sweet sugar skull dish towel!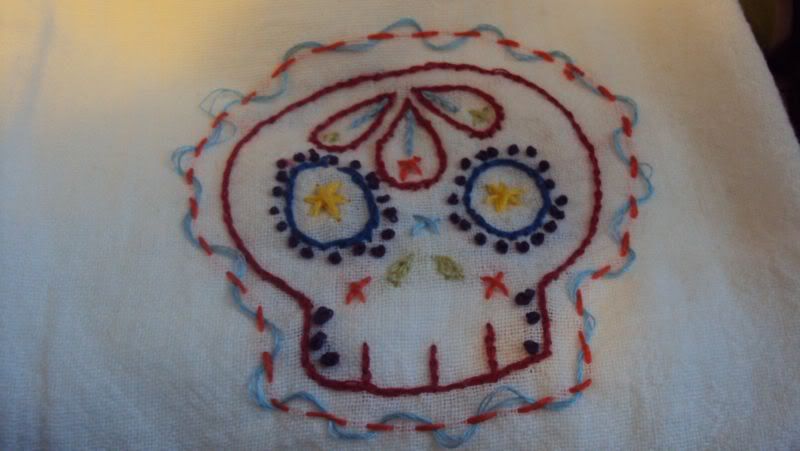 Thank you so much!