The clothesline that came with our place gets a lot of use between the rainy season and the smoke season and it is commodious to boot! Four lines each about 24' (approximately 8 meters) long! I love that thing, but it was kind of junky looking with it's rusty metal posts and sagging lines. Even though I have pinned all kinds of pretty clotheslines, this one is still super sturdy AND cemented into our hard, hard ground. So, I decided to paint it (green) and then add a snow gauge to one post...
using toilet paper and paper towel tubes as stencils
!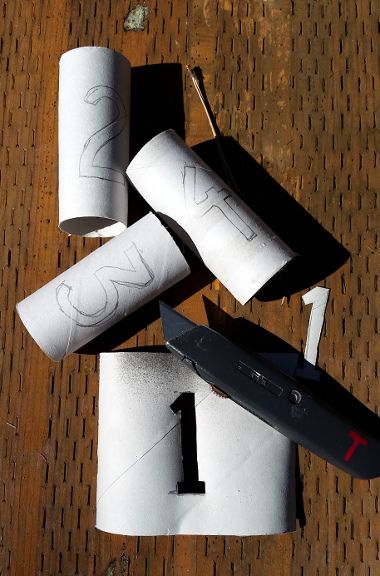 I haven't replaced the lines and probably won't until spring as I still have many small projects and one BIG one to complete before winter comes to our mountains.
I did a tutorial of sorts on my blog:
http://suddenlytaxidermy.blogspot.com/2015/09/no-more-snow-beyond-measure-for-us.html