My eldest living baby turned 3 the 3rd week of August! Three is supposed to be the magic number for many kinds of dogs when they are suddenly chill and mature and, dare I say, "sane." Regardless, I made her some pupcakes to honor her passage into dog womanhood*.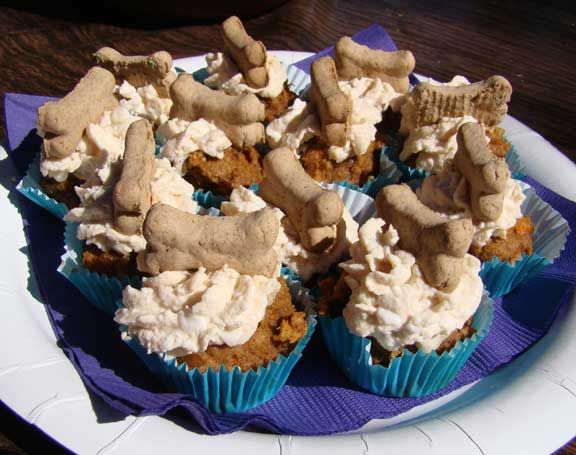 The recipe made about 24 mini cupcakes and one regular-sized cupcake. I took a plate over to the neighbor dogs to share and I used the big one for when we sang the birthday song to her. There are 3 puppy-sized dog biscuits as "candles".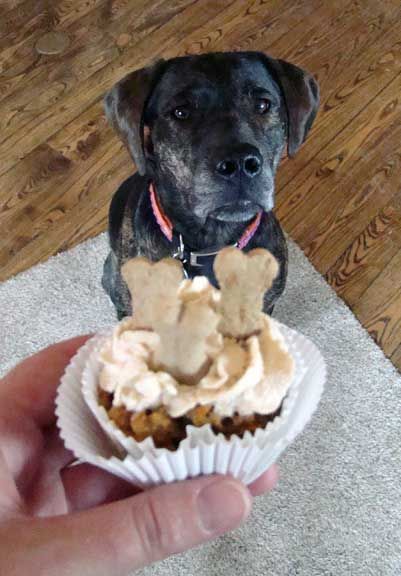 After reading several dog cake frosting recipes I winged it my mixing peanut butter with cottage cheese that I'd smashed the curds of and then piped it on to the pupcakes.
I used this recipe from allrecipes.com with some modifications that I listed on my blog:
http://allrecipes.com/recipe/doggie-birthday-cake/detail.aspx
*She's spayed, so... yeah.