A friend of mine who is a furniture designer and maker for a company on the east coast shipped me a box of leather scraps from their scrap bin! I had to get through a few other projects (see my MV post here:http://www.craftster.org/forum/index.php?topic=423832.0#axzz2WnTpJeDD ) before I could concentrate on this and decided to modify a project from that party: Beer Holster!
I'm not going to mail it with a bottle, but I wanted to illustrate what it was so I found some clip art online to use for that purpose and I thought it made better photos, so those are what follow.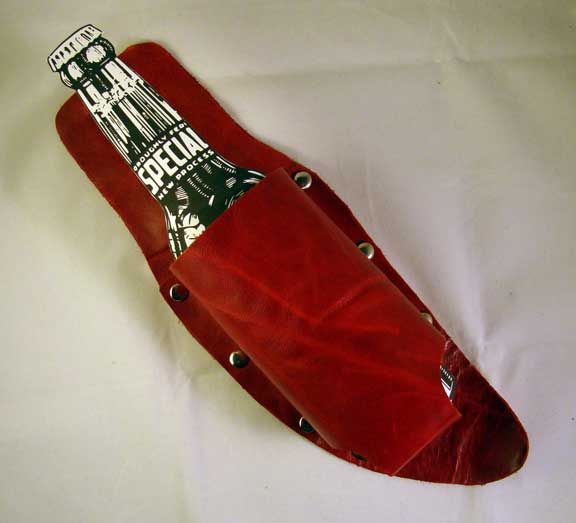 The "back" is made from two layers attached together with contact cement. The holster is attached to that with leather rivets.
A sidelong glance: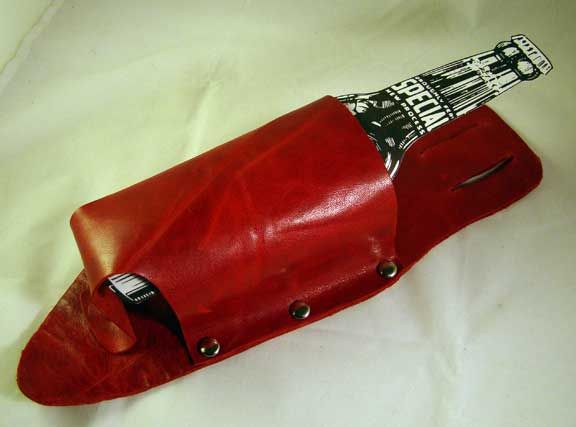 Take it from the top:
What it looks like with a belt through the slots: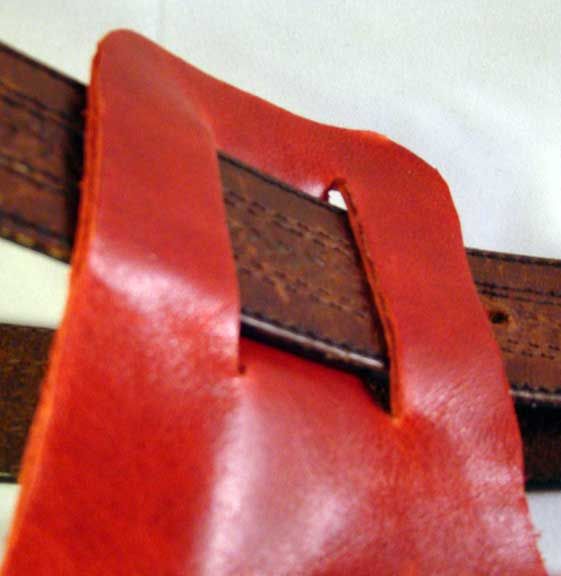 She loves red so I chose that from the colorful selection she sent. It fits cans, too! I'm going to request an action shot, so hopefully she'll comply.