It's been ages since I embroidered so why not go kind of big? This western shirt is a holiday gift for The ManFlesh who has been discovering his inner WesternMan since we moved to Montana.
"A weasel riding a bear" is a big theme of his although, I think this is only the second time it has made it into physical form, at least around here.
My friend, Bascom Hogue, drew the pattern for me - I can't draw and, boy he sure can! THANK YOU, BASCOM!
Each yoke is a little different, just because of how I interpreted the transfer as I was stitching. This shot is blurry, but I didn't realize that until I'd wrapped the gift!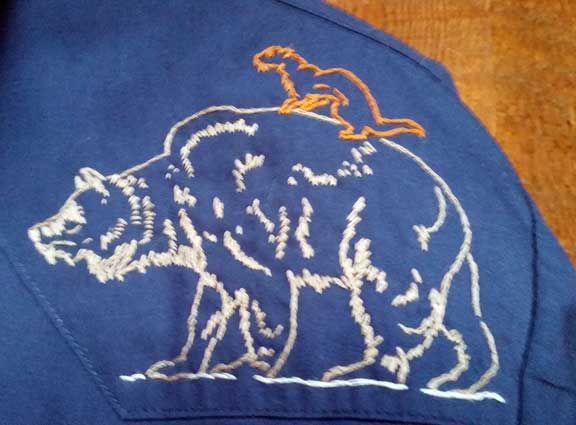 It seemed a little plain with just the front yokes embellished so I added a line of stitches down each side of the placket. The left side is bear-colored and the right is ground-colored. He's a untucked shirt kind of guy unless the situation really required tucking in, so I stopped short of the bottom of the placket and put a little stylized fletching detail. (again with the blurry)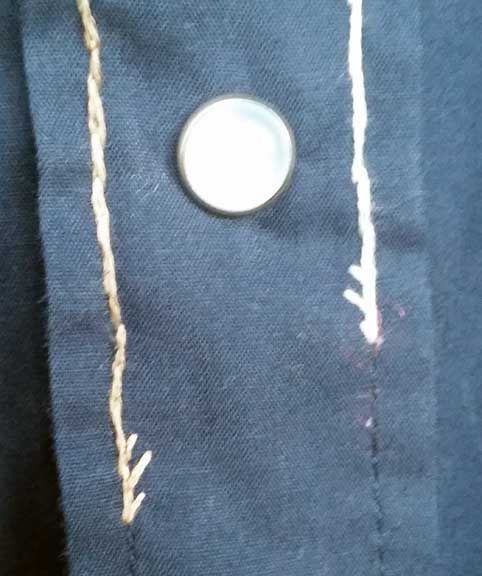 I thought it would be fun to wrap it in a non-shirt box to keep it a bit more secret and what do you know, I have a shoe box that says "bare traps" (like "bear traps") on it!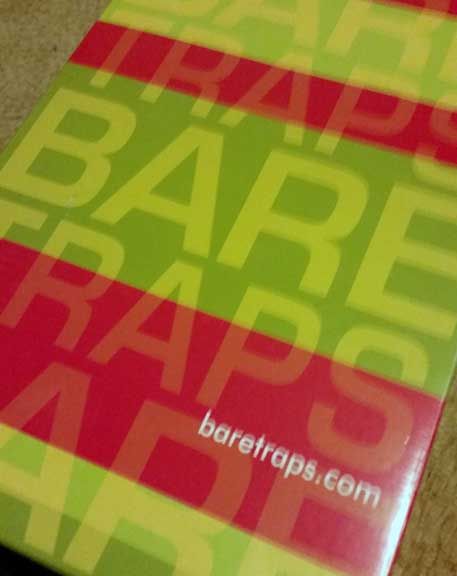 And tissue with bear tracks! I think the other tracks are probably wolf, but I bet they're weasel-y enough.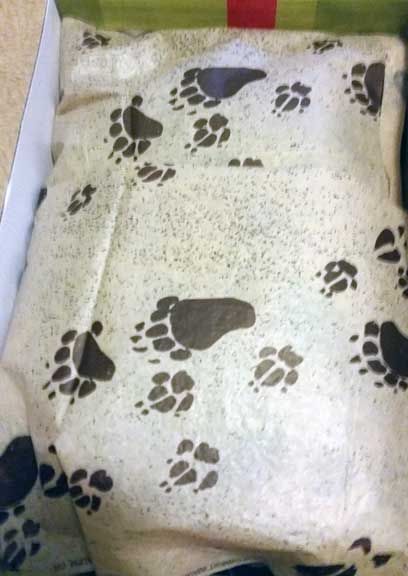 I was able to spend a few hours each day over several days while he was at work to do most of the stitching. Our house is kind of dark - that's how we like it - so daylight was vital to working on this dark material. This meant I often had "managerial oversight" as documented below.
The next 3.5 days I have to wait until he receives it are going to be hard on me!