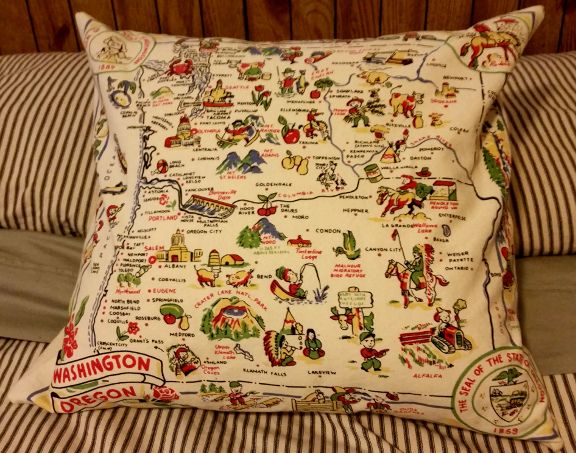 I made this throw pillow for our auxiliary guest bed from a vintage-style tea towel I had in my stash. In fact, all the materials were from stash! It's a little too big to fit the pillow form, but I wanted to use the whole design & already had the form in my stash.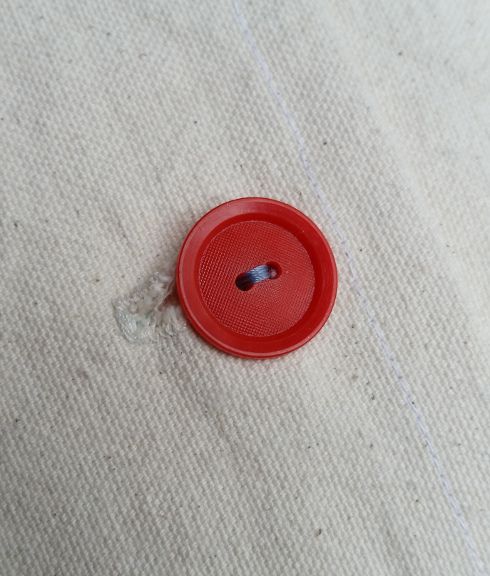 The backing is unbleached cotton duck from another project that I had made a "muslin" with and then seam ripped to make this; and the buttons are from my recently acquired 4-generation button box. Threads from some other project as well.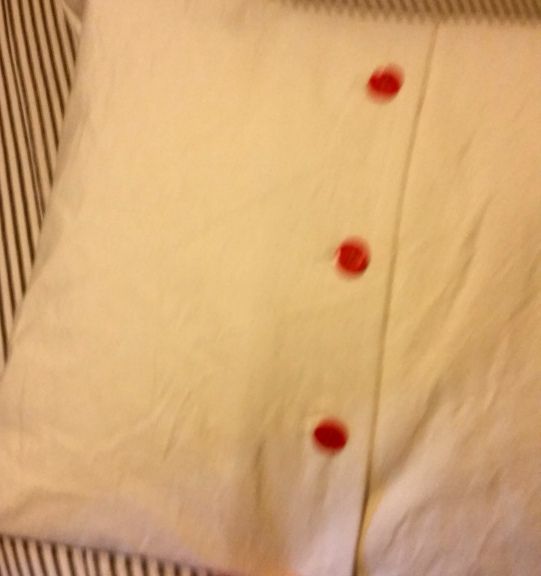 Terrible, dark and blurry photo of the back, but at least you can see the placement of the buttons.