Hiya! I've been on craftster for ages, but only in Montana for just over a year. The ManFlesh and I moved here from Portland, Oregon in the autumn of 2012. We're south of Missoula living in the country; our property borders the National Forest, not a lot of neighbors, not working in the area yet, etc. We're both moderately introverted so we haven't met a lot of folks. I would love to meet some creative types, preferably left-leaning & aged 30+, but that's not really a requirement. I prefer a craft group that's more a bring what you're working on style to the a lesson type.
Anyone?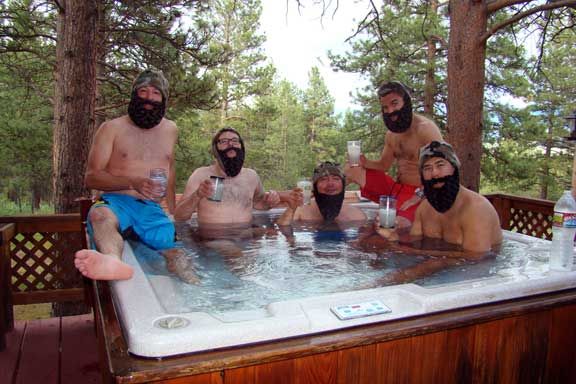 This shot is from The ManFlesh's 40th Birthday Celebration where his main dudes came out to celebrate for a long weekend. I posted about it here:
http://www.craftster.org/forum/index.php?topic=423832.0#axzz2iI34eknf
And blogged about it here:
http://suddenlytaxidermy.blogspot.com/2013/05/mid-may-montana-mountain-mayhem.html
If you look at my projects here or follow those links to the party info, you will see that fun(ny) and function are my crafting proclivites.