I was remiss in my Valentine duties this year. What with working on remodeling our kitchen, having a house guest, and taking a road trip with a friend over the "big" weekend, I just didn't have my act together for February 14. I did squeeze in a couple of projects while the house guest was napping on the 15th and 16th, though and came in just two days late!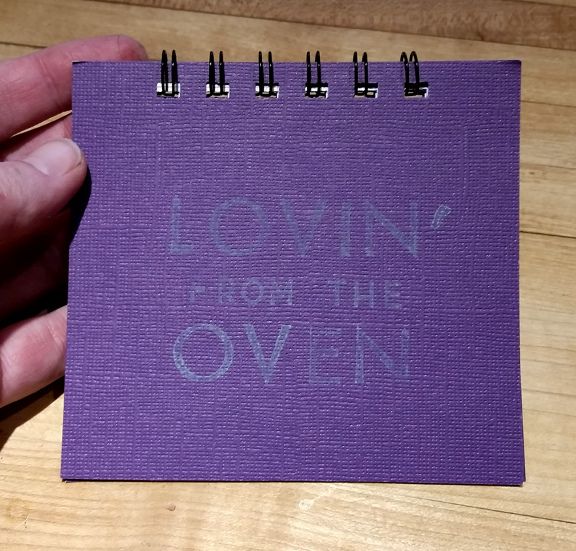 The ManFlesh enjoys cooking and does so most weekends and some other days, too! But he doesn't really like grating, peeling, or zesting. So I made him some punch cards good for five acts of each of those tasks.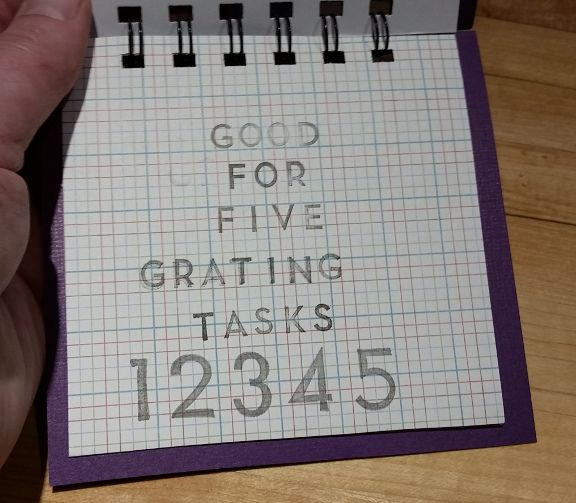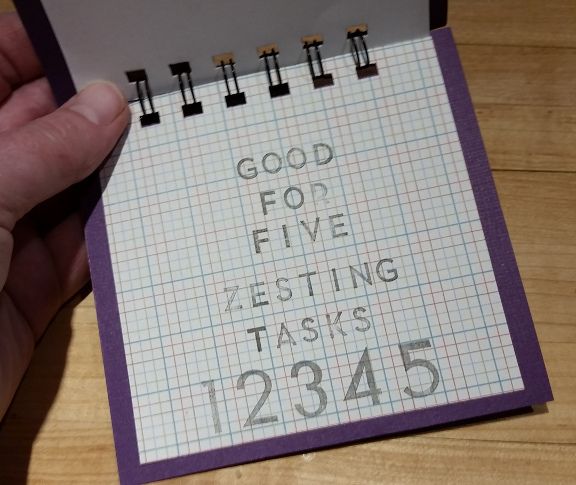 The results were pretty quick and dirty, but I kind of like the hand-cobbled charm of them. And I was able to use only stash materials which is kind of cool. It's bound using my Bind-It-All machine.
Here is the other gift I put together for my Valentiger.
http://www.craftster.org/forum/index.php?topic=443431.0