So, I wanted to give The ManFlesh's super nice sister and brother-in-law gifts this Christmas, but I don't know them that well and they can buy anything they want, pretty much. So I was poking around the internet and found for sale a book safe with a flask in it and thought that might do the trick for the brother-in-law.
For the humor of irony, it's a religious book, but not a sacred text.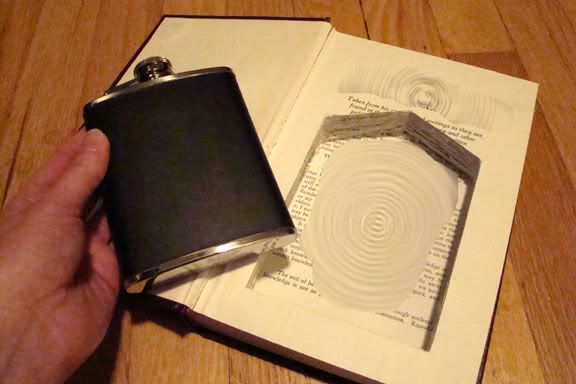 Being that the brother-in-law is named John, I was able to find a page with a section title referring to "John's Revelation" and used that to line the bottom of the cavity.
While searching around I came upon the idea of using a book safe to hide chocolate and that's perfect for The ManFlesh's sister who, like their mom, always has some chocolate around. I wanted to be able to put more than a single bar in there, so it's a bigger book, an "Encyclopedia of Modern Art" of some sort and has this cool cover.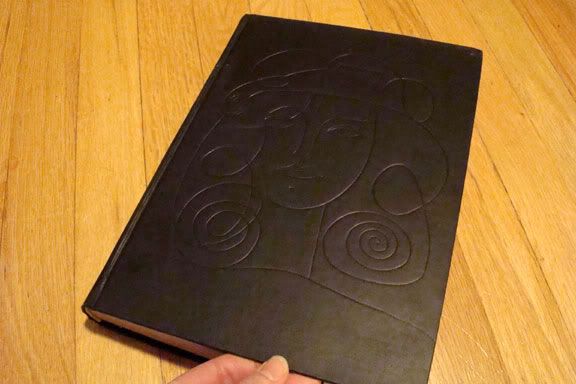 Two cavities in there cut to fit 2 sizes of chocolate bars.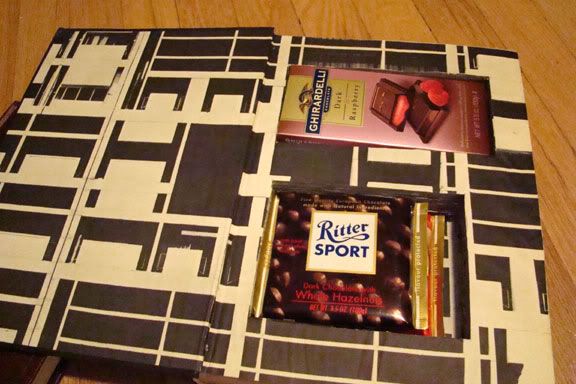 I made this one first and it was probably a mistake as the thickness of it was a real challenge and maybe with more experience I'd have been able to keep it neater.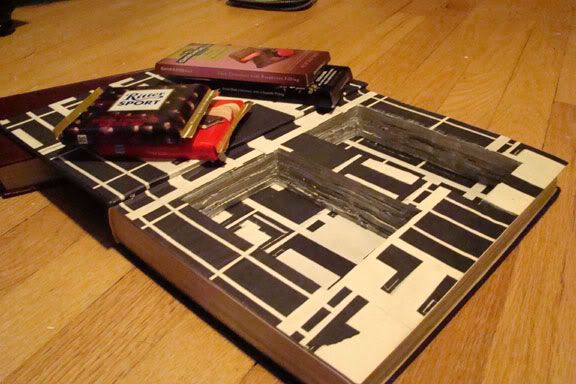 These will be the first gifts we've ever given together and I feel honored he'd trust me to make something for his family that's from him, too.