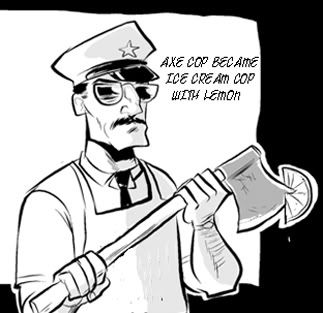 The ManFlesh as recently discovered and become a big fan of the online comic Axe Cop
http://axecop.com/
. If you're unfamiliar, it's written by a 5-year old (now 6) and drawn by his 29-year old (now 30) half-brother. If you know much about 5-year old boys and how they do there superhero play you know that the rules, the players, the super powers are constantly changing and the characters on Axe Cop's team are no exception. The ManFlesh loves ice cream and we don't have an ice cream scoop, so it seemed that he should be Ice Cream Cop and should have an ice cream scoop in a holster.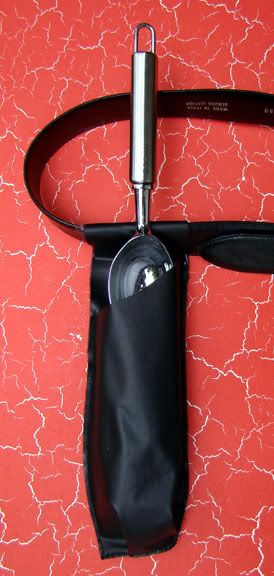 Of course, he kind of needed an axe in a holster, too.
I just used his existing black belt.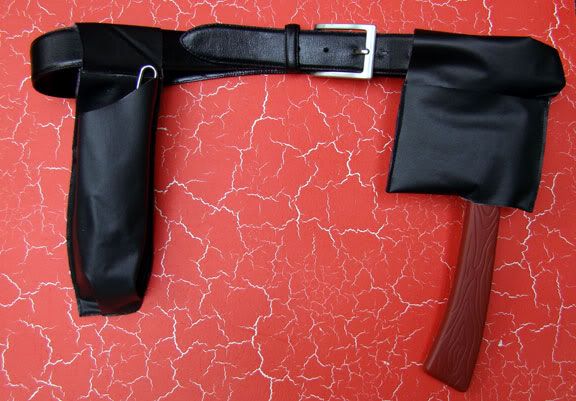 Once I got going, I couldn't leave it at just the belt. I ordered cheap cop sunglasses and made a badge.
I had under an hour to make and bake the badge from polymer clay, that I later painted. It's pretty crude (not unlike the holsters - ahem), but I like to think that's part of the little boy charm of the whole thing.
Axe Cop has an Axe on his badge, so The ManFlesh has an ice cream scoop... with lemon (episode 3 or 4) - see below.
And Ice Cream Cop would not be Ice Cream Cop without the mustache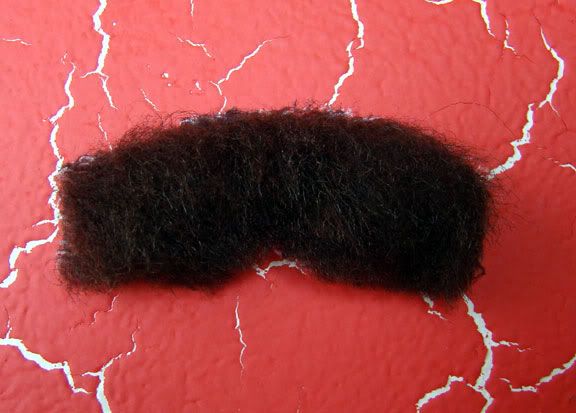 I'm making lemon ice cream to do with this, one of his favorites.
Axe Cop is awesome, The ManFlesh is awesome and I'm pretty sure he's going to get a huge kick out of this rather slap-dash Axe Cop accessories set.