Our pets are our babies, so of course they get visited by Santa Paws. Last year they shared an extra stocking we had, but this year they have stockings made just for them!
I make covers for their collars (Collar Cozies) so I used some oops materials from that and a little collar-like buckle to top them.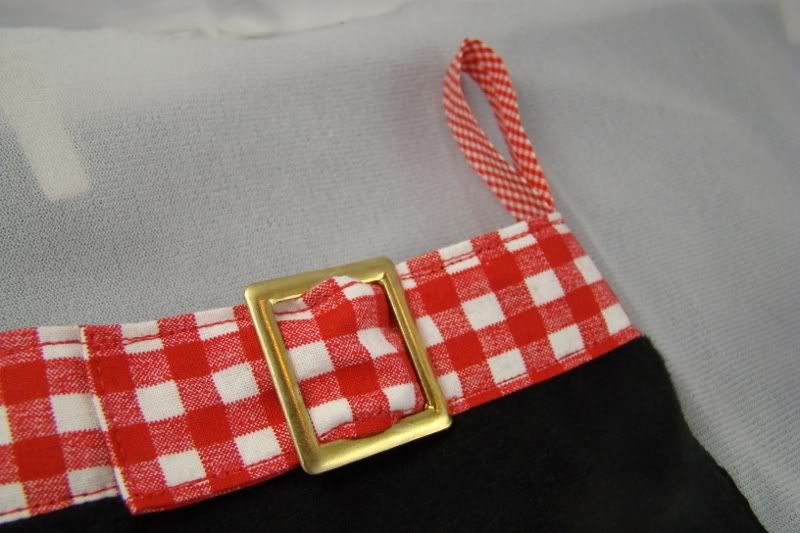 Close-up of the short nap faux fur paw and the vinyl pads.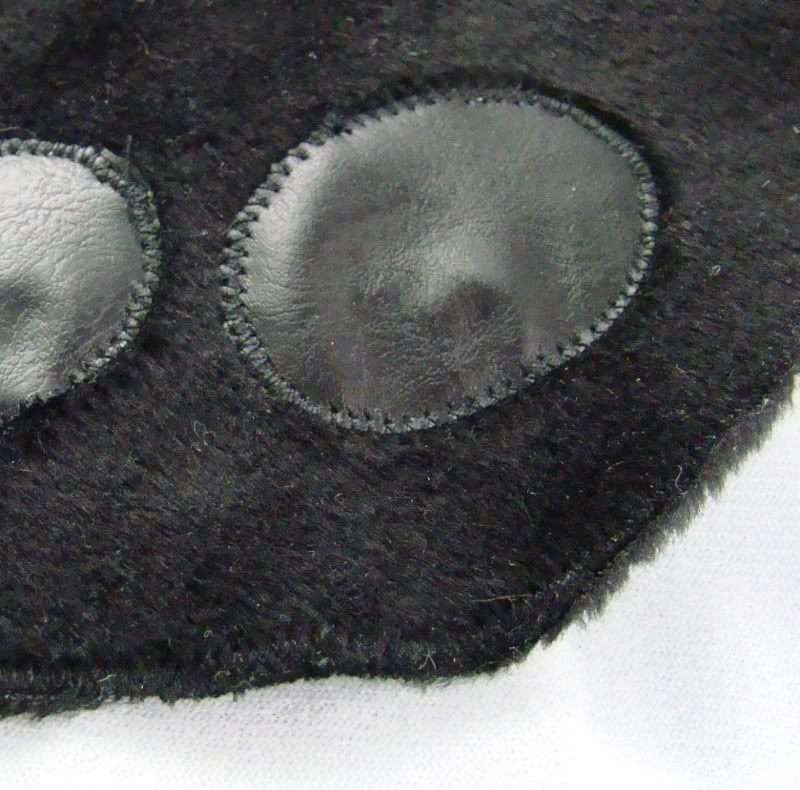 Hung by the chimney with care... and the other stockings I've made for me, The ManFlesh and mom (ice skate).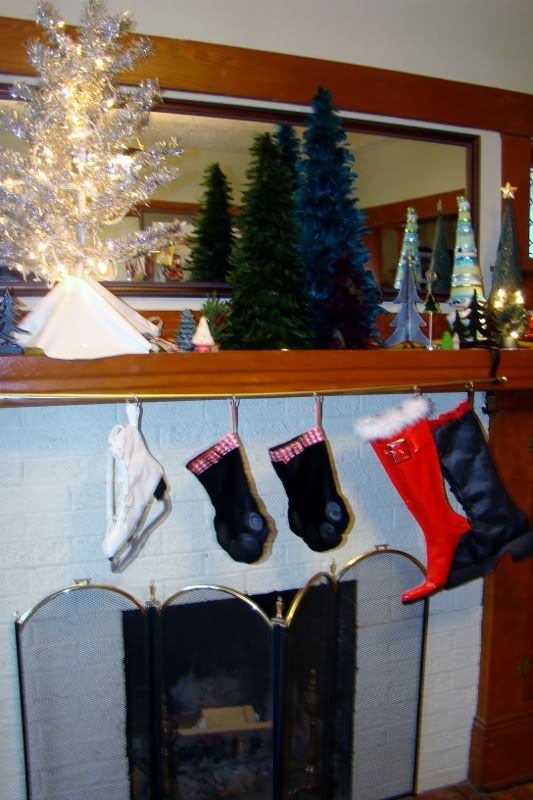 My pups are mostly black with brindle markings, but I learned WAY too late that I couldn't bleach brindle out of the faux fur (since it's essentially plastic). When I posted a query on the Fiber Board, feltingirl offered the suggestion of using a felting needle to add the color of fur I was hoping to get from bleaching. I didn't have time to do that for this year, but I may try it for next year.