This year's Adult Pinewood Derby had a Superheros & Supervillians theme. I had decided that my fantasy super power would be being able to make it 5 o'clock pm anywhere. I was Major Margarita, The Happy Hour Heroine. My first car literally crumbled in the building process and at the last minute I had to start from scratch with a different idea altogether. Thus I present Quittin' Time, the Bar Cart Pinewood Derby Car - coming to an awful workplace parking lot near you!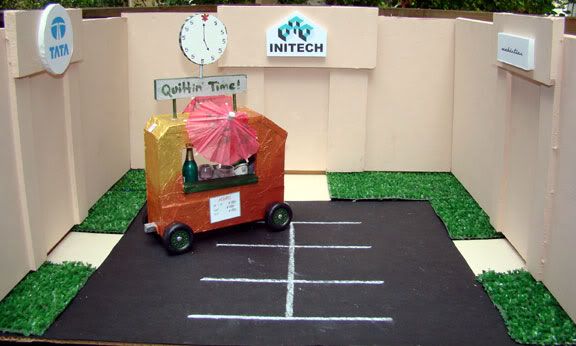 Lots of detail shots:
She raced w/o her cocktail parasol awnings, which is how she raced.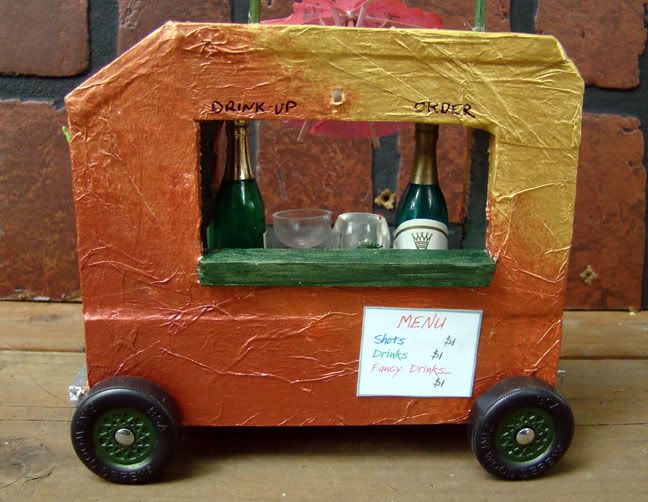 A look inside where Happy Hour begins: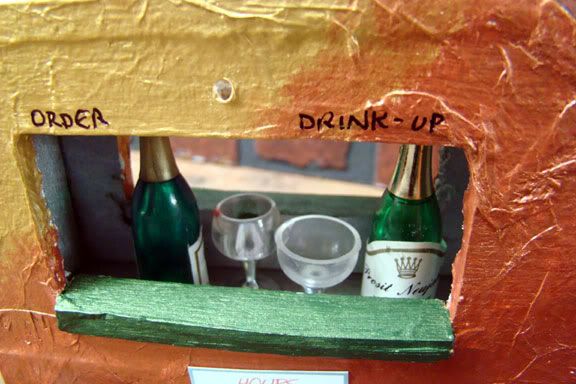 The signage, note it's ALWAYS 5 o'clock at Quittin Time
Posted hours of operation: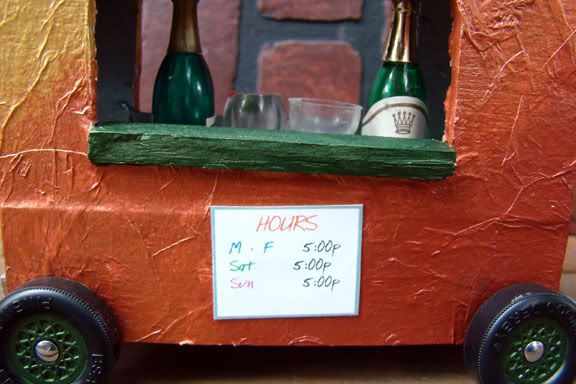 My cars generally come in the slowest 2 or 3 and I embrace that.
The obligatory shot of my assistant, Betty, helping with the photoshoot.
My past cars:
2010 Egyptian War Chariot
http://www.craftster.org/forum/index.php?topic=355463.0
2009 Slogo the Driving Slug
http://www.craftster.org/forum/index.php?topic=355463.0
2008 Vampire Scouts
http://www.craftster.org/forum/index.php?topic=260397.0