Every year I pick up my mom's stocking to bring home so Santa can fill it at my house. But that leaves mom w/o a stocking to decorate her mantle which is no good. No good at all. So, I made her this one to hang by her chimney with care.
It's all vinyl (lined with felt), with metal grommets and a real shoe lace that's embellished with snowflake decorations.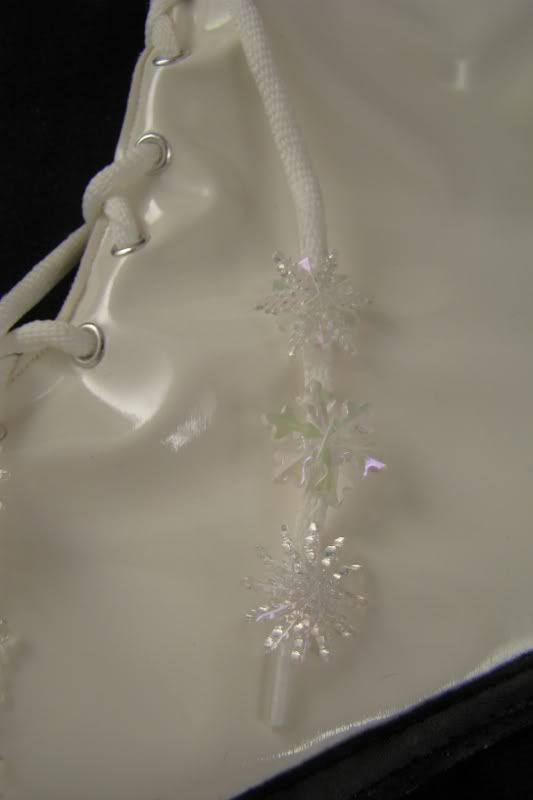 Of course Santa will sneak a little something into this stocking, too. After all, my mom has been on the nice list for YEARS.
This year it's hung by my chimney with care with my pups' new stockings and those I made for me and The ManFlesh in years past.