A friend received a gift of a plaster casting of teeth from her friend (who got them from her dentist after it was no longer needed). My friend asked me if I had any ideas of what do to with them and eventually I did. Zombie teeth! Harvested directly out of a zombie we'll call, ummmm, oh, I don't know... Karen Chang. After her head was properly removed, of course - all safety precautions were closely and properly observed.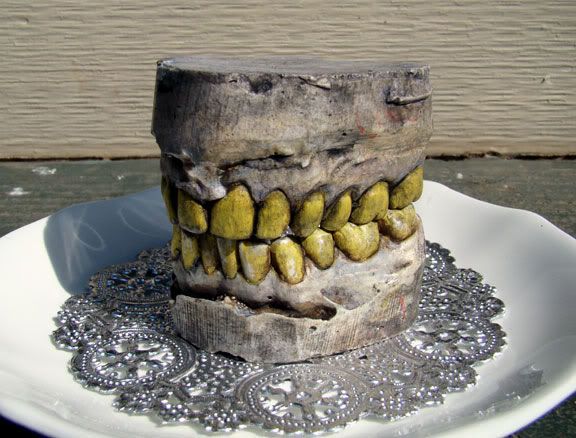 Zombie lifestyle choices are hell on dentition, as you can see.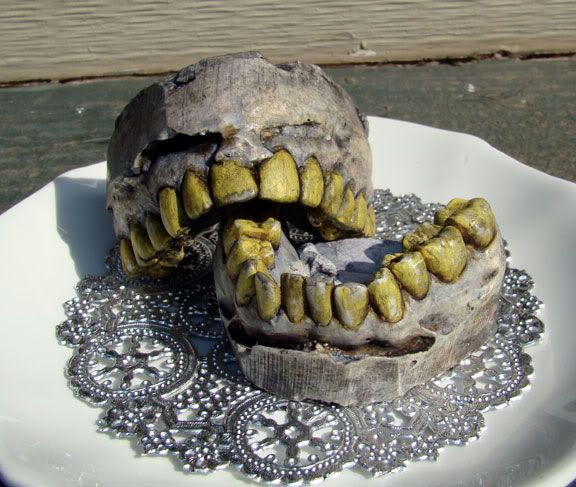 I wonder if zombies choose not to floss, because when they get their hands in their mouth they want to eat 'em? I may never know the answer, but I can tell you from personal experience that zombie breath could peel the enamel off your own teeth, boy howdy.