These chalices are Christmas gifts for The ManFlesh's sister and her husband.
The applied a variegated "gold" leaf to the outside of the bowl and the bottom of the, uh, bottom. Then decoupaged an initial I printed up on gold paper on to the bowl.
Then I gave the leafed areas two excruciating coats of liquid resin then glued gems around the top and where the resin seam is at the top of the stem.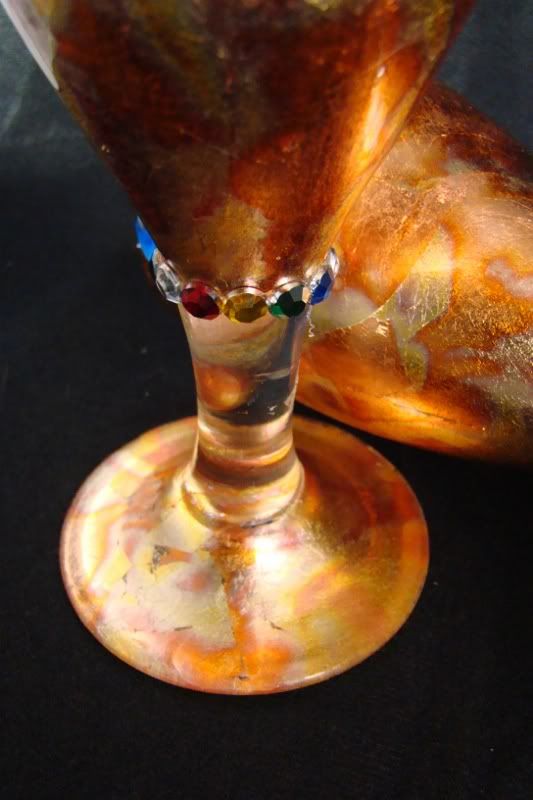 One neat thing about gilding glass is that you get to see the "gold" from both sides. In the right light (sadly, not
this
light) the inside glows like some kind of movies FX!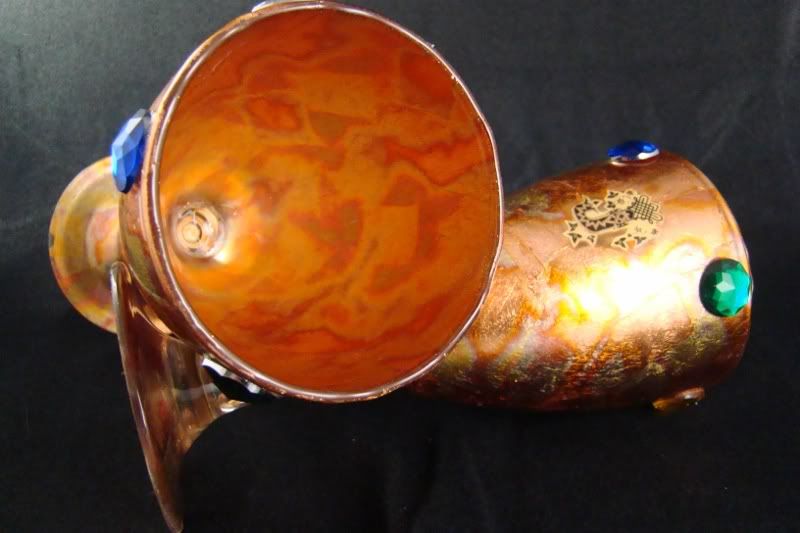 And since these are supposed to be over-the-top extravagant, a velvety bag is a must! I had wanted to find a nice box in the correct size to wrap them in, but waiting to close the Christmas to shop for them and all our local paper stores were out! So I settled for dollar store wine-sized gift bags.
One more pic of the whole shebang, from a different angle.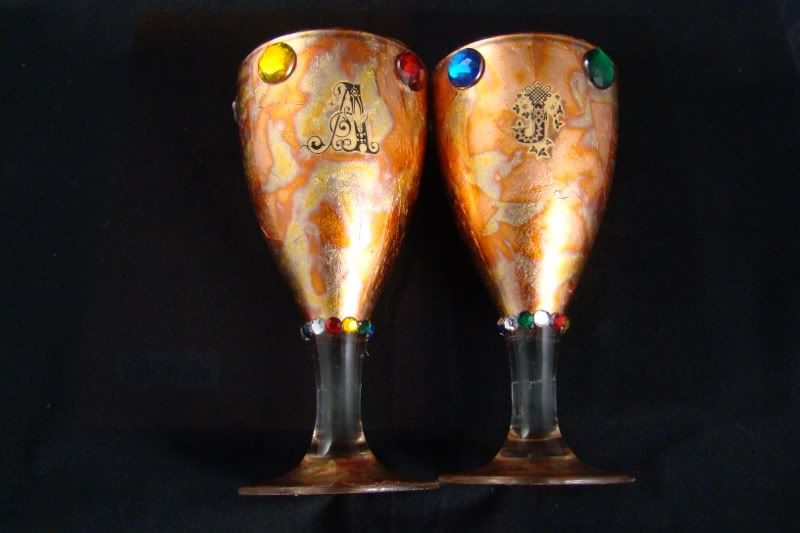 I made these based on this project from a couple years ago. Of course, The ManFlesh's was more elaborate since he's my special fella and all.
http://www.craftster.org/forum/index.php?topic=284061.0