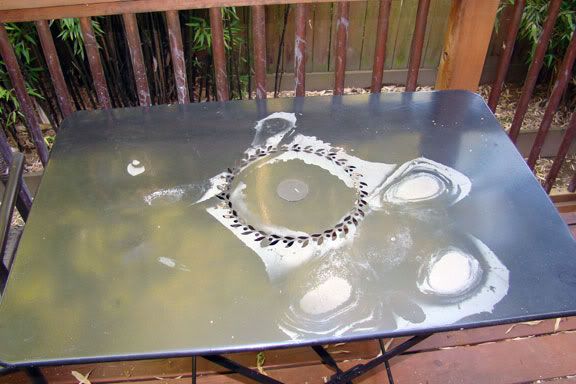 One of my Ballard Designs tables got all discolored from having a glass top from another table sit on it for a week while I was on vacation last summer.
The tables are powder coated steel, so hard to redo on a budget and spray paint isn't going to hold up as well as I'd like, so I decided I needed table clothes.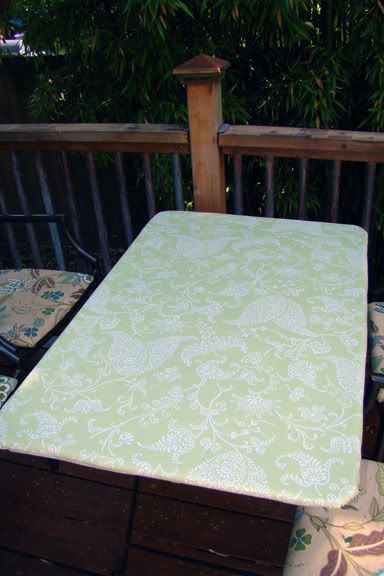 We eat al fresco most nights in the summer as well as sit out there during the day so I didn't want to have to bring in/take out a table cloth every time we used the tables. Also our house is going on the market later this month and I wanted to have something that looked nice for whenever the house is shown w/o us having to put it on every time. That required some kind of plastic.
And I didn't want it to blow around or away or to deal with clips or weights, so... I made it envelope style.
I bought the tablecloth plastic before I knew exactly how I was going to put these together (I didn't want to have elastic gathers), so I neglected to buy matching bias tape. Oh, well. At least I had yards and yards of this tape I made to practice a technique for cuttin yards and yards of bias tape in one long strip. Only the dogs can see it when they lay on the deck and they don't mind much.