My friend who is a party blogger visited earlier this month and we styled a party photo shoot on the theme, Bigfoot's Cryptid Cocktail Hour. We did lots of crafting and creating and such, and of course we had to have happy hour type eats!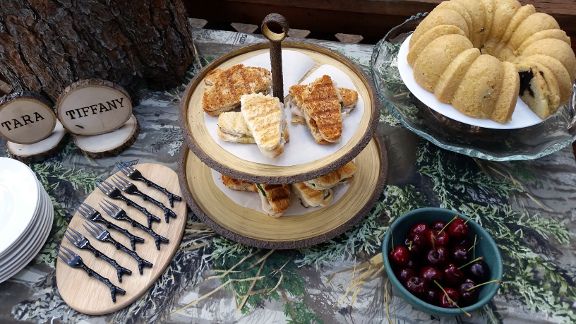 We did 3 types of panini, using a foot-shaped cookie cutter and the good ol' George Foreman Grill as our panini press. We got to use the tier-ed tray I repainted (
http://www.craftster.org/forum/index.php?topic=434134.0
). Since it was just a fake party, we only made 4 of each flavor of sandwich. I think it would've looked especially good had we been able to PILE ON THE SANDWICHES!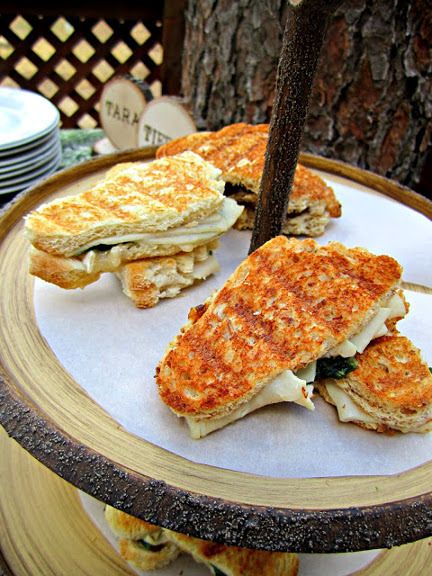 Sammies: Chinese BBQ pork w/ mayo; chicken, basil, sun-dried tomatoes, mozzeralla; & turkey, basil, brie.
You can see a bunch more details about the party on my friend blog, Fizzy Party:
http://www.fizzyparty.com/2015/07/big-foot-cocktail-party.html
There are some tutorials on a few of the other projects, on my blog, too. (see signature for link)