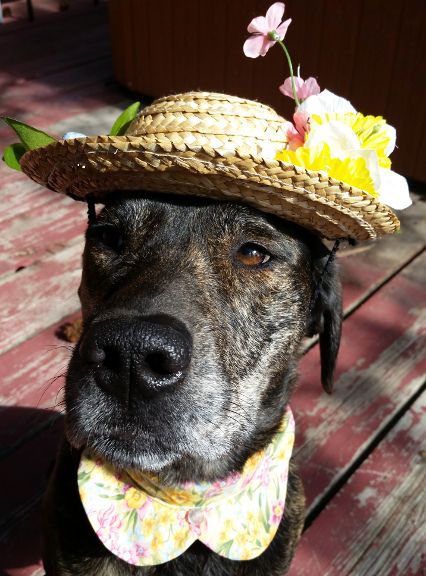 So, there I was going to town on pinterest, pinning all manner of crazy Easter bonnets (etc.) and I got inspired to make a fanciful Easter Bonnet for Betty. She's pretty game for wearing outfits, especially when there are friends around or she's at work with her papa and evryone is cooing over her.
Even though I am trying to work from stash as much as possible this year, I didn't have anything suitable at all. So, except for the thread, wire, pink button and the black elastic, the supplies were bought. Still less that $3 was spent and nothing was left over but another little birdie.
Front: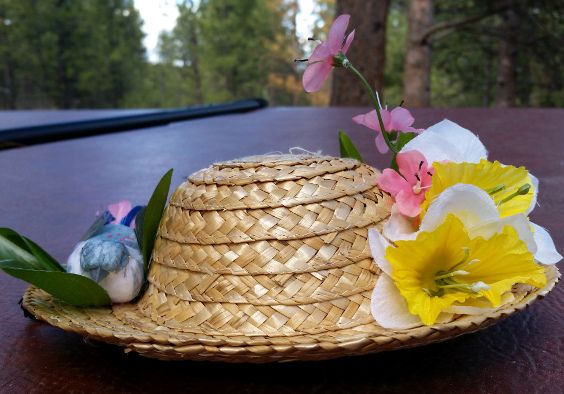 Back: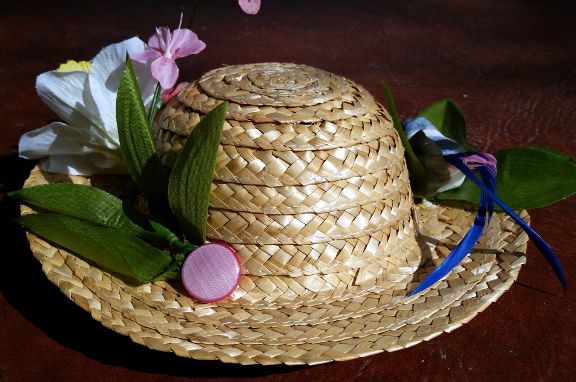 And of course, once I saw the hat on her, I had to make her a sweet little peter pan collar with a sweet little button! I had just enough of the perfect material to compliment her bonnet in my stash! Ditto for thread and button.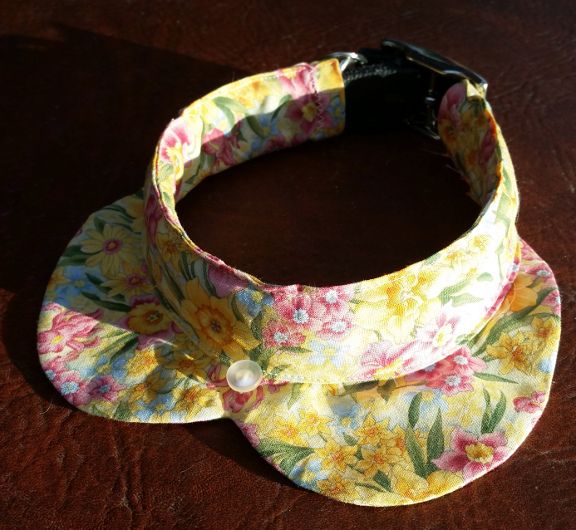 And another photo of her in her Easter Finery; this one taken about 1/10th of a second before she had to chase a bird off of the deck. Hence the looking askance.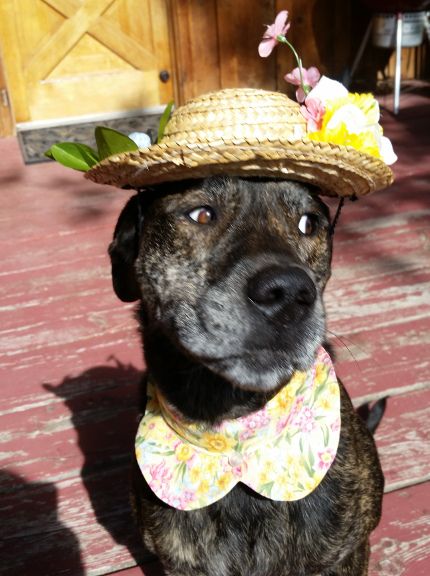 Now even though Delia is our little tom boy who thinks pretty outfits are silly and a waste of time, she will agree to wear something special if she can't tell it's anything but a collar. So I made her a sweet little peter pan collar, too! Since she would never tolerate a hat, I added a bow to her collar. All the materials from this came from my stash, too. WOO!
A closer shot on her: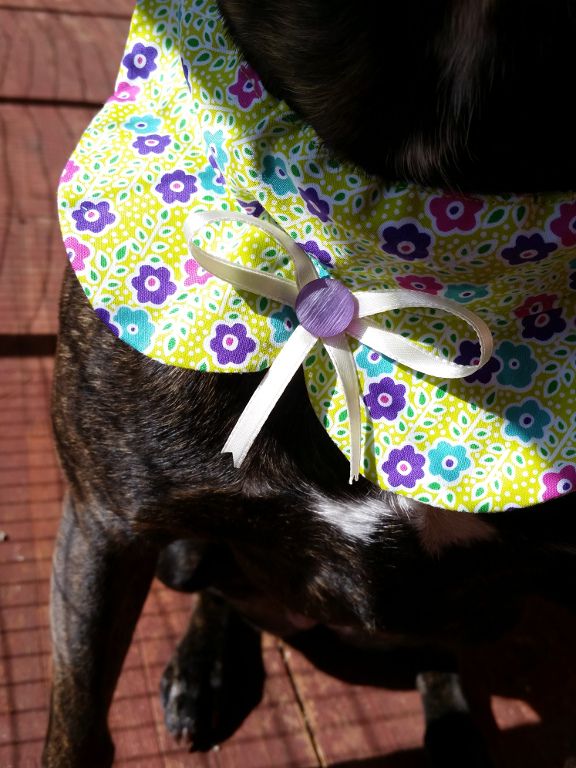 Delia's peter pan collar not installed.