I love advent calendars, the reusable kind. Six or seven years ago I pulled this "beauty" out of the Goodwill bins (had to hunt to find all the drawers, doors and top) thinking I'd fix it up. And I finally did as a gift for a dear friend!
Detail of the faux bois paper "veneer" on the door and sides and the bead knobs: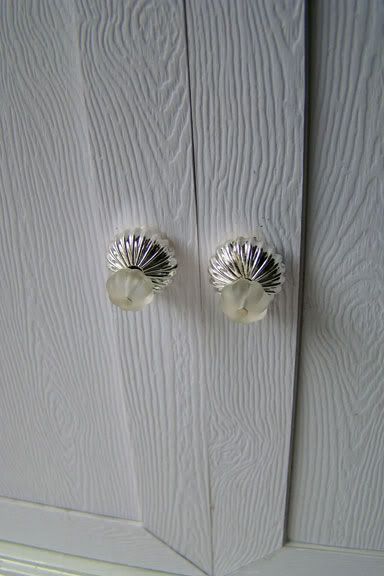 What's inside? Sparkles!
Close up of the drawers with their glittery paper in 3 colors on the drawer fronts, "crystal" glitter snow ball knobs and pearl-painted polymer clay numbers (1-24). Each drawer has an item with which to decorate the tree and a chocolate.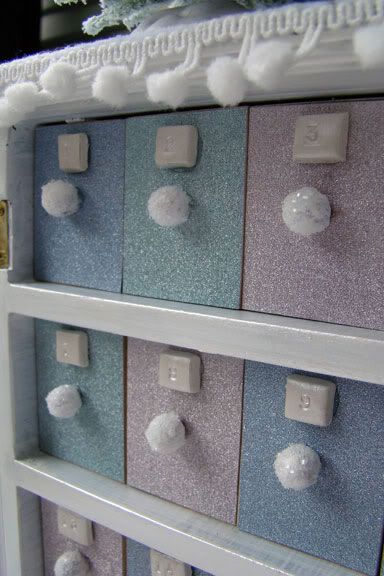 Drawer 1 contains this pearlized snowflake garland: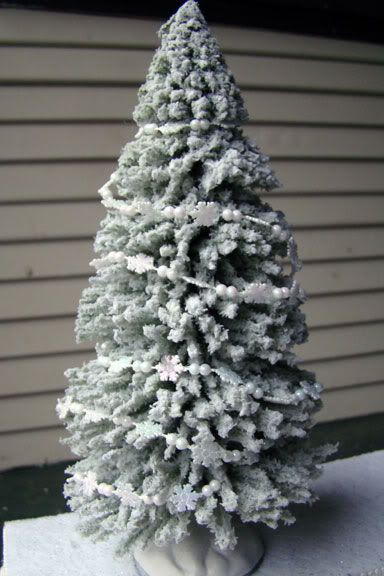 Drawers 2 - 22 have little ornaments, no 2 exactly alike.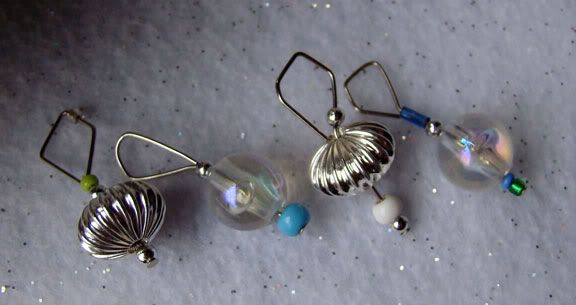 Drawer 23 has this little tree skirt made from layers of blue and white glitter tulle and silver rick rack: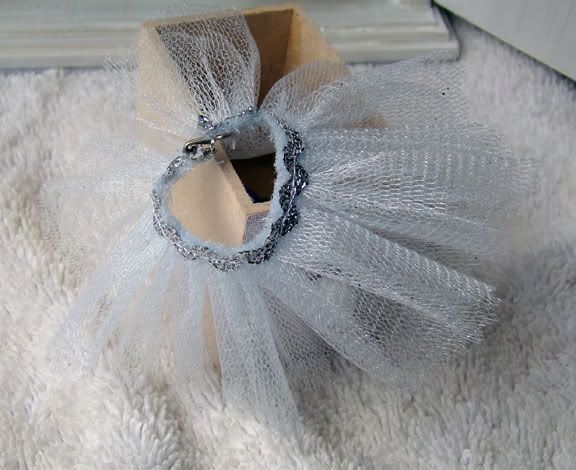 Installed on the tree; you can see the glitter felt "snow" on the top and the little snow ball fringe:
Drawer 24 had the star for the top!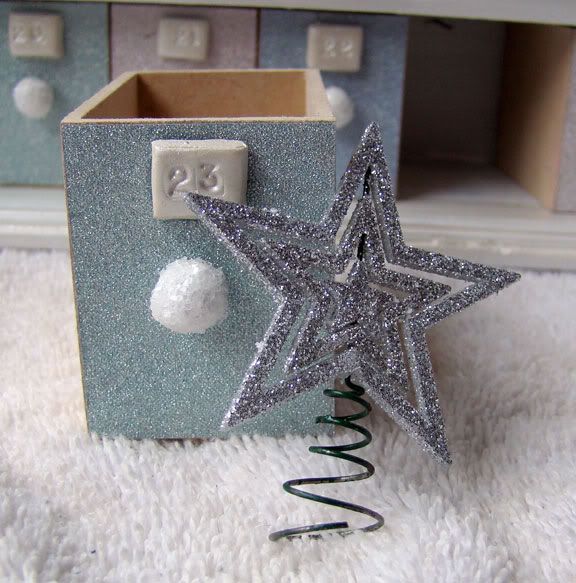 And finally the back, covered with scrapbook paper:
Close up of the paper: