We just bought a house in the Bitterroot Mountain Range in Montana where we have 5 acres on a dirt road that passes through our property. The last owner had a vine heart and silk flower arrangement down at the entrance to the property as a welcome and probably as a marker. Well, it's a little worse for wear and hearts really aren't our style and since I don't know yet what to put in its place, I made a Halloween wreath to put up for a few weeks at least.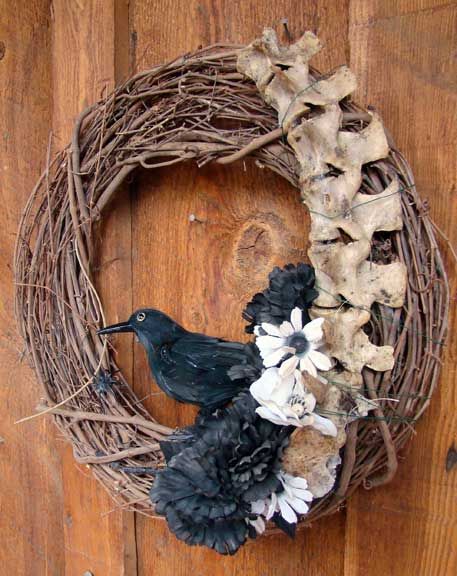 I was able to do it all with stuff I had on hand. Yes that is a real bone spinal column that one of the dogs found on the property or in the National Forest bordering the property. It has been wired together previously, so obviously it had been on display at one point, but not too recently as it was all dirty and such.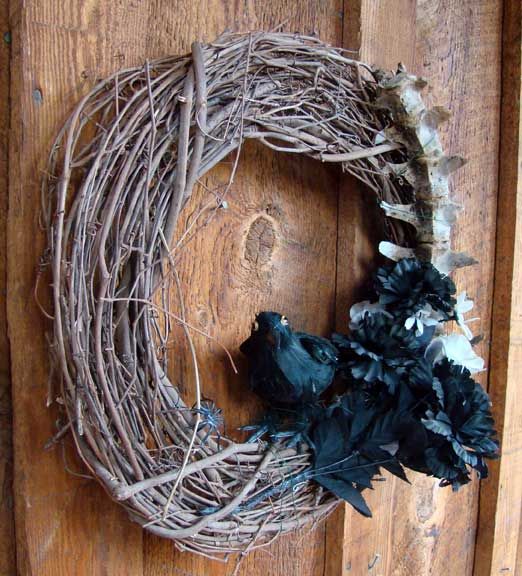 It's a dollar store raven that has seen better days, so I'm not worried about it being out in the weather and I figure the worse the flowers look the better.