Because we're having to keep our two dogs separated for a bit, we bought and installed a "baby" gate at the top of our stairs so each dog could have a little space to roam around in securely. But it turns out that it's best if they don't get a chance to stare each other down. So for a few weeks we had this old blanket thrown over it. It was both awkward to use and messy looking.
I dug around in my stash and found some suitable upholstery material. I don't love it, but I think it works both aesthetically and practically (it's the same colors are as our brindle-y Beastie Grrrlz.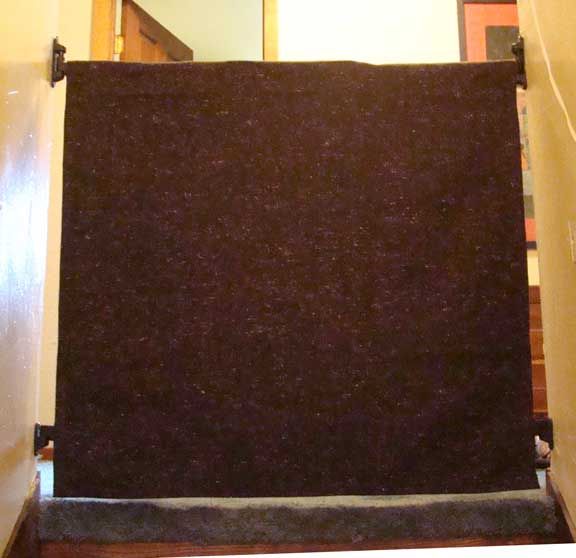 It's essentially a long rectangle, hemmed on all four sides that drapes over the gate so that both sides look finished. It's secured by four 4" strips of hook & loop tape sewn on the side seams just under the top rail and just over the bottom rail (shown).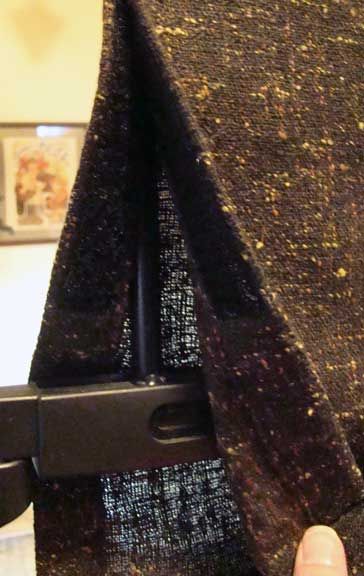 This photo shows the material colors the closest to how they look real life, even though you can barely see the hook & loop. Heck, you can barely see it in real life!