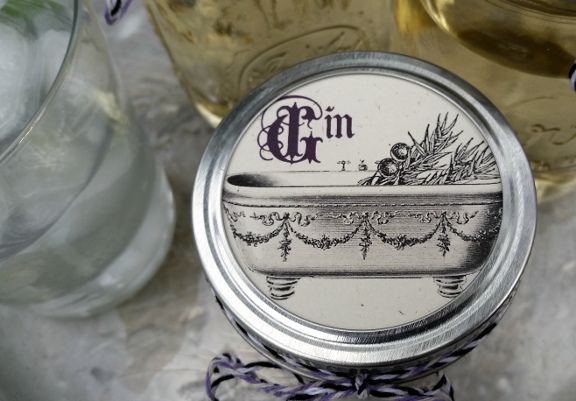 Our friends throw a Barter Party each autumn and I always bring homemade gin. It's not really made in the bathtub, it's made in glass bottles stored in a cool, dark place.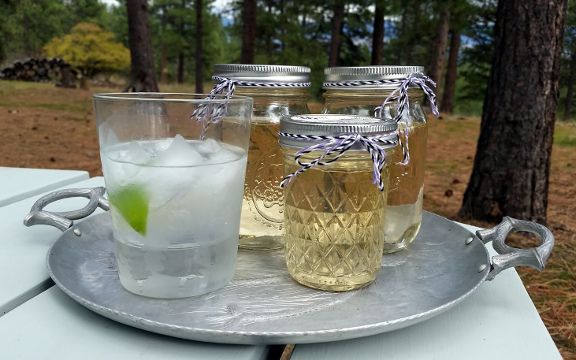 This year I'm bringing two sizes to give us more options for bartering: 6 quarts and 4 pints. Don't worry, I saved some for us!
I put together the juniper branch in the bathtub using free clip art.