It's been a long time since I had an embroidery project and this was a fun one to do to break the needlework fast!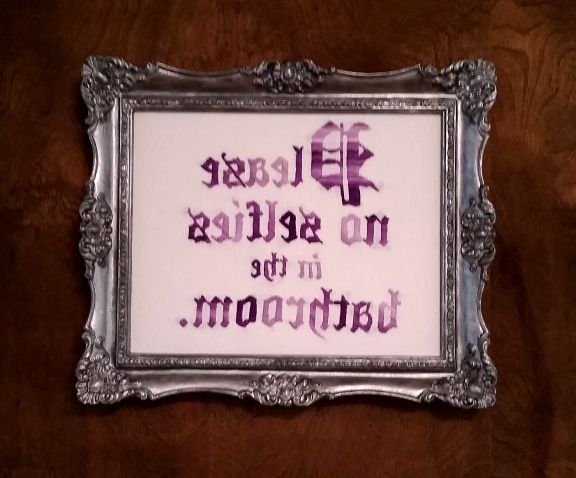 I am part way through a semi-major bathroom redecoration/remodeling project, but decided to make this wall decoration before refinishing the cabinet that it's hung on, because I needed a good traveling craft project. I saw a cross stitch project on pinterest that said "no selfies in the bathroom," but since I don't cross stitch I put together a pattern on my computer that I printed out and transferred backwards to some linen in my stash.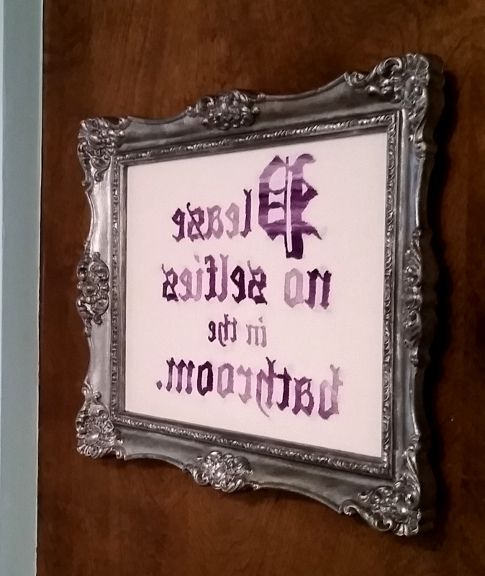 I used an ombre DMC floss and a frame I'd picked up at a thrift store months ago - I just repainted it in a few metallic shades to go with the other metals and frames in the room. I chose a font what would be a little hard to read backwards, but easy to stitch and to read in the mirror over the sink.