I grabbed a few more pics today! I'm almost done... I must be.
This is Mavis. She hangs out in our living room all year 'round, but she likes to wear different outfits or disguises. This is her Christmas get up the last 2 years.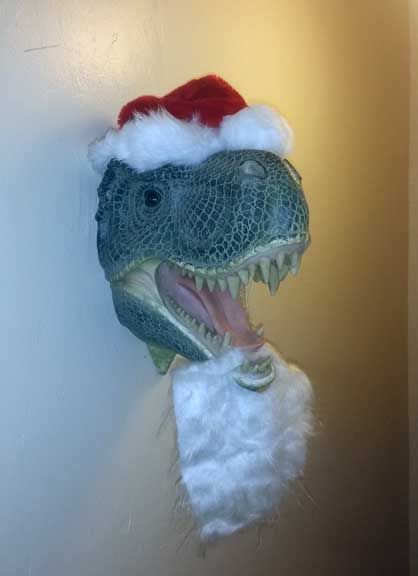 This is Ramon, the T-rex that lives in our stairwell. He also enjoys outfits and disguises.