I was looking around the Halloween section this morning and saw black and white photo's request for help with Sugar Skulls (
http://www.craftster.org/forum/index.php?topic=201873.0
) and realized that I hadn't gotten mine out from last year and also hadn't posted them. I made a hundred or so in two sizes for a Craft Night I hosted last October. We decorated them with icing, sequins, rhinestones, beads, charms, trim scraps and other various things from our supply stashes. It's a great way to get rid of stuff! I know I used things I didn't even like before I stuck 'em on a sugar skull.
The medium-sized skulls (plus a favorite):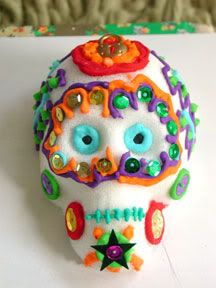 Front View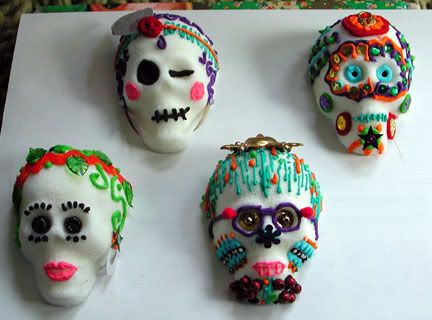 Back View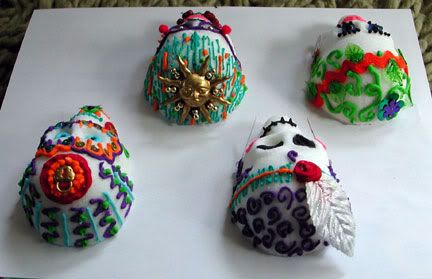 And the little ones (with 2 faves):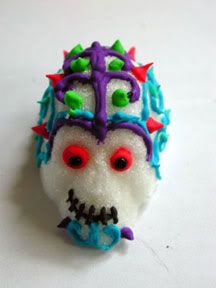 Front View
Back View
Thanks for looking!