Yeah, more pot holders. I know, "Yawn". But dang it, I can't help it! Plus I'm getting ready for my first craft fair. Anyway, I had such fun naming these fire fightin' fellas (
http://www.craftster.org/forum/index.php?topic=266251.msg2992640#msg2992640
) and these lovely ladies (
http://www.craftster.org/forum/index.php?topic=271018.msg3059401#msg3059401
) that I decided to name these guys, too.
Here's Stanley: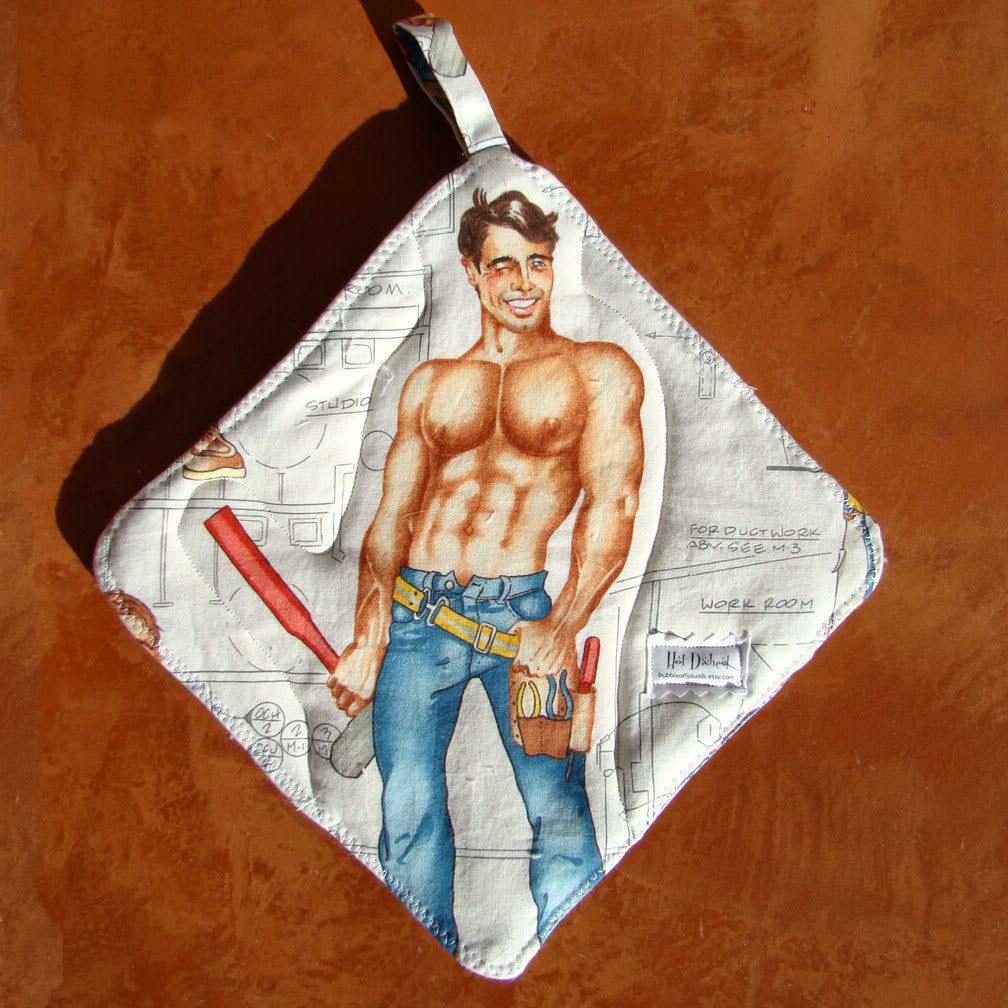 He's named for Stanley Tools
This is Woody:
Guess what he's named for. Not that!
It's the lumber he's carrying.
Meet Walt: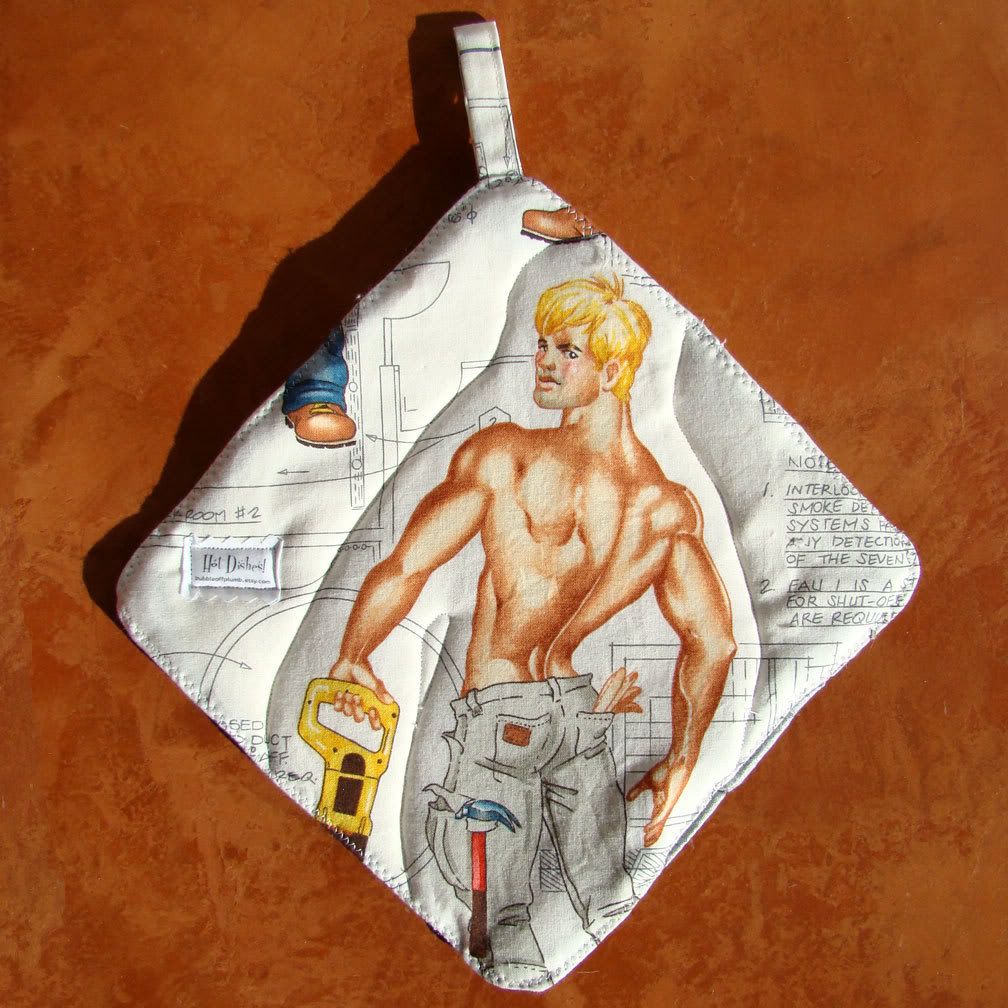 Named for DeWalt power tools.
Here we have Linc: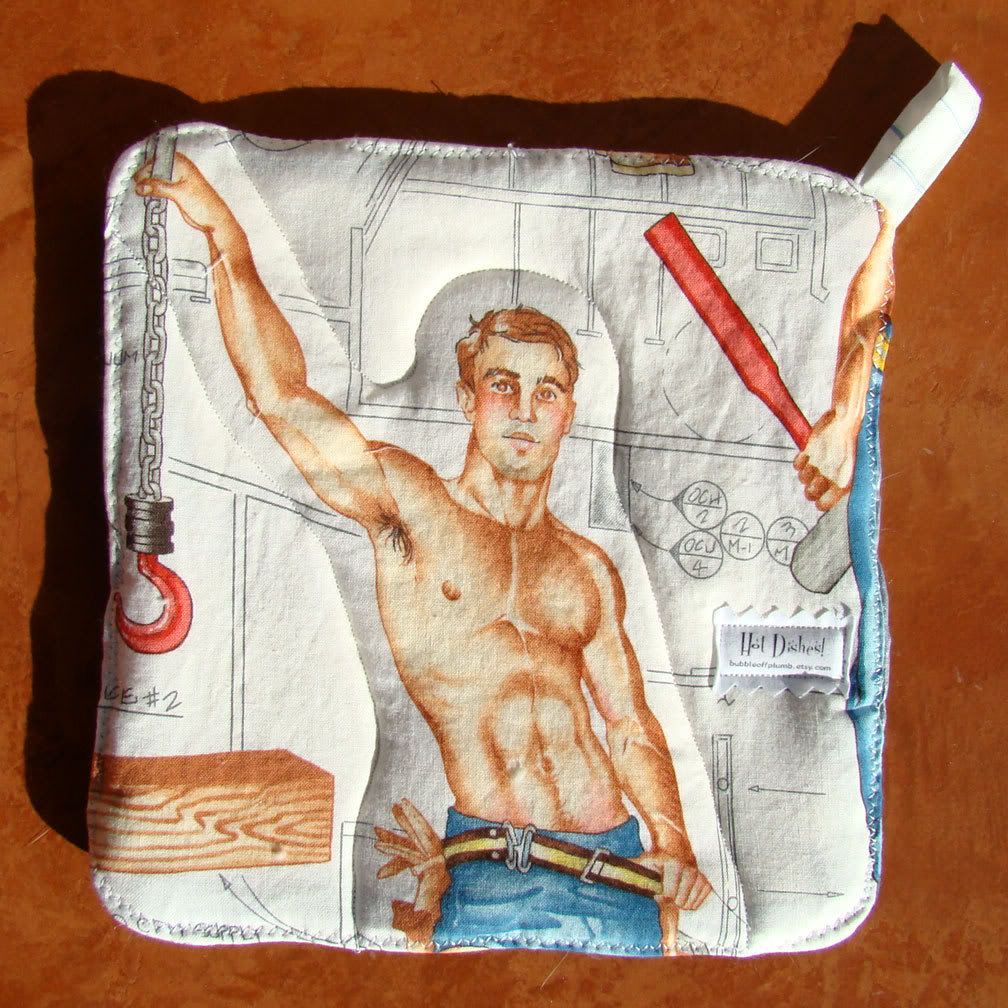 Named for that chain he's holdin'.
And finally, Helmut: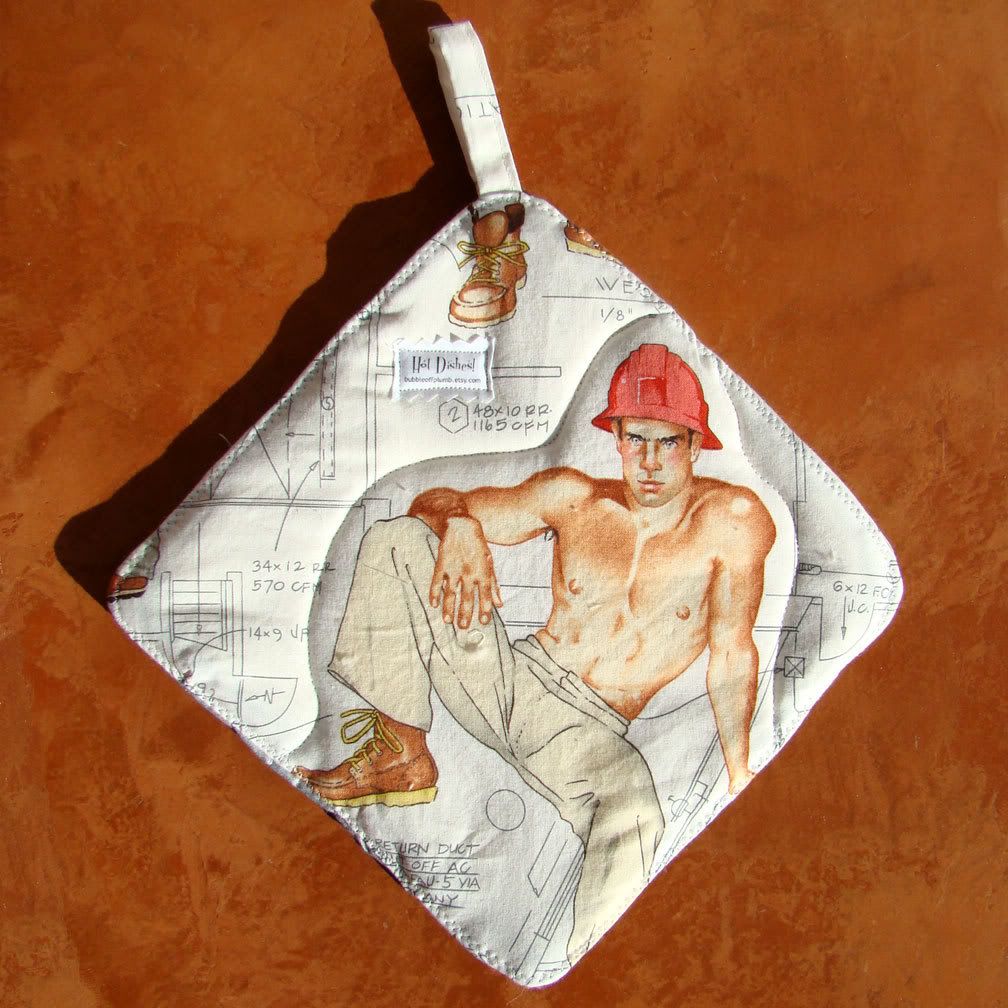 He was the most difficult to name as he's not carrying anything and he's so serious looking. Then POW! it came to me. I think it's the funniest and the most lame at the same time.
Thanks for looking!