My name is TheMistressT and I like to make bias tape. (Hi, TheMistressT!) The reason this might be more of an obsession than a skill is that I usually make it before I have a project to use it on.
I have been pretty successful not buying fabric just for the purpose of making bias tape, though - the only time I've done so was with that tiny turquoise gingham which was on clearance.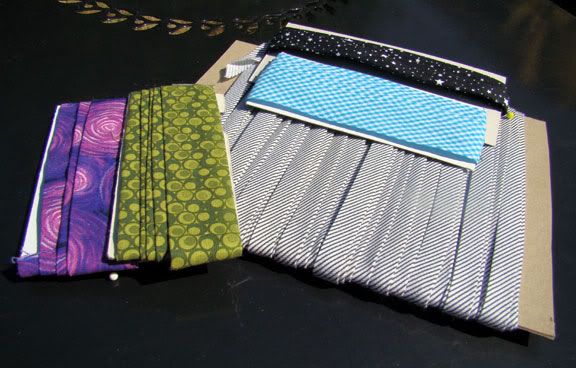 Not all of these are cut on the bias, actually. The gingham, stars and stripes are and the green dots and purple swirls are cut on the grain. The stars and stripes are double-fold, the rest single fold. I had to put a closer shot because I love these darn things.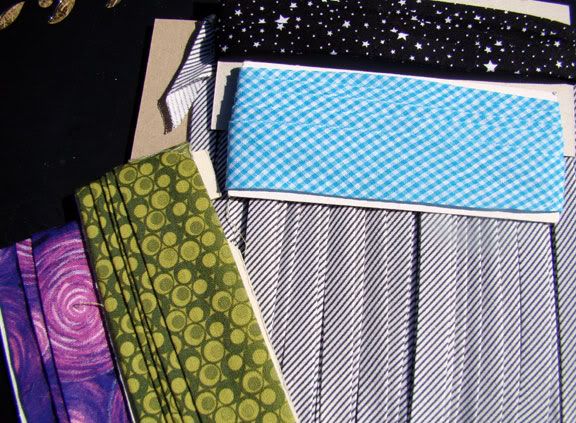 I originally thought to put this in the Sewing In General board, but there's not a "finished project" section that I could see... and these are for sewing, but not sewn. If this belongs somewhere else, I'll be happy to move it or have it moved.