Not exactly sure where this goes, but I decided it's more of a home-thing than a play-thing. It's a toothfairy pillow for my nephew's birthday. I made them for his sisters when they were little, too. It was a fun challenge to make something for a little boy who isn't into superheros (my only little boy crafting experience).
The tooth-y pocket is kind of big, but I just visualized these proportions.
Close up of the top-stitching and the little tag made from some vintage trim I had around.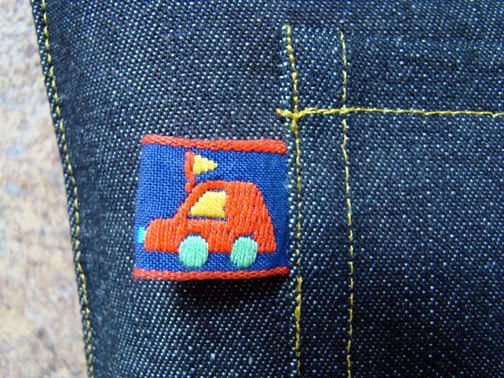 Even though I kept reminding myself to include the tag when I sewed on the pocket, I forgot. I considered leaving it off since I'd already sewn the front and back together by the time I noticed - BUT it's about 30x cuter with the tag. I think there was more seam ripping with this "quick" little project than many more complicated ones! Geez.