Okay, I know it looks more like an ape, but it has a tail and "monkey" is more fun to say than "ape", especially when talking to the dog. Anyway, standard operating procedure for The ManFlesh's dog is to pick up a somewhat floppy stuffed animal at Goodwill for her to cuddle and eventually eviscerate. So, I had an opportunity to pick up free, barely used stuffies from a friend. This was the only somewhat floppy one available and when I got it home I realized that it was a puppet. That's my hand in its, uh... cavity, before the transplant surgeries.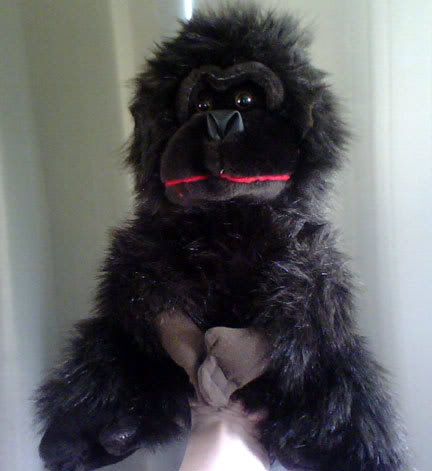 As I find it hysterical how the dog both cuddles and disembowels her "babies", I decided to fill it's cavity with fabric guts.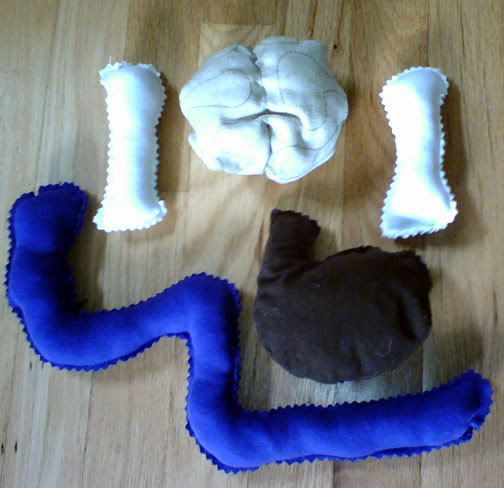 I used all scrap fabric and the stuffing from the head and legs to stuff the brain and bones which all went back into the head and legs, respectively. The stomach-like piece is made from the puppet lining fabric.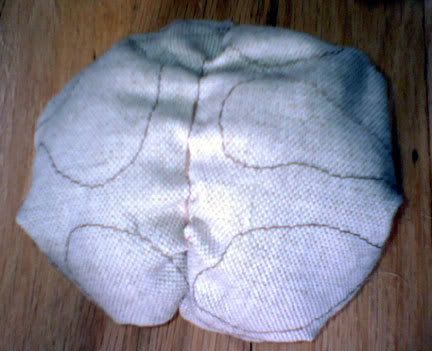 The brain is my favorite. I haven't told The ManFlesh about this project, so when his dog tears it open it will be a surprise for them both!
The pics are with my phone, because I can't find my camera anywhere. Sorry they aren't so hot.