Well, at least this new Varmint Voodoo doll was for a special order and not just to feed my it's-not-an-obsession-it's-an-interest. I made an extra, too.
I present to you Varmint Voodoo: Gopher Edition!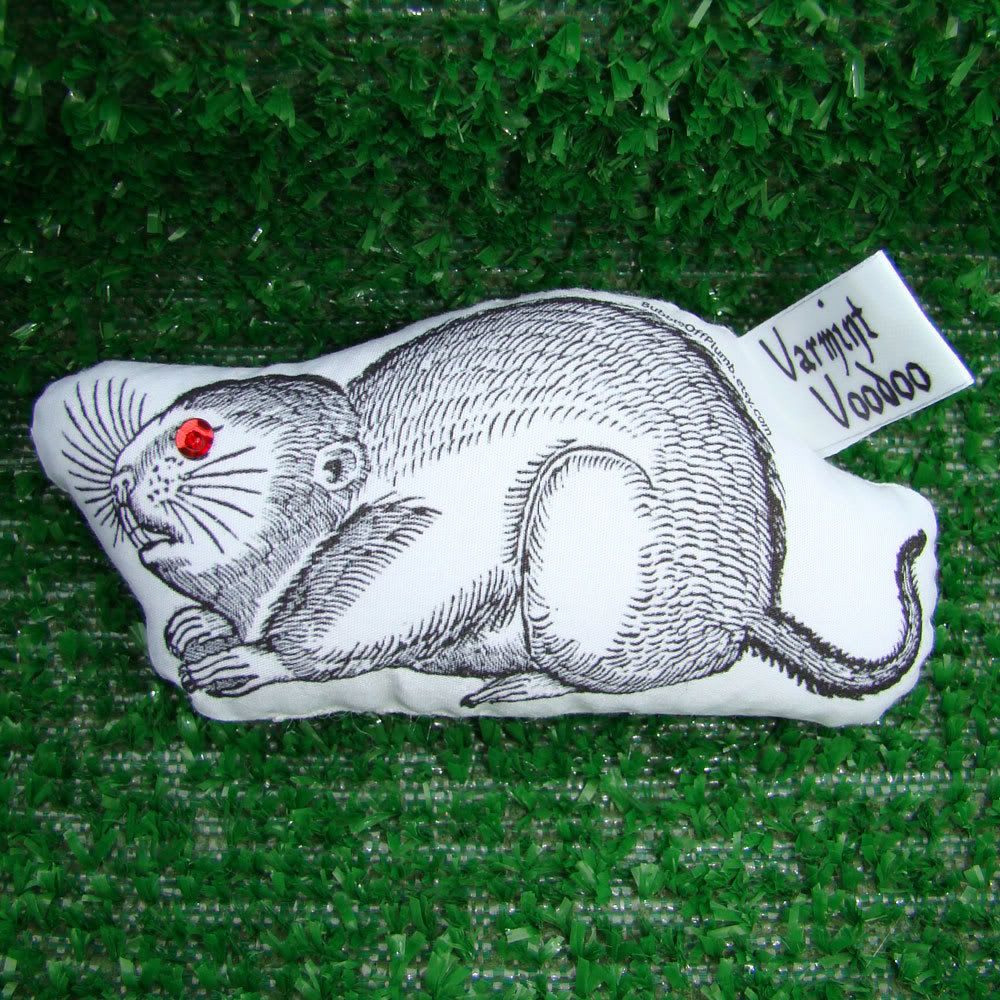 And his sinister little face:
I hope this takes care of the problem it was ordered to rectify! I've heard back that both the Flea Edition and Cockroach Edition have helped rid their owners of their vermin.