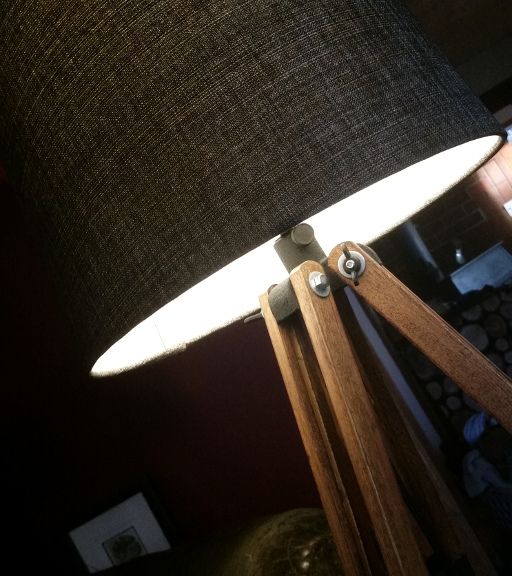 I have had this wooden telescope tripod for nearly 15 years and for most of those years I have intended to make it into a floor lamp. I FINALLY DID!
I refinished the wood, added these chains to stabilize it, added a lamp kit and new shade.
To attach the lamp hardware to the tripod I used a black rubber stopper. I drilled a hole in it to receive the lamp hardware and voile!