More pics, you lucky schmoes!
The main bathroom set up. That wallpaper will be coming down first quarter 2015 with any luck!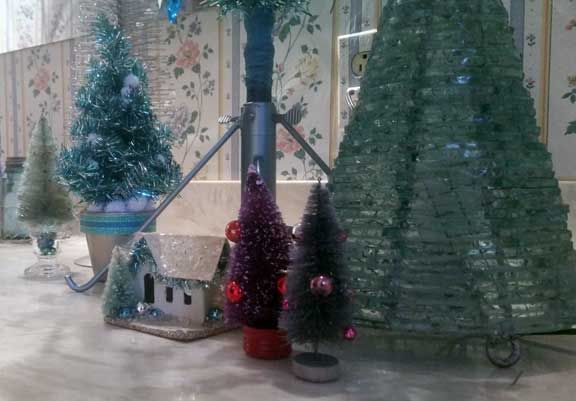 Closer shot of some of the trees in the main bath. The new color scheme will be white, "silver", aqua and purple.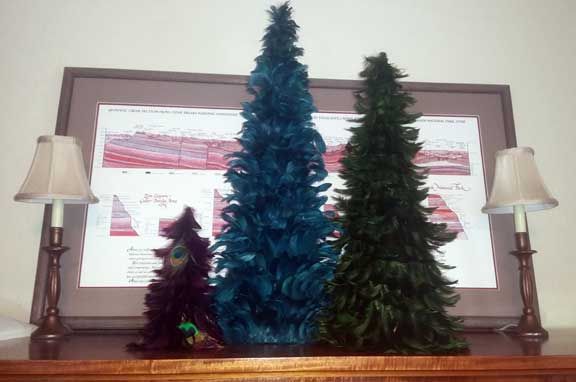 The feather trees sit atop the piano. I might take the art down for the holiday now that I have seen it through a photo.
The Alternatree is decorated!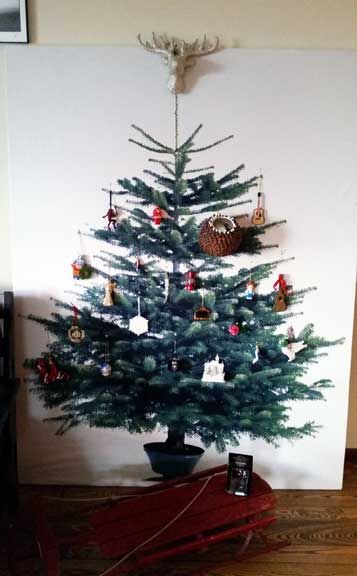 A closer shot for funsies.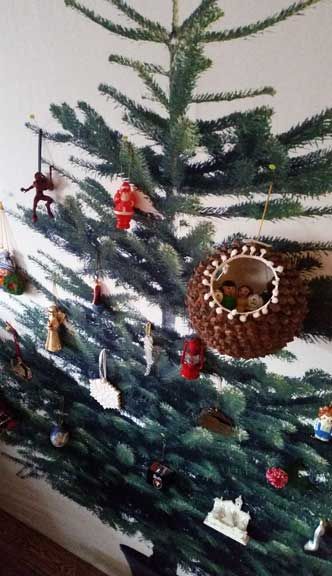 Annnd a new feature for outside. Candy canes hanging on the clothes line!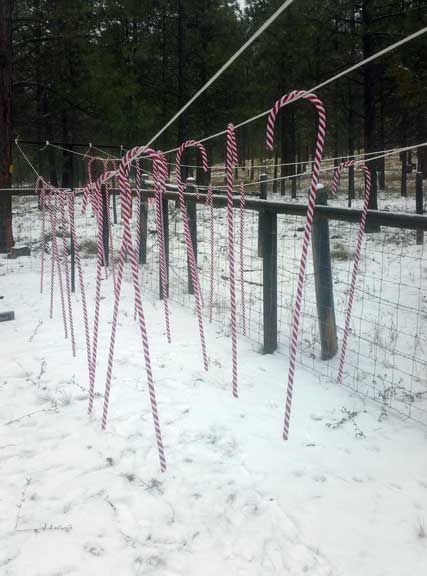 I saw a vintage card on pinterest with a snow lady hanging candy canes on the line and fell in love. I want to make a weather-proof snow lady to go out there, but haven't nailed down exactly how just yet. Hypertufa? Fiberglass? I'd love to hear ideas if you have them. Must be able to handle the snow and cold, and be able to stake it to the ground. Also I want her to be 4' tall or so.