I made this Nessie diptych for a far-away friend and fellow cryptid enthusiast. She received it in the mail today (a total surprise) so now I can finally post it!
Head: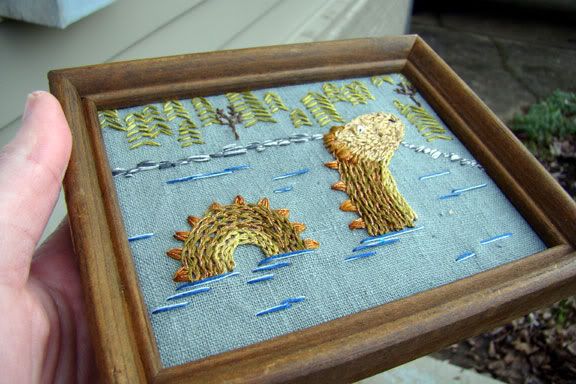 Tail: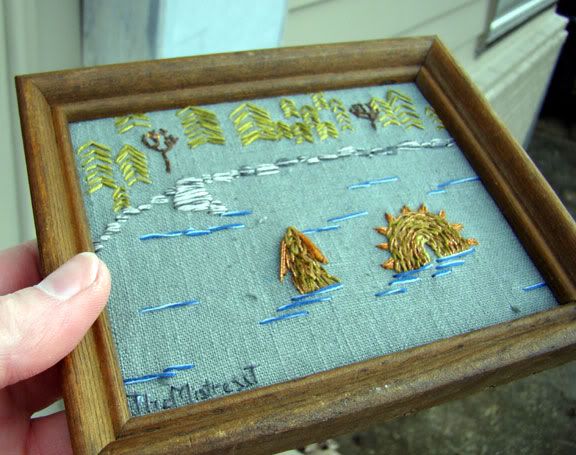 I used 4 combinations of a single strand of metallic floss with 1 strand each of 2 more colors of DMC to make his body seem more slick and scaly. You can see the metallic a bit more in these shots which also have the best representation of the true colors.
Head: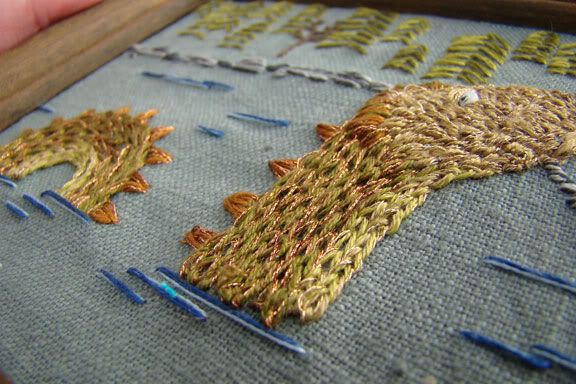 Tail: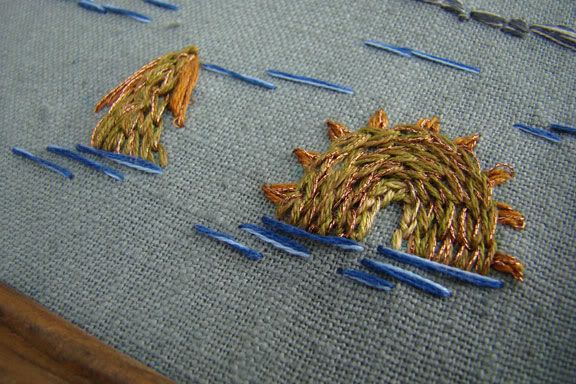 A closer look at the shoreline:
There are 4 deciduous trees in the forest, but only this one has a few autumn leaves left on it.
The 2 pieces off the piptych together:
I used chain stitch, satin stitch, long and short stitch, french knots. back stitch and whatever it's called when you just do one stitch of running stitch.