So, I showed The ManFlesh a thing called a Pet Peek and he had to have it. After his new-ish fence was stained, the peek was installed. Once I saw it installed I thought "Wreath!" and decided to make one hoping to get a picture of his dog, Olive, peeking through the wreath as a gift for xmas. But, I decided to tell him about it so it won't be a surprise and I like my gifts to be surprises.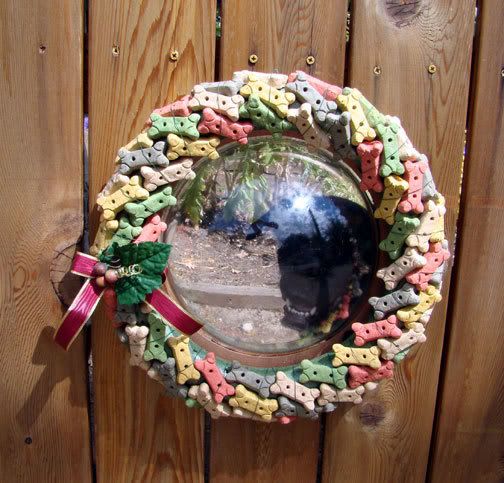 The ManFlesh and his ex co-parent Olive and she'll be returning to mom's in another state next week, so the pressure was on. We'll have to try again to get good shots, because the sun was too far in the west and glared off the peek. I had to share anyway, because making that wreath was a pain in the arse.
Blooper shot: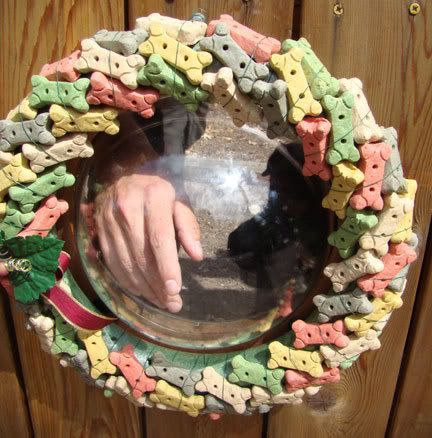 Pay no attention to the man behind the fence.