We started renovating our kitchen last September by installing a small island. I didn't do much in the way of actaully crafting this, although I attempted to find used cabinets to refinish for a couple of years; I just didn't find any.
I did order the cabinets
unfinished
so I could finish them myself and ordered the hardware from a different retailer. The butcher block top is something I found thru a recycled building materials store locally. I did all the appropriate sanding then finished it with food-grade mineral oil.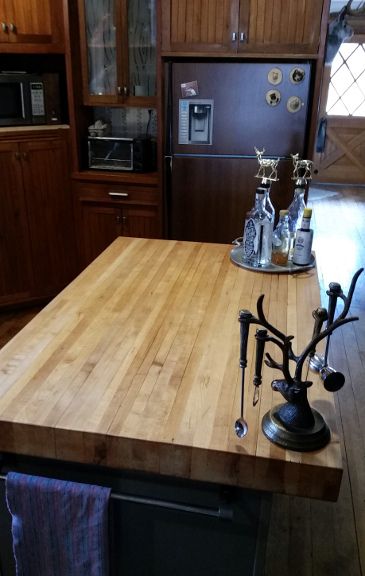 There's an electrical outlet on one end (with built in USB ports!) and a towel bar on the other. I go though the "gory details" on my blog:
http://suddenlytaxidermy.blogspot.com/2016/01/island-time-in-mountain-time-zone.html
Last week I started the rest of it! We're not replacing big-ticket items, but refinishing or replacing all most all the surfaces and making some modifications/repairs. Hopefully this weekend I'll have the new lighting all installed and a good start on dealing with some of the other projects-within-the-project. YAHOO!