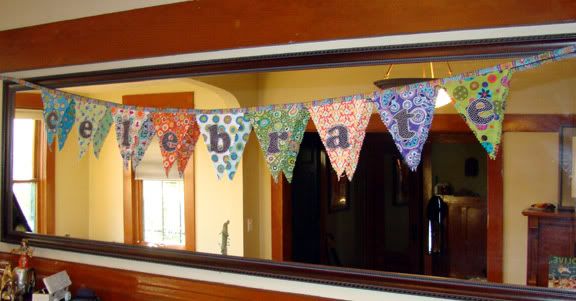 Last night we threw a 200 years Combined Experience party because this year our house turns 100, The ManFlesh's mom turns 60 (in a couple weeks) and I turned [gulp] 40 yesterday. I wanted to have festive decorations, but not go with a specific them since we were celebrating such a variety of things. I made this hoping I could use it for many birthdays, anniversaries and other celebrations in the future. We added orange balloons and orange and white crepe streamers.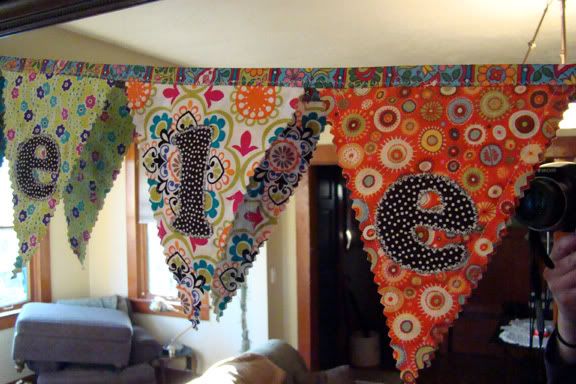 I could have used some quilters' skills when trying to put together 10 different fabrics. While not completely successful, I feel okay about it for my first time. Each fabric had at least 2 colors from at least 2 other fabrics, but I think I had some issues with pattern scale and dark/vs light backgrounds. I did spend less money than buying a pre-assembled set of fat quarters, though. I received some compliments from party-goers, so that was extra nice.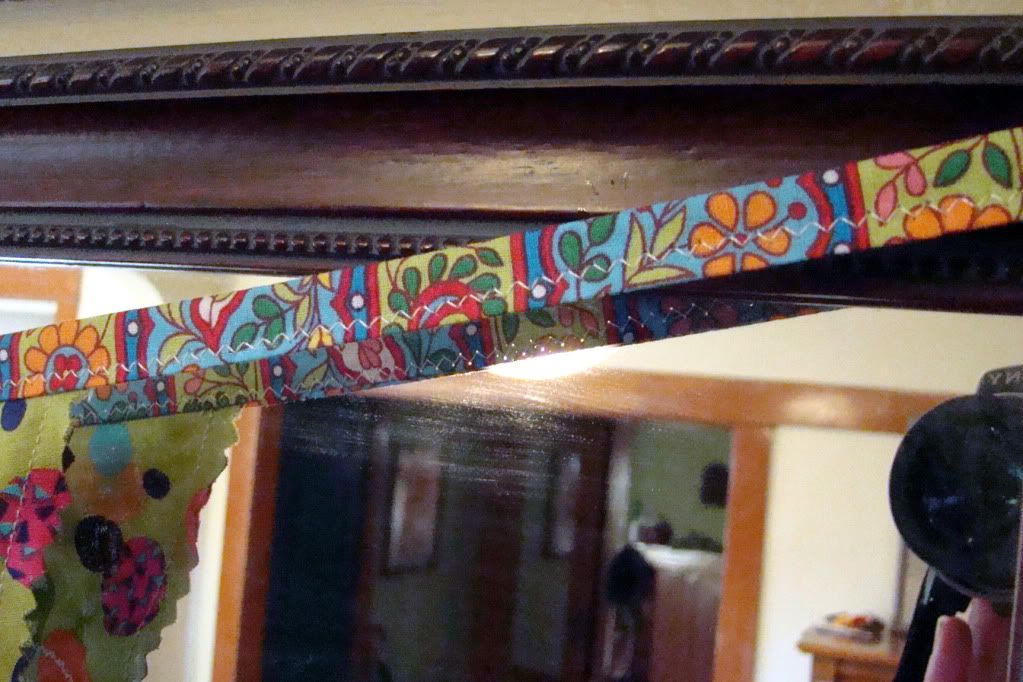 I've been on a bias tape making kick for a year (or more) and think this might be the cutest I've made so far; well, this wasn't cut on the bias, but it's double-fold tape.
Until there is a Birthdays & Anniversary category on the Occasions and Holidays board (hint, hint, nag, nag) it seems this is the place for this project. If it's better somewhere else, please let me know about moving it.