This may be turning into the Wicked Circus Fortune Teller Altered Altoid Tin Swap! Check out the wickedness I received from thisbirdsabsurd today! No wonder the dogs were barking their heads off at the mailman - animals can sense things.
May I present to you the wise and great Zoltar!
Soooo detailed!
The inside is filled with mystical tools of the fortune telling trade: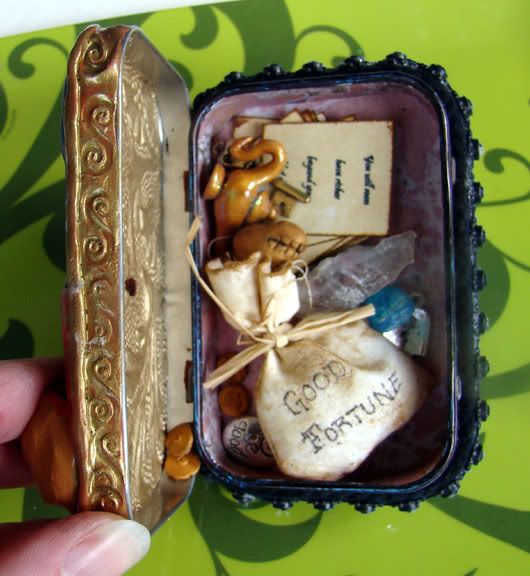 Look how fortunate I am!
A better look at these wonders, including a magic lamp, runes, a crystal, paper fortunes, skulls, a great-smelling sack of good fortune (mace? I'm bad with spices) and MORE:
Under the wonders, just what I wanted to hear from Zoltar for my 75 cents!
The back:
That's not all! Check out the sides!
Sparkly AND dark!
The top from a bit of an angle so you can see a bit more of the textural detail
Aaaaannnnnnd there's this fantastic watercolor (it's a watercolor, right?) of some conjoined twins! Eeeeek!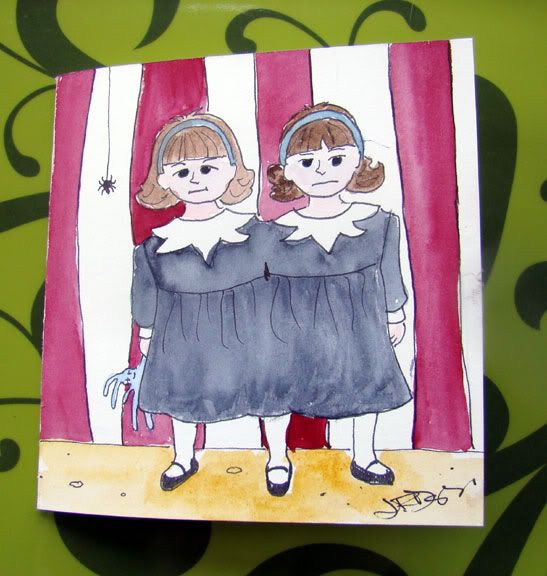 Thank you, thank you, thank you, thisbirdsabsurd! This is so wonderful and so detailed! Thank you also for shooing out the centipedes and horseshoe crabs before sending! There's only so much wicked TheMistress can handle.