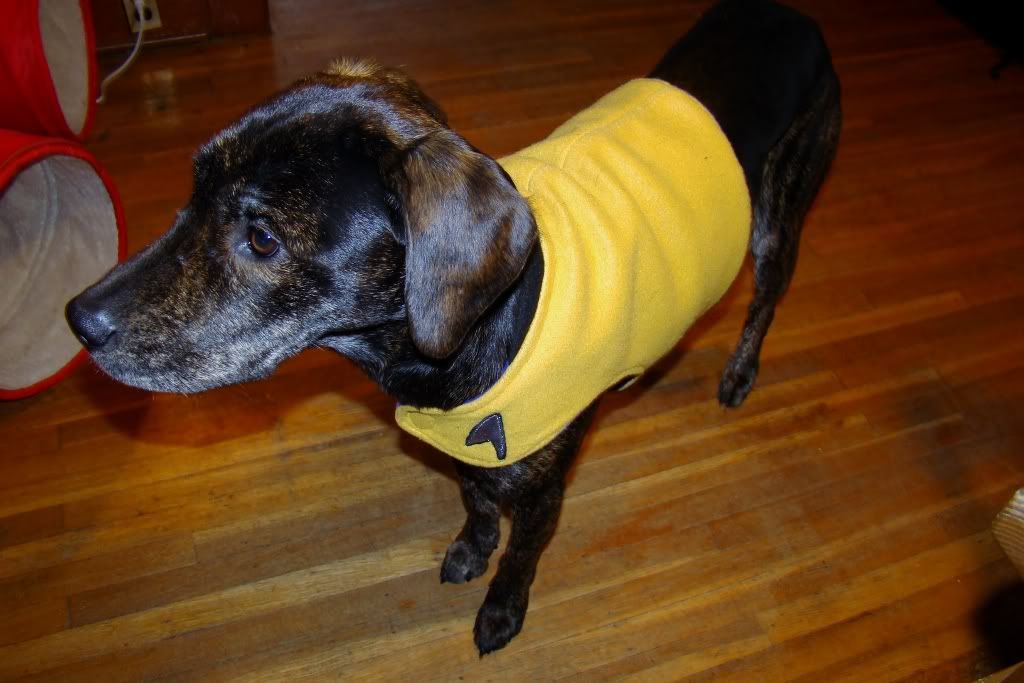 Betty has no undercoat and is slim, so she gets cold in our big, old, drafty house during the winter months. She's only 45 pounds, but most dog clothes makers consider her an XL at the smallest! I found a pattern that covered dogs her size, but the resulting vest was very ill-fitting. She looked like a hobo. So, yesterday I hacked up that vest to make a new pattern which fits her much better.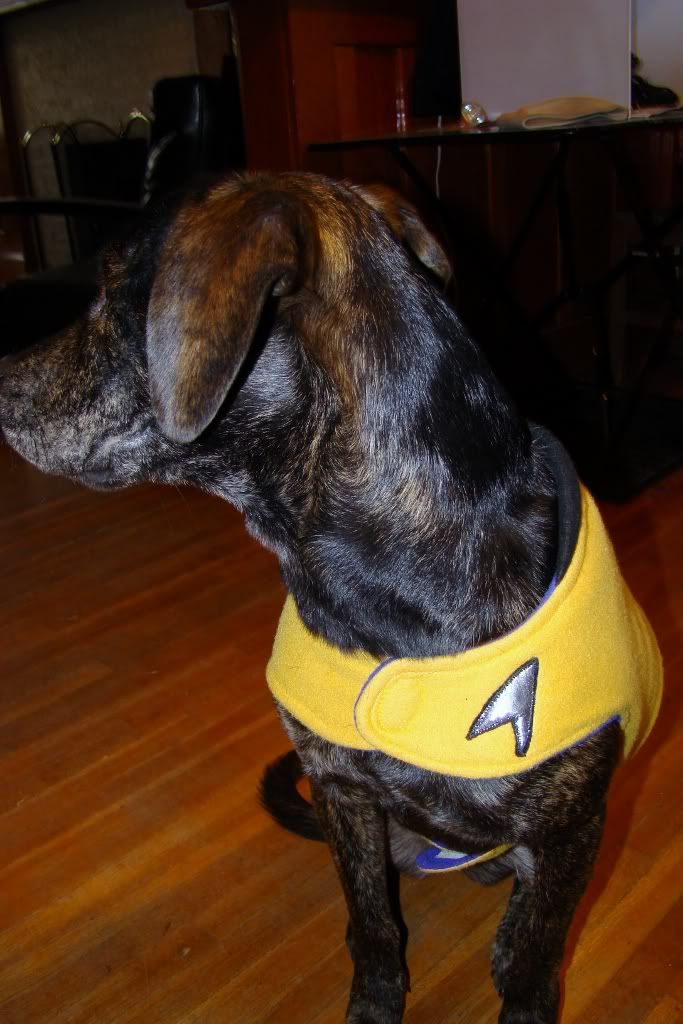 Using the scraps from this bathrobe (
http://www.craftster.org/forum/index.php?topic=401067.0
) and these adult footie pjs (
http://www.craftster.org/forum/index.php?topic=330352.0
), I made our pup this vest!
Once I made it I
knew
I had to make a Star Fleet insignia for it.
And her is the reverse side. Not nearly as flattering a color for her, but it hides the dog hair a lot better.
The ManFlesh and I agree that she's really more of a Spock type, so I'll probably make her a blue one for Halloween. Her little sister should be grown enough then to make her one, too!
UPDATE
WOOHOO! I was asked to contribute this project to a book! Star Trek Crafts: Make It So! By Angie Pedersen.